Quarantine waived for oil well team
Special chartered flight which brought the experts from Singapore landed at Guwahati airport around 1.20pm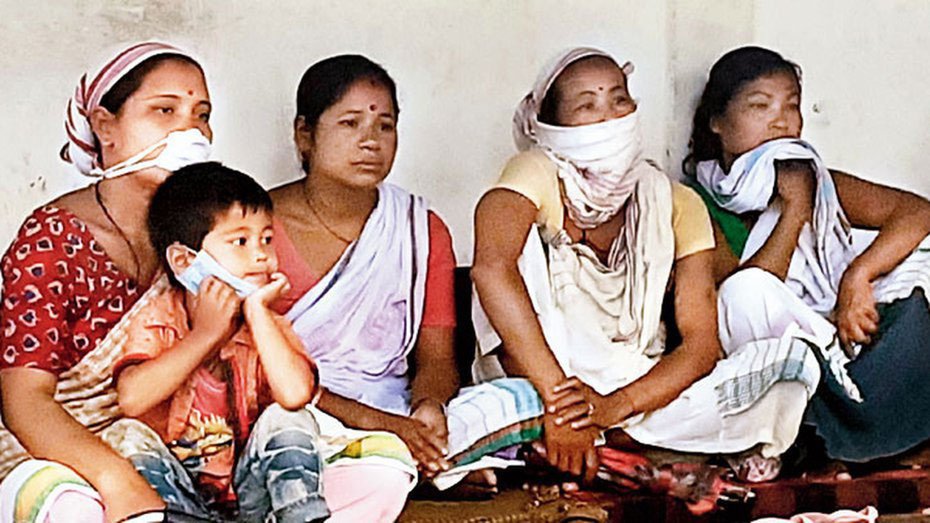 ---
|
Guwahati
|
Published 07.06.20, 08:47 PM
---
A three-member team of experts flown in from Singapore on Sunday to help cap the oil well blowout in upper Assam have been exempted by the state government from the mandatory quarantine because they were here to attend to an emergency.
"Their swab samples were taken in line with the Covid protocol at Guwahati airport and they were allowed to proceed to Duliajan (Oil India's field headquarters) immediately. Their hosts, Oil India Ltd, will keep the local district administration fully informed of the programme of the experts and ensure compliance with all social distancing and hygiene norms," a government official said.
A special chartered flight which brought the experts from Singapore landed at Guwahati airport around 1.20pm. They reached Duliajan by road and are scheduled to visit the affected well at Baghjan in Tinsukia district on Monday morning. The affected site is 530km east of Guwahati. After examining the site, 530km east of Guwahati, the team will mount the operation to cap the well.
Affected residents are continuing to stage a dharna seeking immediate capping of the well which spewed gas and condensate for the twelfth straight day.
The three experts from the Singapore-based MIS Alert Disaster Control are Michael Ernest Allcorn, team leader and senior well control operations; Craig Neil Duncan, senior well control engineer; and Edward Harris MacLeod, senior well control specialist.
An official said inclement weather continued to impede preparatory work.
Hemanta Moran, a Baghjan resident, said the water level of the nearby Dangori river was rising because of rain.
"If it continues to rise, the operation will be hampered," Moran said.