Panel moots choppers for Namdapha
Helicopters to help in management, patrolling of park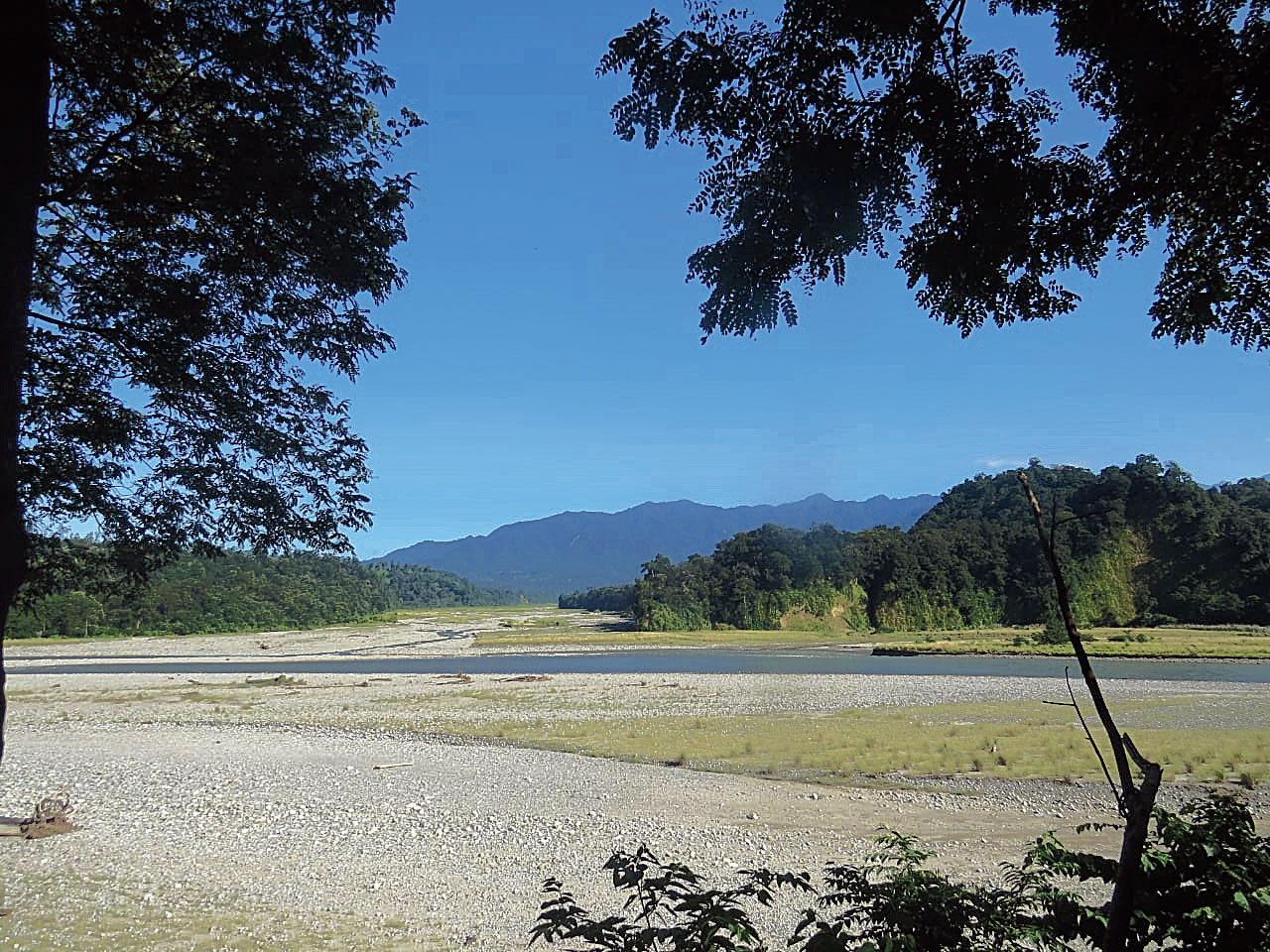 Namdapha tiger reserve
Telegraph picture
---
Guwahati
|
Published 03.08.19, 06:49 PM
|
---
A committee constituted by National Tiger Conservation Authority to review Namdapha tiger reserve in Arunachal Pradesh has mooted the idea of providing choppers to authorities for effective management of the reserve.
The reserve's management effectiveness evaluation report was released by Prime Minister Narendra Modi in New Delhi recently.
"There is a helicopter service between Miao and Vijaynagar. The tiger reserve management should also be provided with helicopters. They should stay in Vijaynagar and protect the tiger reserve from there. This can continue till the Miao-Vijaynagar road is made suitable for vehicles," the report said. This point was strongly recommended in the report.
Namdapha tiger reserve is spread over 1985 square km and is in the catchment area of the Noa-Dihing.
The report says the Miao-Vijaynagar road is being upgraded by the state government since the last four years and is the lifeline of the two landlocked villages — Vijaynagar and Gandhigram. "If this road is not made motorable, the Lisu settlements inside the park will continue to expand and the wild animals will vanish. It was observed that very small stretches need to be upgraded to make the whole road operational. An all-weather motorable road from Deban to Farm Base via Hornbill needs to be constructed as well," it said.
Vast stretches of the park are inaccessible and have sparse presence of forest staff.
"Staff members are present only up to 40km from the Miao side. Infrastructure should be created at other locations as well, at least along this road for forest staff to camp and patrol the remaining forest," the report said.
Poaching in the tiger reserve by communities residing inside the reserve such as the Lisu, Mishimi tribes and hunting of large predators such as tigers, leopards and musk deer by poachers from Myanmar are the biggest threats.
"Lisus are expert in craftwork. They can manufacture furniture using cane and bamboo. The management can provide raw material to them, which will serve as an additional source of livelihood. In this manner, the confidence of Lisus can be won and they can be relocated outside the tiger reserve," the report said.
The report also said the alpine region and the snow area of the higher altitudes of Namdapha range should be monitored for snow leopards.