Ordinance modalities yet to be fixed: Conrad K. Sangma
Citizen bill-protest ripples in two states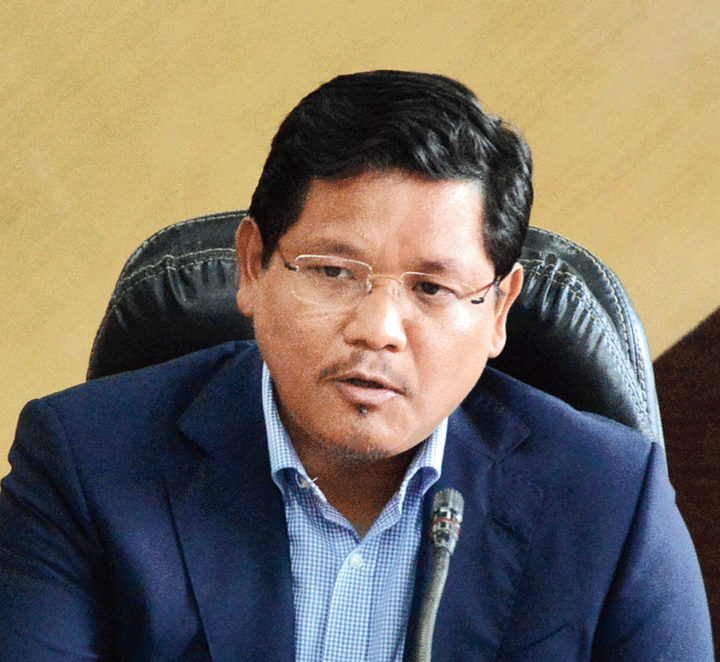 ---
|
Shillong
|
Published 11.11.19, 07:04 PM
---
The modalities to implement the Meghalaya Residents Safety and Security Amendment Ordinance, 2019, which requires people coming to the state to register themselves, are yet to be worked out, chief minister Conrad K. Sangma's office said on Monday after some queries were raised over the ordinance.
The ordinance, which will amend the Meghalaya Residents Safety and Security Act, 2016, was ratified by the Conrad cabinet recently, and it is yet to receive the governor's nod. As per the ordinance, anyone who intends to visit Meghalaya and stay for more than 24 hours, would have to pre-register.
In a statement, the chief minister's office said the ordinance will not be applicable to residents of the state, including those belonging to the non-indigenous communities.
"The ordinance is applicable only to those visiting the state as tourists, students, labourers or for business transactions. It aims to ensure the safety of all visitors," the statement added.
The registration process will be designed keeping in mind the convenience of tourists, it said. "It will be a simple registration process with both online and offline options, and will be similar to the one practised in hotels during check-in," it said.
The statement said people who want to register would not have to stand in queues.
"The modalities to implement the ordinance have not been finalised and the registration process has not begun. Please ensure that the information you receive about the registration process is from official sources only," the statement said.
Following the amendment passed by the cabinet, there were fears that the registration process would curb the flow of tourists to Meghalaya where tourism is one of the few employment-generating avenues.
Earlier, Conrad had assured that no harassment would be meted out to visitors once the ordinance is promulgated.
The tourism department's statistics said 11,97,768 domestic and 18,047 foreign tourists visited the state last year with a major chunk of them visiting East Khasi Hills where the state capital is located. West Garo Hills, the main centre of the entire Garo hills, received 74,729 domestic tourists during that period.
Of the foreign tourists, 14,729 landed in East Khasi Hills alone.
So far this year, the figures are 1,84,429 and 7,506 for domestic and foreign tourists.
The tourism department said there are 426 registered lodging facilities across the state. , including 215 hotels, 80 homestays, 72 guest houses, 25 resorts, 24 lodges, six circuit houses and six accommodations with bed and breakfast facilities.
In 2017, 9,89,628 domestic and 12,051 foreign tourists visited Meghalaya while the corresponding figures for 2016 were 8,44,646 and 8,449 respectively. Around 7,50,470 domestic and 8,027 foreign tourists visited in 2015, while in 2014, 7,17,814 domestic and 8,652 foreign tourists visited the state.