November 1 hearing on Assam detention centres
A report by Harsh Mander highlights the plight of the 'foreigners' held in the detention centres of Assam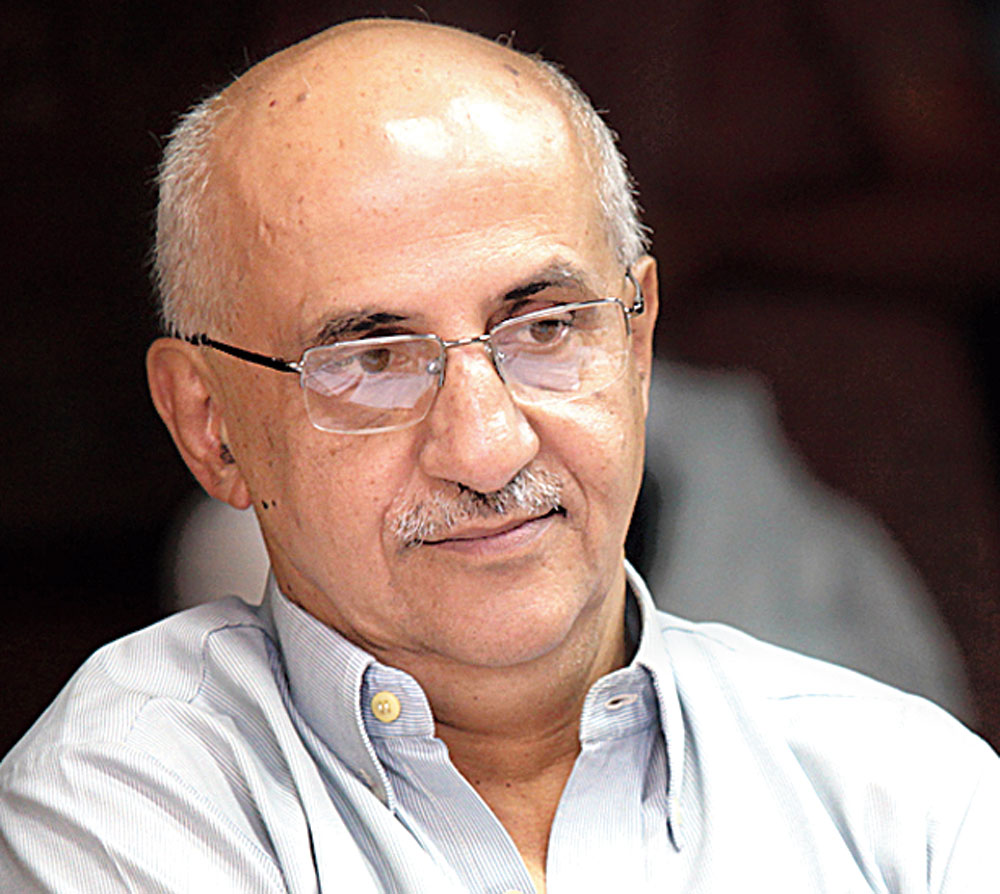 Harsh Mander
File picture
---
Guwahati
|
Published 29.10.18, 06:50 PM
|
---
A public interest litigation (PIL) filed by human rights activist Harsh Mander at the Supreme Court, questioning the "illegitimacy" of keeping people in Assam's detention centres for an indefinite period on suspicion of being "foreigners" by the government, has been scheduled for a November 1 hearing.
Mander, in his PIL, has put in aspects suggesting that keeping people detained on suspicion of being a foreigner across the detention centres of the state for years was not only illegal but also a violation of human rights and required a response both from the central and state government.
"The court seems convinced that people shouldn't be separated from families and kept as detainees. It had asked me for how long people can be detained. I said what was happening in Assam's detention centres was against international law and, hence, illegal. Now the government must respond to the Supreme Court," Mander said.
Mander, former National Human Rights Commission (NHRC) monitor for minorities, is seeking enforcement of fundamental rights under Articles 12 and 14 of the Constitution for those held at six detention centres across Assam.
The PIL was filed last month against the Union of India under Article 32 of the Constitution. Besides seeking amenities for people lodged at the detention camps, it challenges infringement of Articles 12 and 14 of the rights of persons declared as foreigners by foreigners tribunals and held in detention centres with their deportations pending indefinitely.
Mander, author of a report on the NHRC's mission to Assam's detention centres, said the PIL was filed in the court of Justice Lokur who was responsive to the issue.
"The question that is now being debated is indefinite custody and detention. The petition is about the legality and conditions of the detention centres. It seeks to know under what process the people are detained and what will be their fate. They are being deprived of some amenities which a common convict would have. There is an absence of any legal aid to these people," Mander said.
The petition has been based on the findings of the report authored by Mander who, along with other senior officials from the NHRC, visited two detention centres and met the detainees. The NHRC mission was conducted from January 22 to 24. The mission also met jail and police authorities along with district magistrates and senior officials of the state secretariat.
"What we found at the detention centres is a condition of suffering and a great amount of distress. People at these centres were held for several years without work or recreation and no or rare contact with their families. When US President Donald Trump initiated the separation of families at the borders of the country there was worldwide outrage. According to international law, the maximum amount of time for detention can be 90 days which can be extended to six months. But detention at these centres in Assam seem to be indefinite," Mander said.