Nagaland excise staff warned 'taxing' trucks
Trucks entering state have to pay 7 Naga armed groups every time, and also an annual fee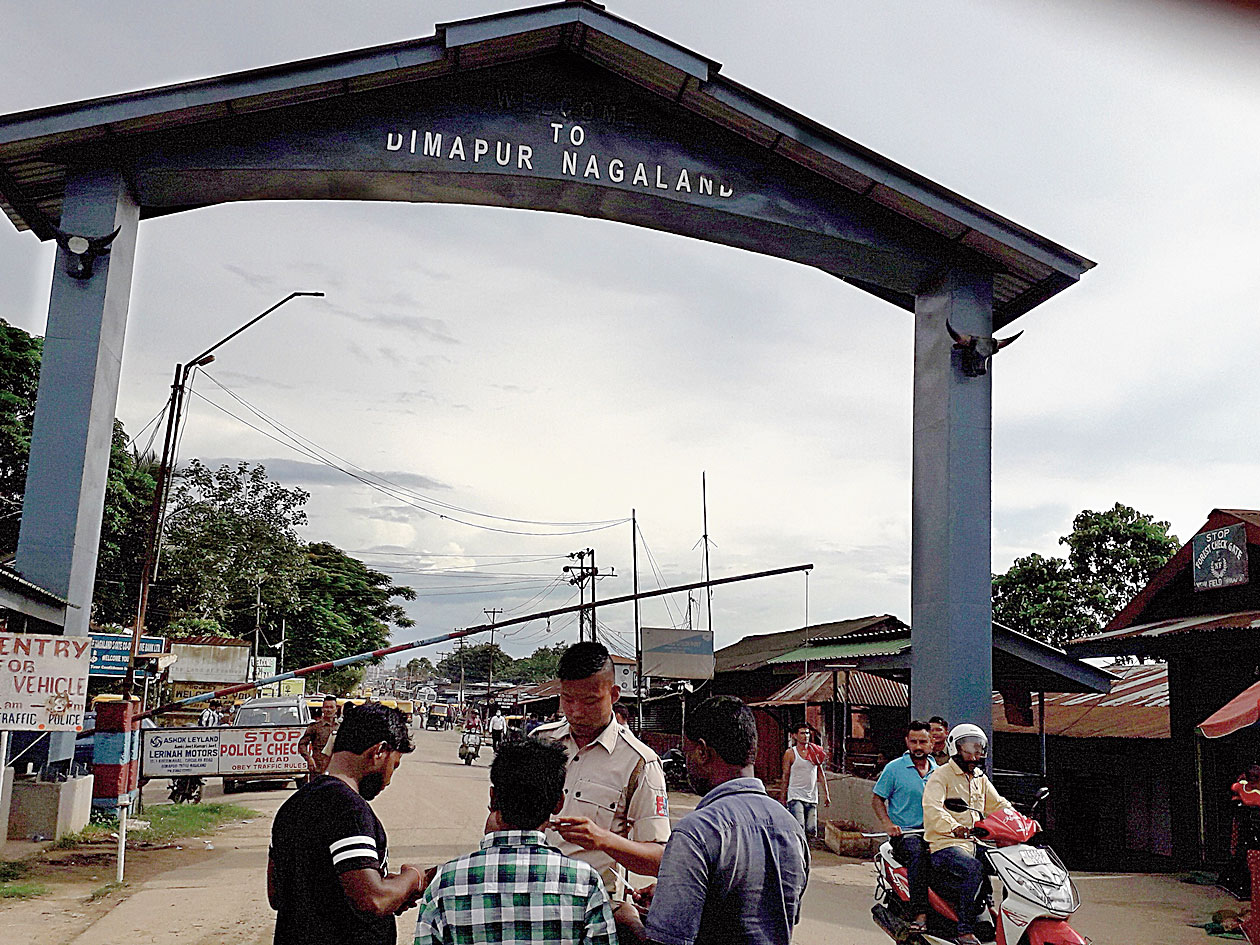 ---
|
Dimapur
|
Published 26.10.18, 06:31 PM
---
The Nagaland excise department on Friday warned its personnel deputed in various check gates against collection of any money from vehicles entering the state.
Excise commissioner Tarep Imchen, in a notification, said any excise personnel stationed at the check gates found collecting money from any vehicle would be severely dealt with.
The department issued the warning following reports of excise personnel and other departments collecting unauthorised "tax" from vehicles entering Nagaland at the check gates in Dimapur.
The department has sought active cooperation of the public in curbing collection of such unauthorised tax. It has appealed to all to report any underhand dealings by its personnel at the check gates to the assistant commissioner of excise at 9436006452.
According to reports, truck owners pay "tax" to seven Naga armed groups such as NSCN (Isak-Muivah), NSCN (Khaplang), NSCN (Unification), NSCN (Reformation), Federal Government of Nagaland (FGN), Naga Nation Council (Accordist) and Naga National Council (Non-Accordist).
They charge Rs 2,800 to Rs 3,000 for two to three trips the trucks make in a day, Nagaland police take Rs 100 per trip, geology and mining department Rs 300, Dimapur Municipal Council (DMC) Rs 300 (including entry tax of Rs 50) and forest department Rs 300.
In addition, the truck owners have to pay an annual tax , ranging from Rs 3,000 to Rs 8,000, to armed groups.
The reports further said that trucks coming from other states are allegedly intimated by some groups and charged between Rs 10,000 and Rs 40,000 by different groups.
The amount of "tax" varies, depending on the quantity and the types of goods the trucks carry.
In return, the truck owners compensate for the taxes they pay at the check gates by taking "service charge" from the public.