MZP 'black day' over CAA
General secretary Lalnunmawia Pautu said Mizoram still vulnerable to influx despite being exempted from CAA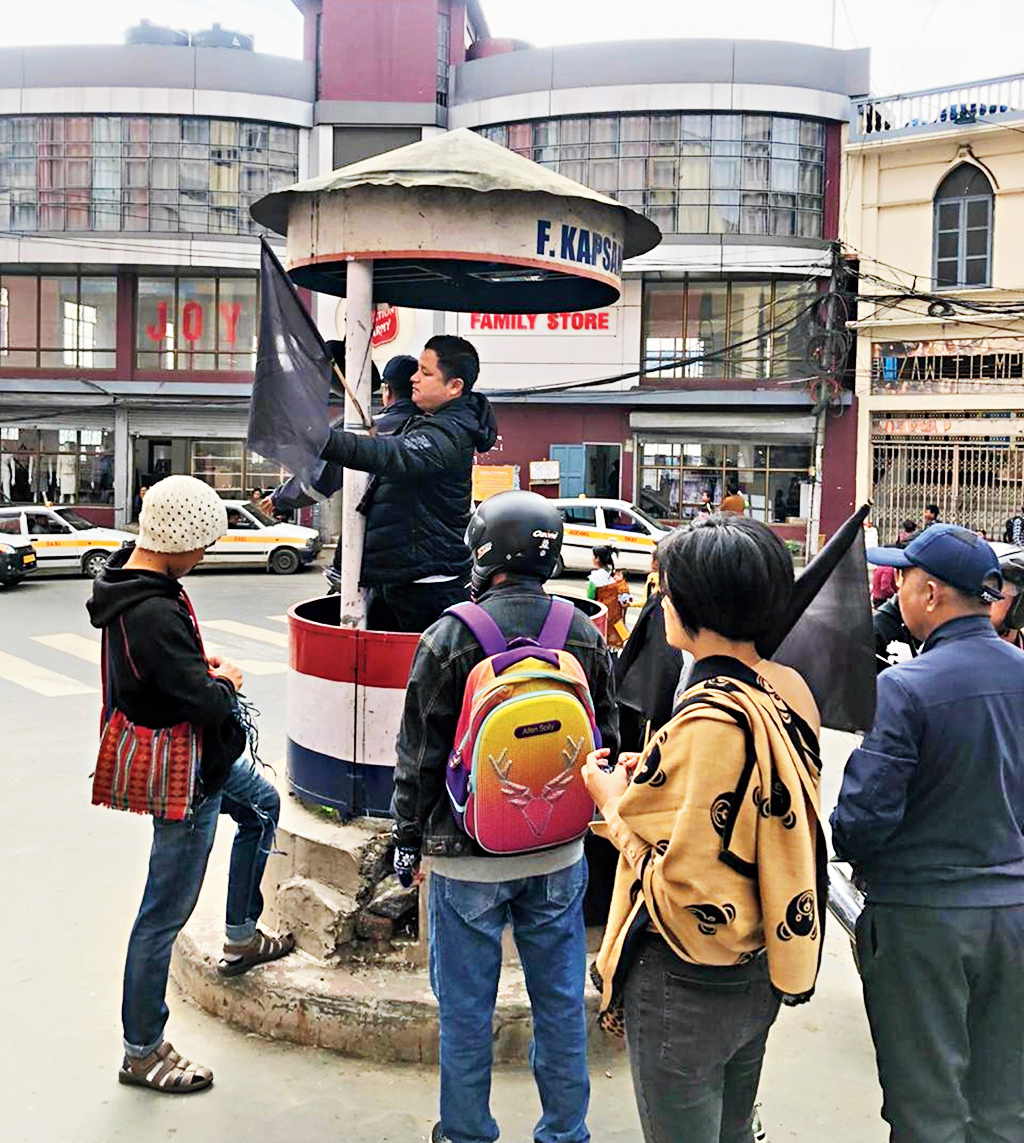 ---
|
Aizawl
|
Published 09.01.20, 07:27 PM
---
Mizoram's apex student organisation, Mizo Zirlai Pawl (MZP), on Thursday observed a "black day" to protest against the Citizenship (Amendment) Act.
MZP general secretary Lalnunmawia Pautu said black flags were displayed at several places here.
Coming down heavily on the BJP-led government at the Centre, Pautu said the protest against the Act since December last year had resulted in the loss of many innocent lives.
Pautu said Mizoram was still vulnerable to influx despite being exempted from the purview of the law.
He alleged that Chakma people would migrate to neighbouring states and later come to Mizoram after obtaining citizenship.
He alleged the Chakma people in Bangladesh are always ready to come to Mizoram since an autonomous district council exists in the name of the community in the southern part of the state.
North East Students Organisation finance secretary and MZP leader Ricky Lalbiakmawia said Neso and its partner organisations would continue to oppose the Act till it was scrapped. He said the Supreme Court would hear a petition filed by Neso on the Act on January 22.
Mizoram was not fully protected from infiltration unless the new law was scrapped or the entire Northeast was exempted from its purview, he added.
He urged the people of Mizoram to extend support to the Neso in its fight against CAA.