KMSS unit files case against Sarma over speech comment
Sarma had said the citizenship bill would protect the Assamese and prevent Muslim-led AIUDF from controlling large parts of Assam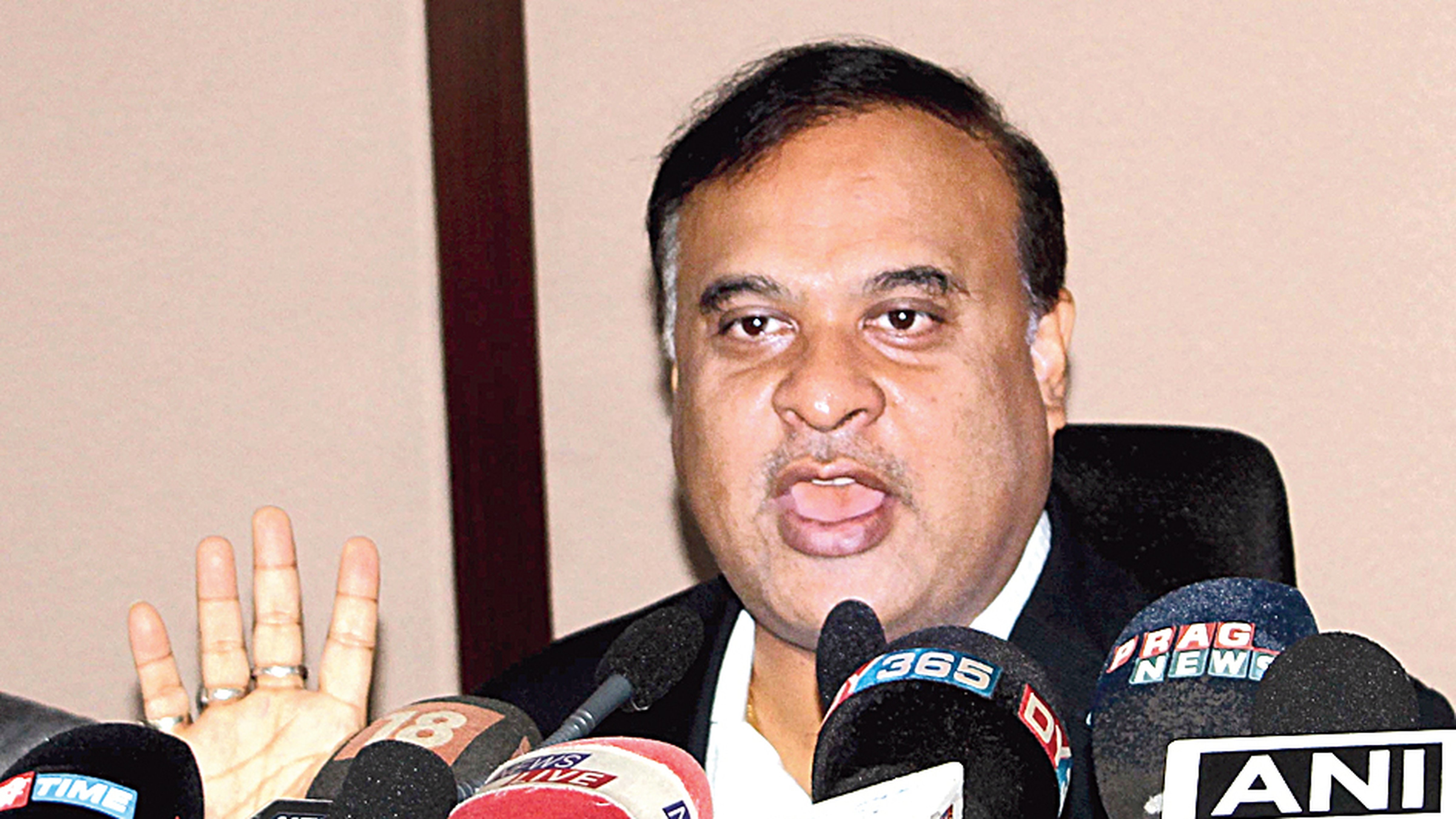 ---
Dhemaji
|
Published 12.01.19, 07:12 PM
|
---
The Laluk unit of the Chatra Mukti Sangram Samiti, the student wing of the KMSS, has lodged a complaint with Lakhimpur police against Assam cabinet minister Himanta Biswa Sarma for his alleged provocative speech in front of the media in Guwahati on Tuesday.
According to the complainant, Sarma's speech — stating that citizenship would be given based on religion — was provocative and could foment riots. They sought to lodge a case against Sarma under Section 153A of the IPC.
A few days back Sarma had said the Citizenship (Amendment) Bill, 2019, would protect the indigenous Assamese and prevent Muslim-led AIUDF from controlling large swathes of Assam. Lakhimpur superintendent of police said: "We have received a complaint from the Chatra Mukti Sangram Samiti at Laluk. We will look into the matter."
In Guwahati, former professors, lawyers and doctors on Saturday condemned Sarma for his alleged derogatory comments against the Muslims and demanded his removal from the cabinet.
Senior advocate Hafiz Rashid Ahmed Choudhury said: "Sarma's direct attack on the Muslim community of the state is against the Constitution. He should be immediately removed from the cabinet."
"His comment is anti-constitutional, so the government of Assam should immediately remove him from the cabinet," he added. Taufiqur Rahman Borbora, another intellectual, said: "We condemn the case against Hiren Gohain and two others." Sarma was criticised at a rally of specially abled people in Guwahati. Senior journalist Manjit Mahanta said: "The Assam chief minister and leaders like Sarma and all those supporting the bill are more disabled than those gathered here."
Additional reporting by Abinash Kalita and Avishek Sengupta in Guwahati