Crowdfunding route for 'Local Kung Fu' maker
Funds crunch fails to deter Basumatary from making 'Local Utpat'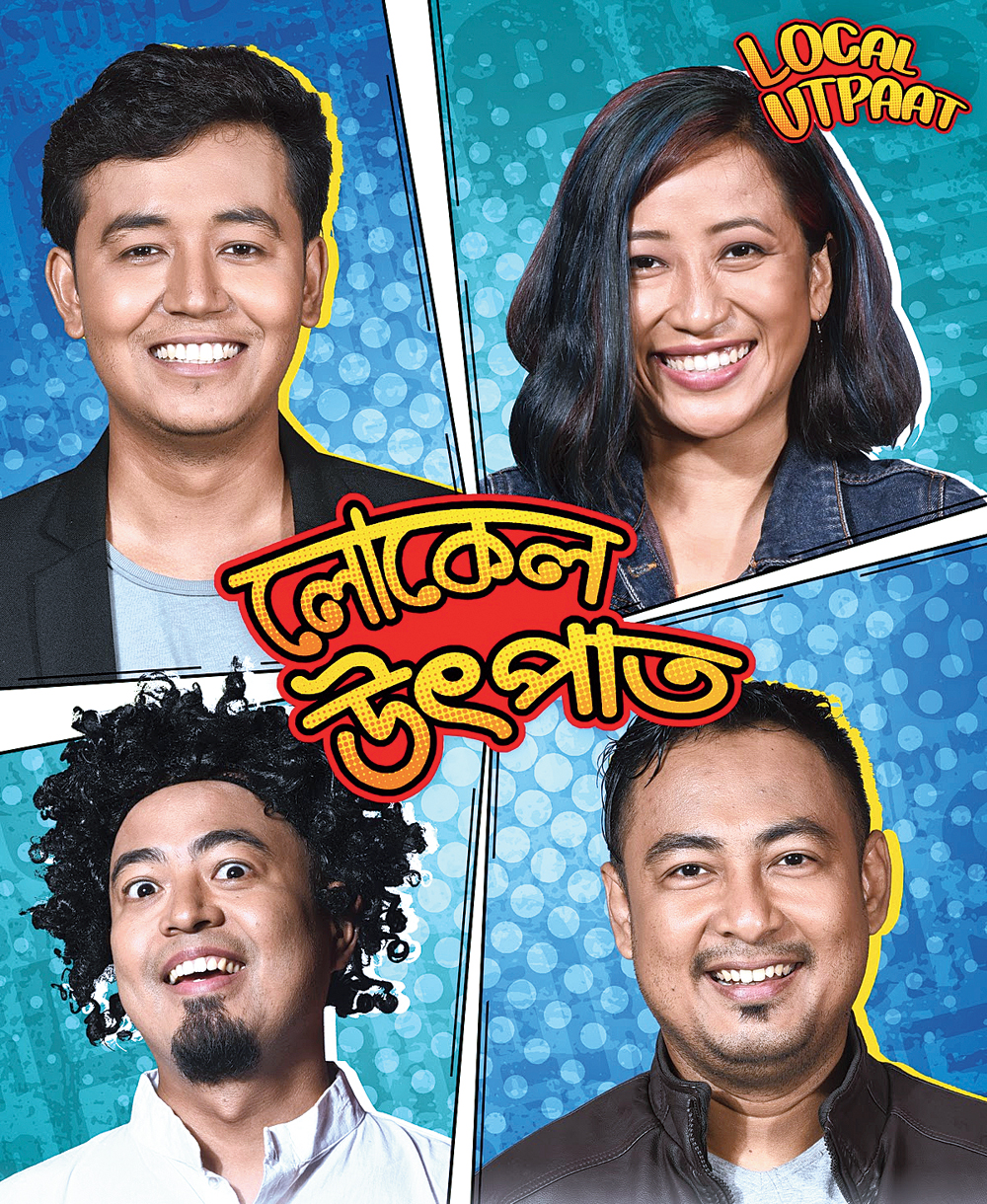 A poster of 'Local Utpat'
(Sourced by The Telegraph)
---
Guwahati
|
Published 20.01.20, 07:08 PM
|
---
One of the most promising filmmakers of the state, Kenny Basumatary, now a household name with his back-to-back hits, had to sell off his apartment in Mumbai simply because the amount of money put into making his last three films was not recovered fully. But he would not sit idle.
After successful attempts to create a new genre in Assamese cinema with the Local Kung Fu series and Suspended Inspector Boro, Kenny is opting for crowdfunding to make yet another comedy, Local Utpat.
Kenny has started the campaign with Wishberry, a crowdfunding platform, to collect a sum of Rs 10 lakh.
"First of all I would like to thank each and everyone who has watched my previous films either in theatres or in moviesaints.com. It means a lot to me for the huge support. It's a great feeling when my films provide the viewers entertainment. But I couldn't recover the money spent in my last films. As a result I had to sell my small apartment in Mumbai. But it's alright. I'm not going to sit idle but eager to make more films," said Kenny.
Local Kung Fu, an action-comedy had set Kenny apart, and was released in 2013. After that came the sequel in 2017 which also received an overwhelming response by the viewers. But due to some big budget Bollywood films during that period, LKF 2 had to be withdrawn from the theatres. However, it's available on moviesaints.com.
Then in 2018, another action-packed comedy, Suspended Inspector Boro, hit the theatres and that was also welcomed by the viewers. However, these were not enough to get the producers their money back. But Kenny is determined to get his next project, Local Utpat done by any means.
"I have realised that proper comedy films are quite rare, and genuinely funny ones even rarer. And since my team seems to have the gift of making people laugh, I almost feel like it's a duty to provide 90 minutes of recreation for people," he added.
On the reason why is he crowdfunding, the popular director-cum-actor said that it's because of two reasons.
"First, Assamese films generally haven't recovered their budget except one or two in the recent years. Even ours haven't. The primary reason being the lack of theatres. A film can only get 40 to 60 screens, so the box office returns might not be enough to cover the cost of the film and it becomes too high a risk for any one or two persons to take. Secondly, it's tough to find those one or two ideal financiers who will invest in a film without interfering in casting and scripting among others. So it's much safer to ask a few hundred people to contribute a little bit and help out," Kenny added.
He added that if this film can fetch some profits, it will help him in making his next film.