Tea union seeks special package
Many gardens will be closed down if proper initiatives are not taken: Barak Cha Sramik Union general secretary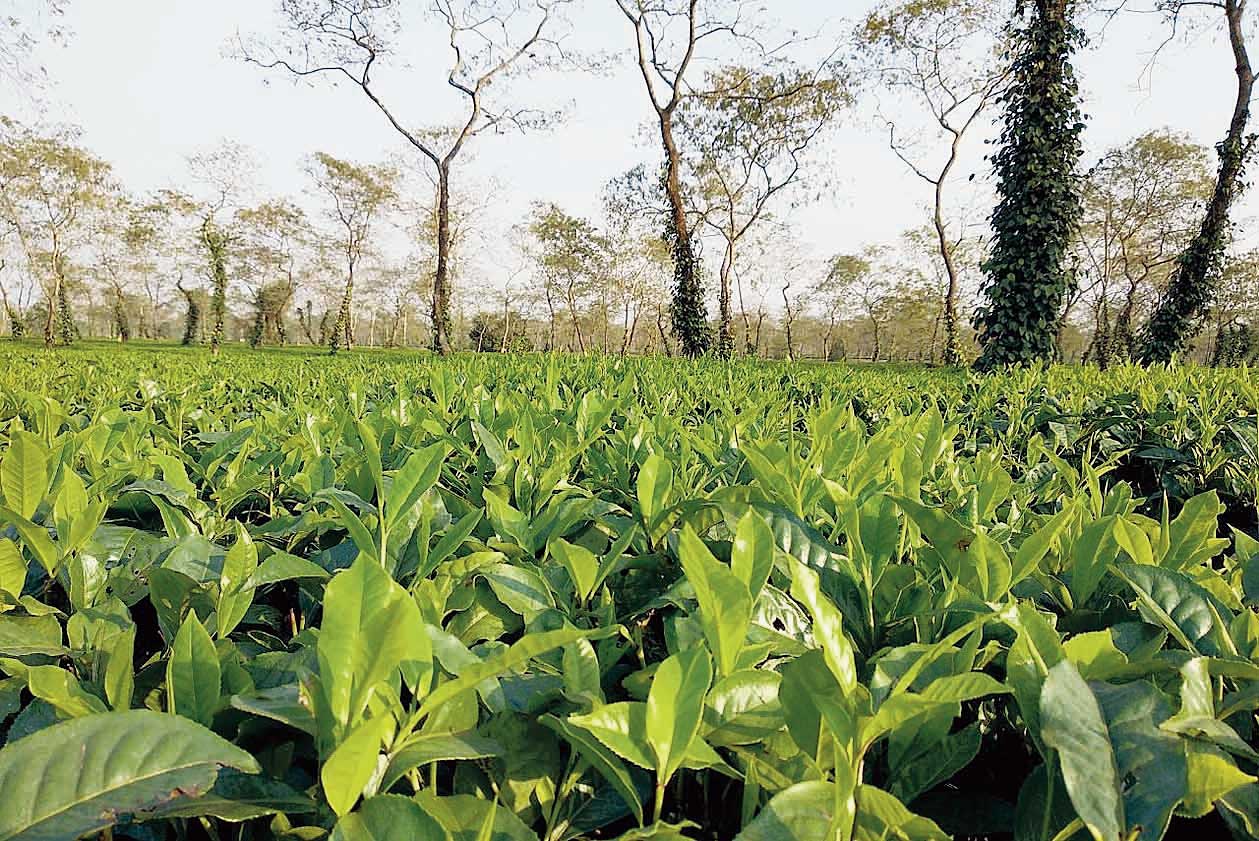 Assam has 860 tea gardens, including 104 in the Barak Valley. In 2019, the total tea production in Assam was around 715 million kg
Telegraph picture
---
Silchar
|
Published 09.05.20, 08:40 PM
|
---
The Barak Cha Sramik Union on Saturday demanded a special package for tea gardens in the Barak Valley and the rest of Assam so that they can overcome the losses caused by the nationwide lockdown and for survival.

Union general secretary Ajit Singh told The Telegraph that the tea gardens in Barak Valley and the rest of Assam will feel the impact of the lockdown in the days ahead.
"The tea gardens were closed for several days because of the lockdown. This has adversely affected the production and sale of tea," he said.
Expressing dissatisfaction over the government's role, he said a large number of tea garden workers in the valley had not received any help in this time of crisis.
"Workers of a few gardens have been provided financial aid by the government but most of them have not received any assistance so far," he claimed.
He said the government should grant a special package for the tea gardens so they can overcome the "terrible situation" caused by the lockdown. "Many gardens will be closed down if proper initiatives are not taken for their survival," he said.
He said the government should announce the special package soon.
Bhaskar Prasad Chaliha, secretary of the Surma Valley branch of the Indian Tea Association, said the lockdown had affected the tea industry in a big way and the demand for tea was decreasing gradually.
"Roadside tea stalls, which attract many customers on a daily basis, have been closed for several days. This has hugely affected consumption of tea and sales," he said and sought the government's assistance for the betterment of the tea industry.
Assam has 860 tea gardens, including 104 in the Barak Valley. In 2019, the total tea production in Assam was around 715 million kg.