Tarun Gogoi demands economic plan
He urged the government to extend financial aid of Rs 7,600 along with 10kg of rice to every jobless poor and jobs to all MNREGA card-holders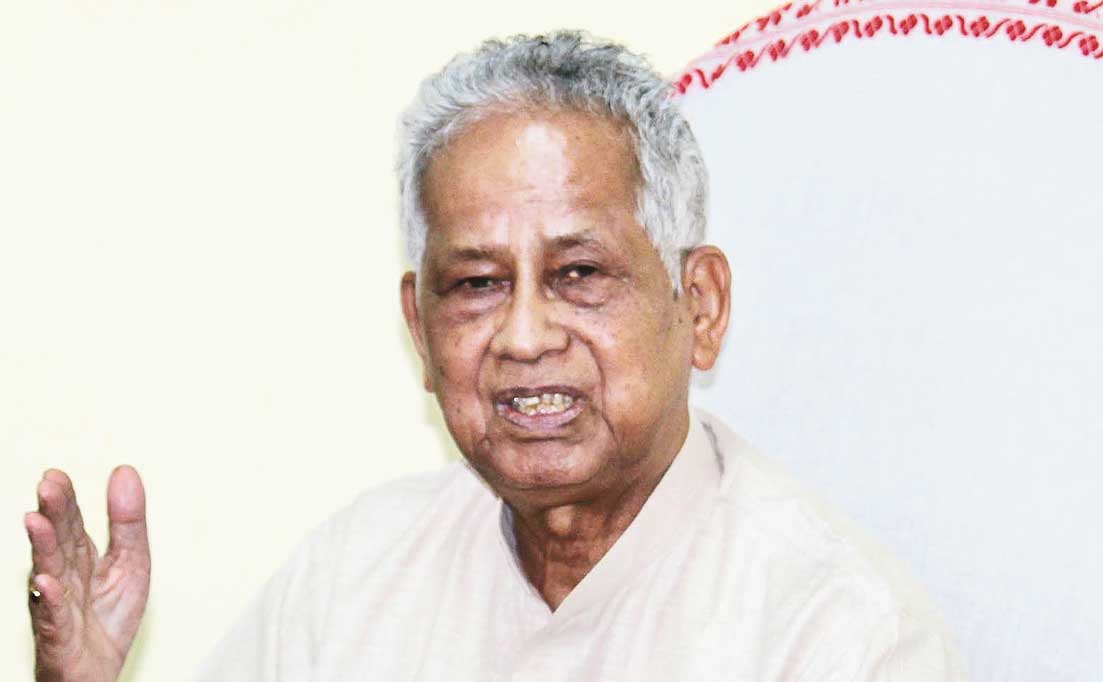 ---
Guwahati
|
Published 06.05.20, 06:59 PM
|
---
Former Assam chief minister Tarun Gogoi on Wednesday asked the state government to spell out a plan to help those affected by the lockdown to curb spread of novel coronavirus.
In a statement, Gogoi said: "The government of Assam should conduct a detailed survey to make an assessment of loss incurred during total lockdown ... The state should plan long and short-term schemes to cope with the economically declining situation and also for future course of action."
Gogoi also urged the government to extend financial of Rs 7,600 along with 10kg of rice to every jobless poor and jobs to all MNREGA card-holders.
"Immediate steps should be taken to support and save the small industries and craft industries. The economic advisory committee should submit its report to government within a month," he added.
"Austerity measures adopted by the state government should be spelt out properly," Gogoi said.
He also accused the state government of not taking adequate steps to bring back people of Assam stranded outside the state.
Gogoi said the Indian Railways, which has contributed Rs 151 crore to PM Care, should bear the entire expense of travel of the stranded people.
He also demanded immediate rollback of the cess levied on fuel "as it would affect all sections of society".
Gogoi accused the government of failing to help the poor vegetable and milk producers to sell their produce and that no steps have been taken to support the handicraft sector, like the weavers of Sualkuchi.
He rued the government was not taking proper care of patients other than those of Covid-19.
Gogoi lamented that at a time of humanitarian crisis, a foreigners tribunal member (Kamalesh Kr Gupta of Baksa) made a statement on communal lines while contributing to Asom Arogya Nidhi.
He said the MP local area development funds, which have been diverted for fight against Covid-19, should be continued "as it indirectly provides livelihood to many poor people in the state".