Clash of 'educated' titans
Silchar is witnessing a clash between some of the most qualified candidates in the Lok Sabha elections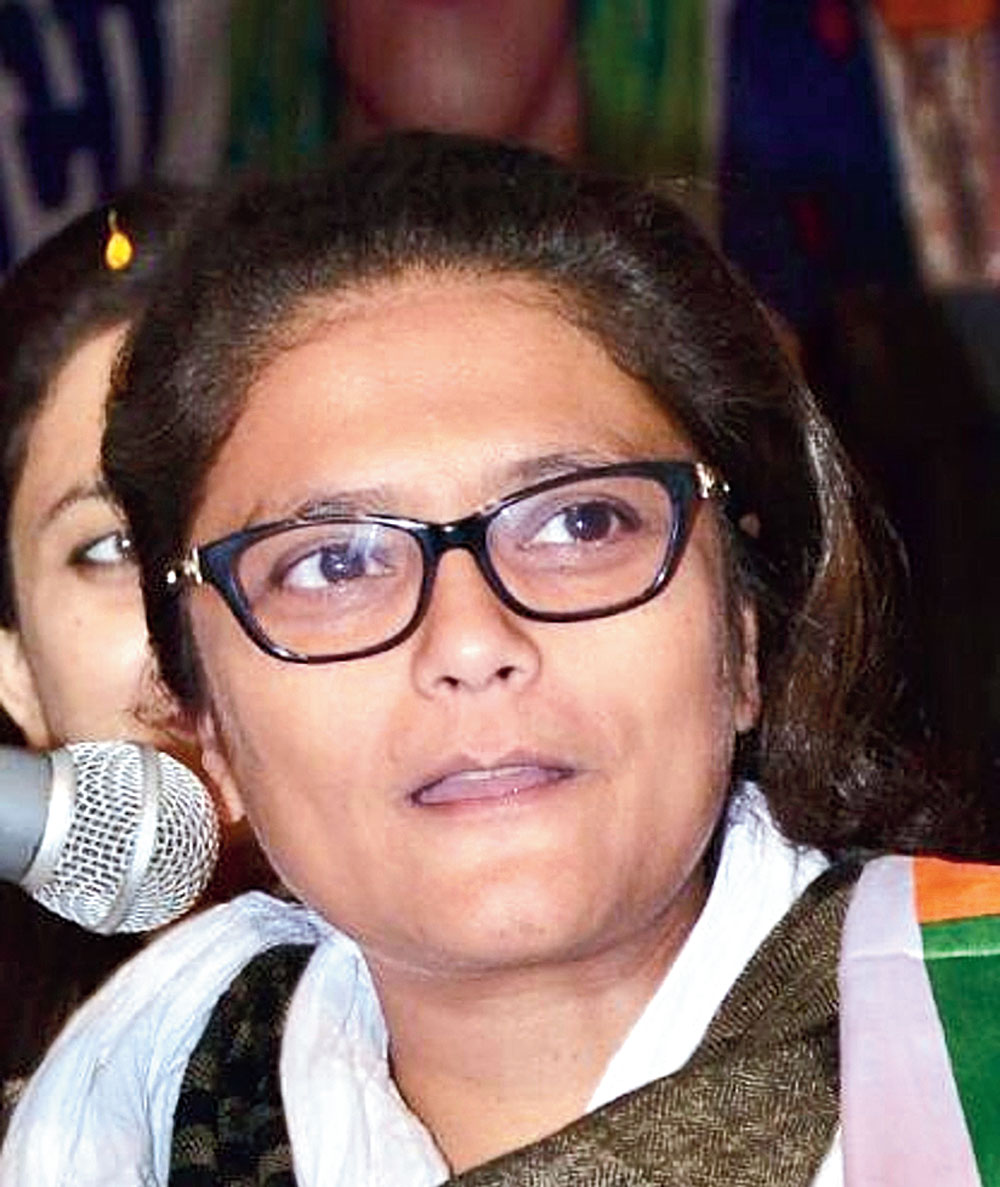 Sushmita Dev
A Telegraph file picture
---
Hailakandi
|
Published 12.04.19, 06:48 PM
|
---
The Silchar Lok Sabha seat in South Assam's Barak Valley is witnessing a clash between some of the most qualified candidates in the Lok Sabha elections.
Congress candidate and sitting MP Sushmita Dev and BJP candidate Rajdeep Roy will lock horns over the seat.
Dev completed an LLM from King's College, London, while Roy completed MCH from the University of Dundee in Scotland after MS (orthopaedics) from Assam Medical College of Dibrugarh.
A similar contest between the two was witnessed in the 2011 Assembly polls when Sushmita defeated Roy.
Silchar will go to the polls on April 18.
The constituency has 12,53,830 lakh voters spread over seven Assembly segments. Of them, 6,17,430 are male and 5,76,400 are female. There are 13 candidates in the fray.
Two more candidates are in the fray — Nazia Yasmin of the NPP, with a degree in engineering and Independent Ashitava Dutta (masters in English and researcher in entrepreneurship development).
A young advocate of Silchar, Elizabeth Singson, said the people of Silchar are very privileged to have qualified candidates like a lawyer, doctor, researcher and engineer.
She said, "Silchar can start this trend of bringing forth people with good education and strong will to serve the people in the Northeast. I believe that qualified elected members are expected to be more insightful and far-sighted in this competitive world." An assistant professor of the department of economics in Cachar College of Silchar, Joydeep Biswas, said, "The lexicon of campaign is expected to be of a high standard this time. The academic and cultural backgrounds of two main contestants having UK degrees may bring qualitative change in the political ecosystem."
Biswas said the people of Silchar don't apprehend engineered attempts at communal tension but expect them to deliver on promises irrespective of the fact who wins.
A 70-year-old eminent poet of Silchar, Mohua Choudhury, said restoration of manabik mulyabodh (human dignity) is expected with qualified candidates in the fray. She hoped the candidates would script new strategies in controlling problems like traffic.
Roy is capitalising on the development by Prime Minister Narendra Modi for the people of Barak Valley. He is confident of winning the seat as the "young generation wants Modi to come back for another five years for employment generation".
Sushmita said, "Massive unemployment is the biggest problem of the nation today." She is concentrating on local problems of Silchar like drinking water crisis, lack of bridges and roads and closure of Cachar Paper Mill. With a parliamentary attendance of 80 per cent during 2014 to 2019, she has participated in 85 debates, asked 318 questions and initiated three personal member bills.
Silchar scribe Biswa Kalyan Purkayastha said they were keenly watching the clash of the two candidates. Whoever wins the seat, a concrete development strategy is required for Silchar, overburdened with numerous problems.