Campaign to feed strays
Just Be Friendly chief said there is one stray animal for every 40 humans in the city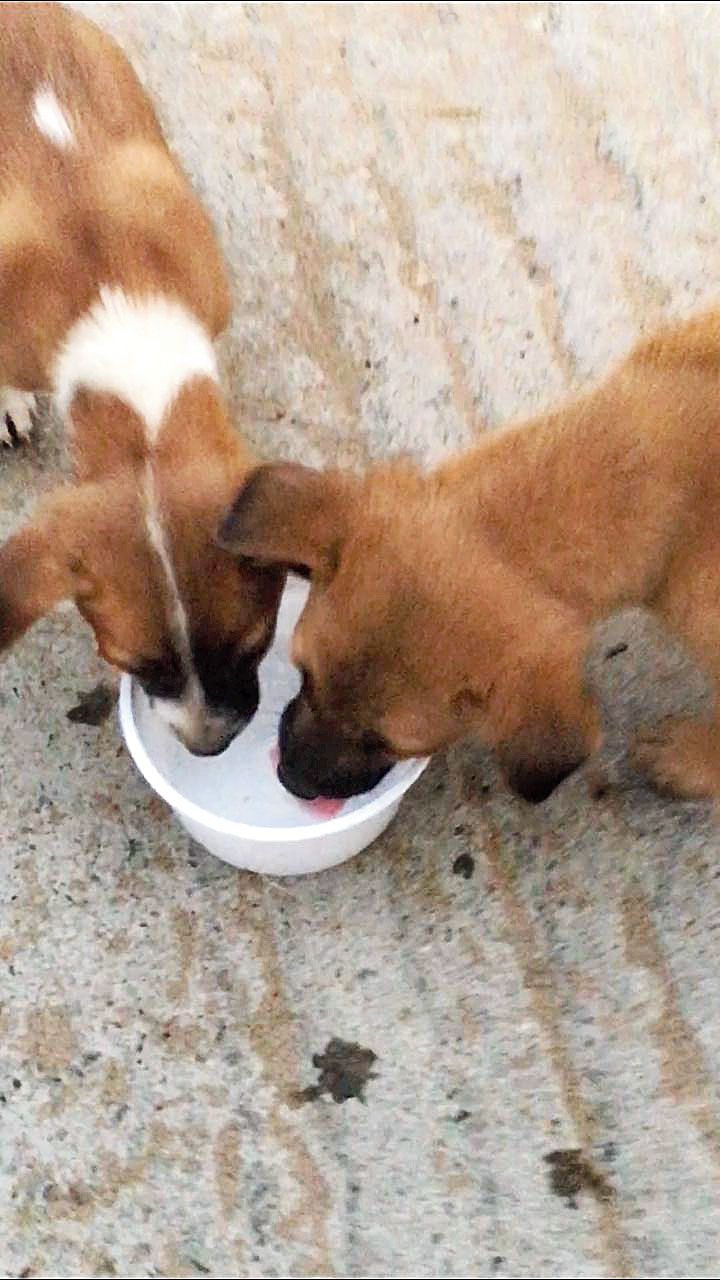 Two dogs drink water in Guwahati.
Picture by Hiranya Barman
---
Guwahati
|
Published 27.03.20, 07:21 PM
|
---
Students and animal welfare organisations are running campaigns here to provide food and water to stray animals during the lockdown period.
Touch of Humanity, an NGO led by Cotton University student Hirak Jyoti Borah, threw out a challenge to people on social media platforms.
The NGO asked people to feed the stray animals near their respective homes rather than roaming around looking out for them and then feed the animals with food and water.
"Taking pictures with them and then uploading their pictures on social media platforms will inspire others. The continuity of the challenge will turn out to be helpful for the animals. There are many challenges flooding the social media platforms so I thought this challenge would be constructive," Hirak Jyoti Bora told this correspondent.
"The stray animals depend on us to survive. With the eateries across the city are shut they are facing problems for sure. Many have accepted the challenge and are posting photos. Some have done it in Delhi too," Borah said.
City-based animal welfare organisations Just Be Friendly (JBF) and The Paw Foundation are collaborating for the cause. JBF has appealed people to keep food and water for the stray animals outside their residential campus in this period of crisis.
"In this time of crisis we have to have their back. The stray animals depend on humans to survive. We have collaborated with The Paw Foundation. The Foundation will cater to the need of volunteers and we will provide food. We are thinking of doing it at night. Volunteers will go to different parts of the city to place food and water," JBF chief functionary Sashanka Sekhar Dutta said.
Dutta said there is one stray animal for every 40 humans in the city.