Call to save Constitution
Participants will read out the Preamble to the Constitution during Republic Day celebration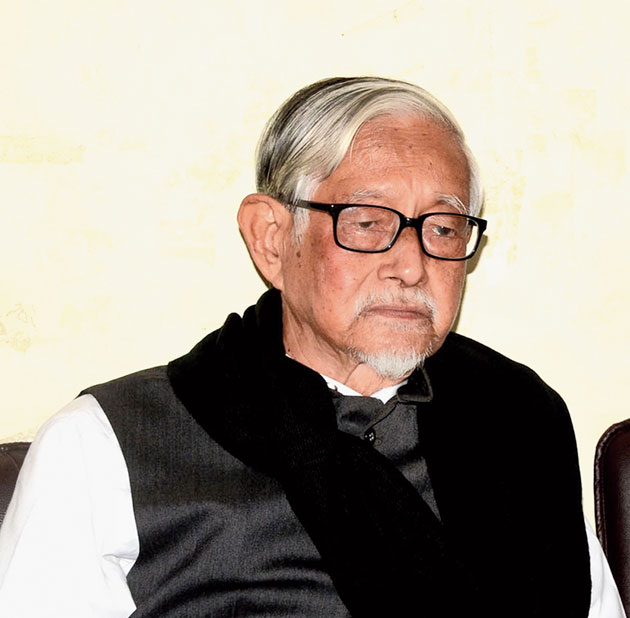 ---
|
Guwahati
|
Published 24.01.20, 08:00 PM
---
The Co-Ordination Committee against the Citizenship Amendment Act will observe Republic Day as Constitution Protection Day on Sunday to "underline the threat posed to the Constitution allegedly by the Centre".
Addressing the media on Friday, chairman of the committee and noted academician Hiren Gohain said, "We will observe Constitution Protection Day, besides celebrating Republic Day, on Sunday. Participants will read out the Preamble to the Constitution."
During the programme to be held at Ambari here, the participants, including veteran lawyers and intellectuals, will discuss the Constitution and its contents in details. "The gathering will also take an oath to protect the Constitution at any cost," he added.
Gohain, who has been vocal against the newly amended citizenship act, earlier called upon the people of Assam to burn the Act's copies in the flames of meji, a traditional structure made of bamboo and straw and offer prayer for peace and well-being, during Magh Bihu and take a pledge to keep the momentum of the anti-CAA movement going across the state till the law is scrapped.
The committee will also decide its strategy to continue the anti-CAA movement and course of action against the alleged conspiracy of police who arrested several Krishak Mukti Sangram Samiti leaders, including its adviser Akhil Gogoi.
Gohain said, "It's arbitrary, whimsical and horrifying that instead of taking action against the actual enemies of the state, the police are targeting only those who are opposing the government. It's a travesty of justice."
Last year, Gohain was too charged with sedition for being vocal at an anti-CAA rally in the city.