BJP, not Congress, supporting influx: Bora
PCC chief rebuts PM's claim that his party backed infiltration in Assam for vote bank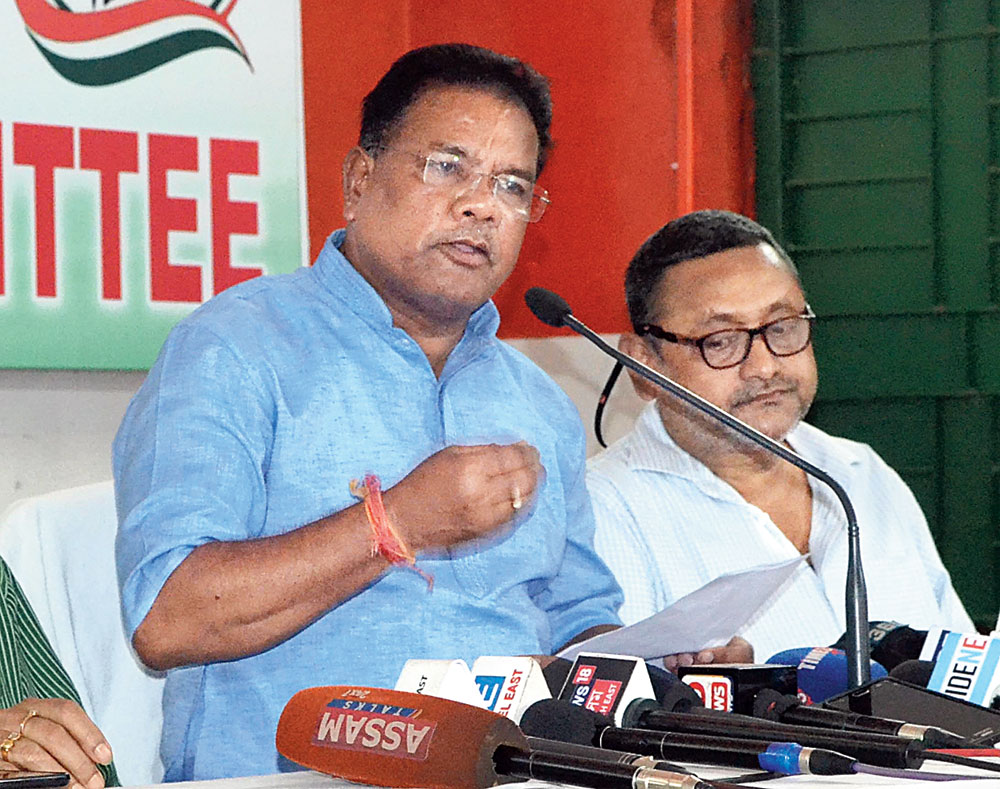 PCC president Ripun Bora in Guwahati on Thursday
Picture by UB Photos
---
Guwahati
|
Published 11.04.19, 06:43 PM
|
---
Assam PCC president Ripun Bora on Thursday said the BJP, and not the Congress, was encouraging infiltration in the state.
Earlier in the day, Prime Minister Narendra Modi said at a meeting at Kendukana in Kamrup district that the Congress was encouraging infiltration in the country.
"During the past five years, the BJP government deported only 1,842 Bangladeshi nationals from the country. The number was 82,000 during the 10-year tenure of the UPA government. This reflects the sincerity of the BJP government in checking infiltration," Bora told reporters here.
"Besides, of the 46,000 people identified as foreign nationals by various foreigners tribunals in Assam, only four have been pushed back during the over two-and-a-half years of the BJP-led government in the state. For this, the Assam chief secretary was reprimanded by the Supreme Court," he said.
Bora asked if the BJP was serious about stopping infiltration, why was it so keen to table the Citizenship (Amendment) Bill, 2019?
He said Modi was frustrated and afraid of losing the election. "The aggressiveness and assertiveness, usually seen in Modi, was not reflected in his speech today. There is nothing in his speech but some accusations against the Congress and its president Rahul Gandhi," he said.
Bora said the BJP government was doing politics in the name of security forces. "Our security forces are above all. We should respect them. Instead of respecting them, the BJP was doing dirty politics in their name," he said.
Bora alleged that the Election Commission had become a "puppet" of the BJP government.
"On Wednesday, we lodged a complaint with the EC to stop a live interview of Assam's cabinet minister Himanta Biswa Sarma on a local television channel. The interview was aired a day before the first phase of election in the state. It could have influenced the voters. But the EC did nothing. It has become a puppet of the BJP government," he said.
Bora said people voted overwhelmingly for the five seats in the first phase, reflecting their desire for change. "We are hopeful of winning four of the five seats," he said.