Sabha opposes Act, scraps chief post poll
Sabha's dist committee said they would 'pack their bags and go home in protest' if Mukhi, Sonowal and Sarma, attend the conference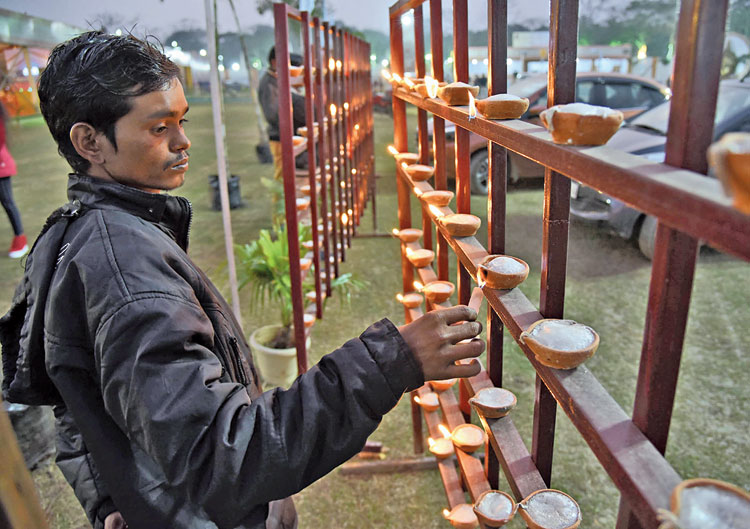 ---
|
Guwahati
|
Published 01.02.20, 07:35 PM
---
The Asam Sahitya Sabha reiterated its opposition to the Citizenship (Amendment) Act at its 75th biennial conference at Sualkuchi in Kamrup district, about 45km from here, on Saturday.
Sabha sources said a section of the district committee delegates could take out a "silent protest" if invitees Assam governor Jagdish Mukhi, chief minister Sarbananda Sonowal and cabinet minister Himanta Biswa Sarma attend the conference.
Girish Handique, convener of the Sabha's constitution amendment committee, said, "We will continue to oppose the Act. Sabha cannot go against the sentiments of the people of Assam. We also discussed Clause 6 of the Assam Accord. Since assessment of the suggestions made before the high-level Clause 6 committee is still on, we will wait and watch before reacting."
Several delegates of the Sabha's district committee said they would "pack their bags and go home in protest" if Mukhi, Sonowal and Sarma, who support the Act, attend the conference. Handique said the delegates have no animosity towards the trio. "Since the Sabha has adopted a resolution to oppose the Act, there is no point in inviting government representatives. It will raise questions about the Sabha's intentions," he said.
The general secretary of the reception committee for the conference, Anil Chandra Baishya, said Sonowal would attend the conference on Monday. "We are not sure about the other two invitees. Our duty is to extend due courtesy to the invitees." The reception committee is headed by Sarma while Kamrup deputy commissioner K.K. Baishya is its working president.
Sabha president post
The Sabha has decided to do away with the process of election to its president's post.
At its central executive meeting held in the morning, the state's apex literary body decided to induct its president through a nomination process from the next term. Handique said, "We will discuss the process of nomination for the Sabha president's post. This morning we took a resolution to abolish the election process." The move aims to "do away with malpractices" involved with the poll process.
Another major decision is not to create the post of adviser. "A formal circular was given to the district committees earlier to create the post of adviser through constitutional amendment. However, we opposed the move in the meeting held this morning. Outgoing president Paramananda Rajbongshi will remain a respected member of the Sabha," he added.
Rajbongshi said, "I have no intention of diluting the prestige of the president's post. Hence, there is no question of pressing the central executive to create a fresh post to accommodate me."