Abducted oil employees released in Northeast
The Ulfa (I), whose stated goal is "sovereignty" for Assam, had reportedly sought Rs 20 crore for the release of the duo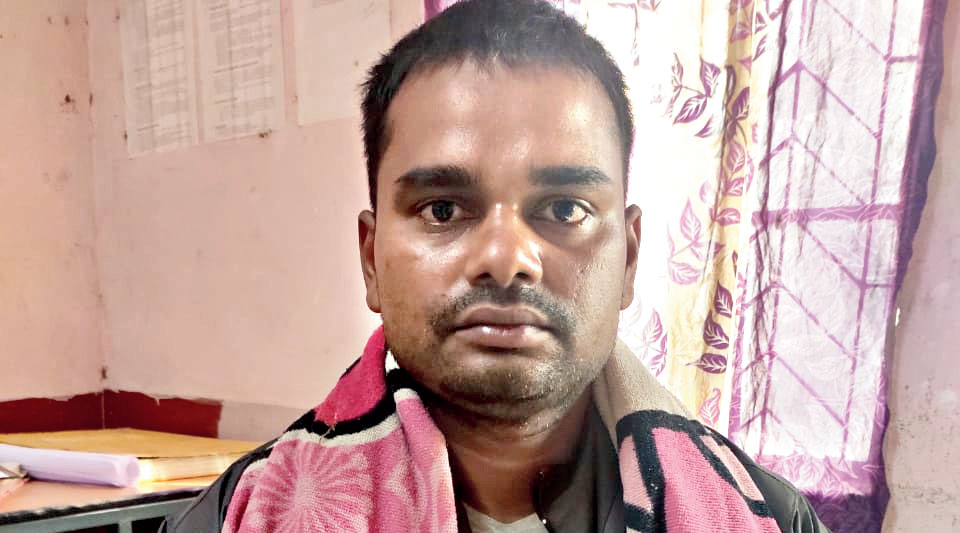 ---
|
Guwahati
|
Published 06.04.21, 12:24 AM
---
Two employees of an oil drilling company, who were abducted by rebels from Changlang district in Arunachal Pradesh on December 21 last year, have been released.
While Ulfa (Independent) released Ram Kumar, 35, in Mon district of Nagaland on Monday morning, his colleague Pranab Kumar Gogoi, 51, was set free at Nampong in Changlang district on April 1.
Lt Col Sumit K. Sharma, public relations officer (defence), based in Kohima, said in a two-paragraph statement that a patrolling team of the Mon battalion of Assam Rifles intercepted Kumar, a radio operator with the New Delhi-based Quippo Oil & Gas Infrastructure Limited, at Lungwa village along the border with Myanmar.
Like Kumar, Gogoi, a drilling superintendent with Quippo, too was intercepted by the Jairampur battalion of the Assam Rifles.
Both the employees were kidnapped by a joint group of suspected Ulfa (I) and NSCN (K) rebels on December 21 from Diyun in Changlang, one of the remotest and underdeveloped districts of Arunachal Pradesh bordering Myanmar and Assam.
Gogoi had told reporters that the two were kept together till they were separated on March four, after they were promised that they would be released through different routes.
Kumar, who hails from Khagaria district of Bihar, was handed over to Arunachal Pradesh police at Tizit, about 50 minutes drive from Lungwa.
Charaideo police in Assam took Kumar into their custody around noon. "He is absolutely fine but a bit tired. He is in our 'safe keep' and it will be his call if he wants to return to Changlang or to home. I have already informed the Khagaria deputy commissioner," Charaideo superintendent of police S. Mishra told The Telegraph.
The Ulfa (I), whose stated goal is "sovereignty" for Assam, had reportedly sought Rs 20 crore for the release of the duo.
The outfit had on January 12 also warned that Kumar may face harm if the company failed to pay the amount for "exploiting" the natural resources of Assam and the Northeast.
Quippo has its corporate office in Gurgaon and has been engaged by Oil India Limited for drilling activities in the Kharsang area of Changlang district.
Additional reporting from PTI