330 foreigners held in Mizoram
Three Bangladeshi nationals among held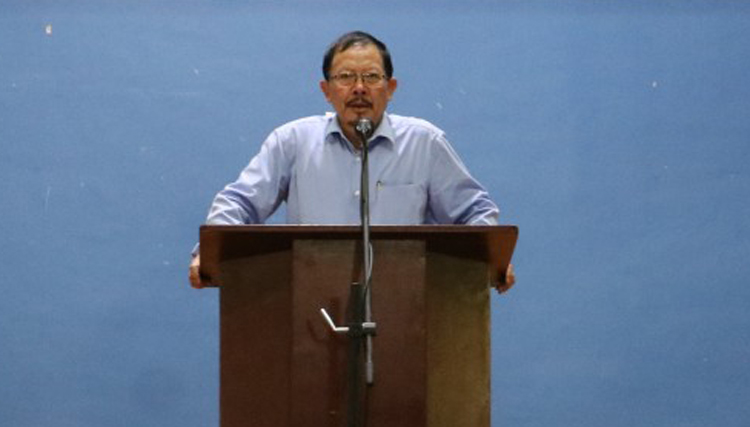 ---
|
Aizawl
|
Published 24.02.20, 06:58 PM
---
At least 330 foreigners, including three Bangladeshi nationals, have been arrested for illegally entering Mizoram between 2018 and January 2020, state home minister Lalchamliana told the Assembly on Monday.
Of the 330 foreigners, 274 were deported to their respective countries while 56 were detained by the state government for legal proceeding, Lalchamliana said.
He said two Bangladeshi nationals were arrested in Lunglei district and one in Mamit district between 2018 and January 2020 and deported to their country.
Mizoram shares 510km unfenced international border with Myanmar and 318km with Bangladesh.
Between April and July last year, at least 20 Rohingya women and girls, suspected to be victims of human trafficking, were arrested by police from three separate locations in Mizoram.
The Rohingya told the police that they were from Kutupalong refugee camp in Bangladesh's Sabulara and were abducted while going to the market.
The police also rescued eight Rohingya girls from Dungtlang village in Champhai district on the Mizoram-Myanmar border on June 17 last year.
On July 4 last year, two Rohingya women and two girls, were arrested by the police in Aizawl while being transported to Myanmar.
The police also rescued 23 Nepali girls, suspected to be victims of human trafficking, in April. They were handed over to the Nepal government.
Replying to a query from Opposition Zo People's Movement leader Lalduhoma, the home minister said special task force committees — both at the district level and the sub-divisional level — have been formed in the three border districts of Lunglei, Mamit and Lawngtlai along the India-Bangladesh border.
He said the committees were set up in accordance with the Centre's directive to detect and deport illegal migrants from Bangladesh from the state.
He said the task of detection and deportation of foreigners in other districts, barring the three districts bordering Bangladesh, was assigned to the police.
He said the government has been making efforts to ensure that tourists coming from abroad do not outstay their visas in the state.