cook
This crunchy 'Chingri' is perfect to go with the evening 'Chaa'
Okay, brb, have to make this now!
Published 15.07.23, 09:10 AM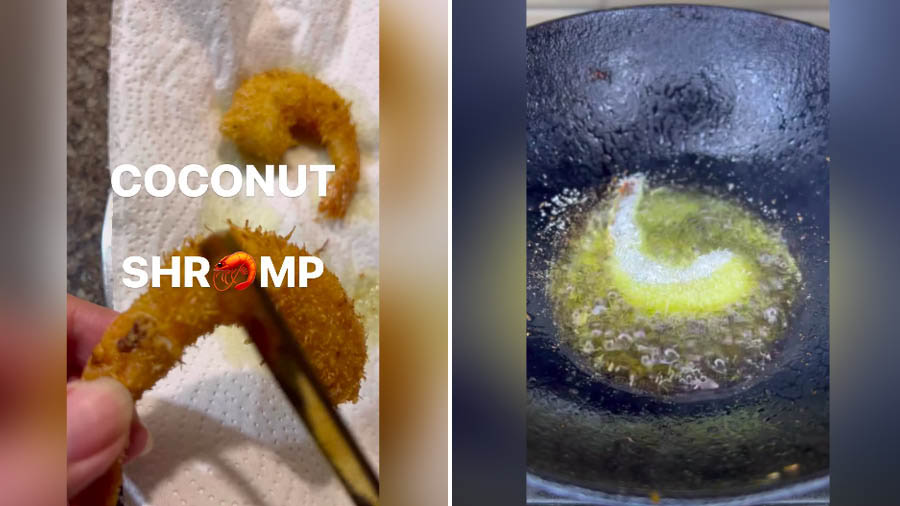 Image courtesy: @soharuco/Instagram
Don't keep that narkel chingri (shrimps/prawn in coconut gravy) aside. Add this recipe, by Instagrammer @soharuco, of narkel chingri in bhaja (fried) form to your personal cookbook. This crunchy delight marries well with the evening tea, with dal-chawal (dal and rice) or with that much earned drink you are inching towards pouring after a super long week. The twist in this recipe is panko breadcrumbs replaced by grated coconut, and we can well imagine how delicious it tastes. The process is super simple and involves mixing a few dry ingredients, coating in egg and grated coconut and frying until golden brown. Do try!
— Pooja Mitra
Want to get featured in the Try This Today section of My Kolkata? Mail us at trythistoday@tt-mykolkata.com