Artisanal Breads
In pictures: Kolkata bakeries making loaves to love
From focaccias to foot-long baguettes, here are some top city bakeries for small-batch, artisanal breads
By
Lygeia Gomes
| Published 17.03.22, 07:35 PM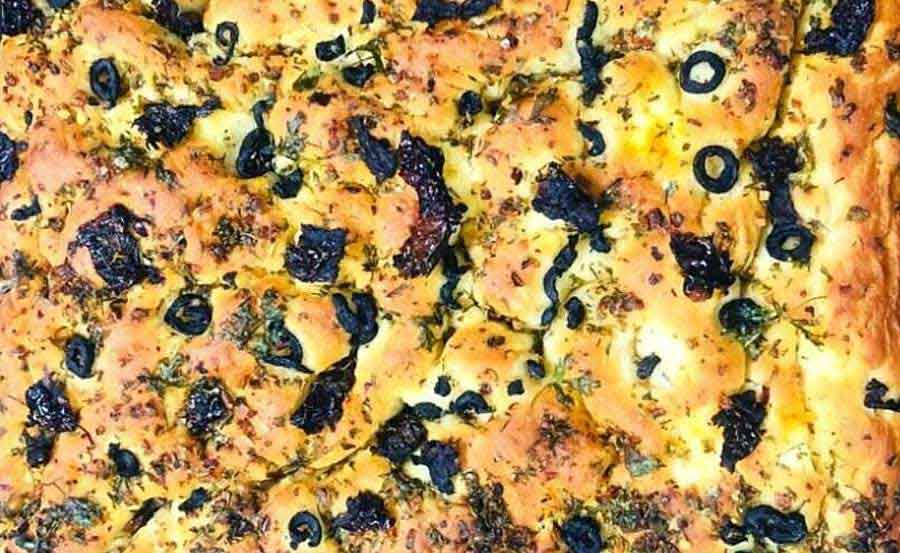 SALDANHA BAKERY: Saldanha's, the 100-year-old bakery just off Rafi Ahmed Kidwai Road, expanded their bread menu during the 2020 lockdown. Their Tomato Bread and Garlic Bread sell out as fast as their Walnut Cakes, but the real show-stopper on their bread menu is the Italian focaccia. Packed with herbs (oregano, basil, thyme and parsley) and a stuffing of olives and cherry tomatoes, the bread has a spicy flavour and is oh-so-Instagram-worthy! Savour it as a standalone snack or pair it with an Italian spread. Above, a focaccia from the bakery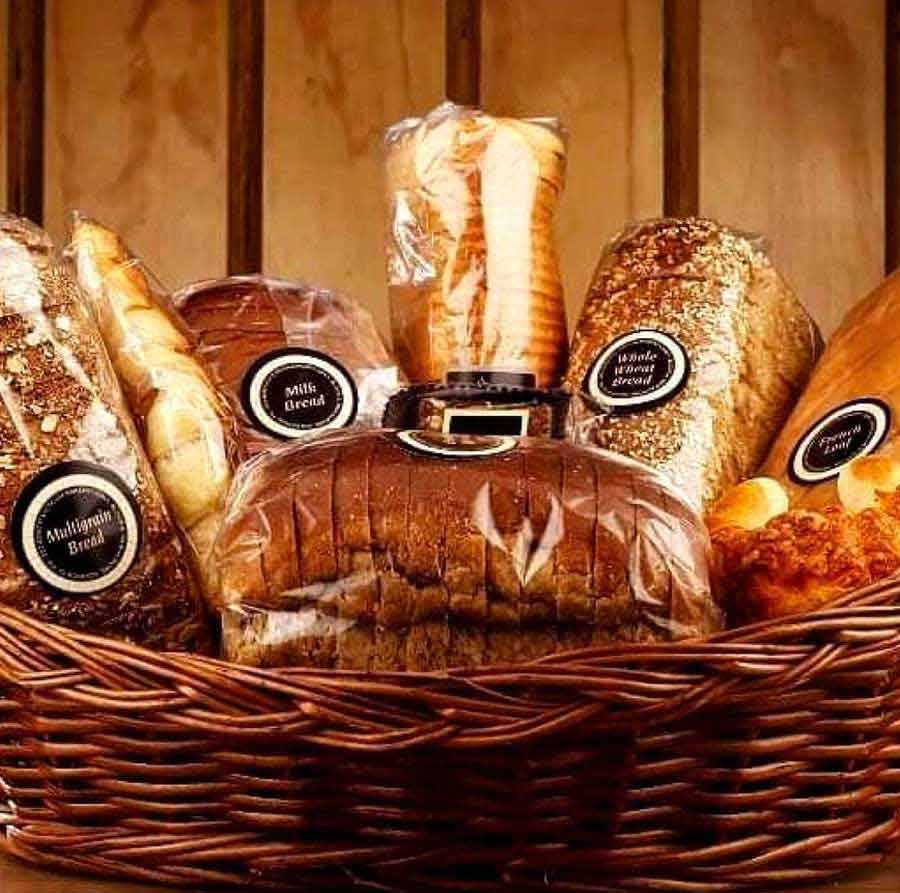 COCOA BAKERY: The whole wheat loaf is arguably one of the most common household breads and Cocoa Bakery makes a steller loaf that has fewer calories and scores big on health. Cocoa Bakery's whole wheat loaves are made with zero flour and have a low glycemic value, perfect for an everyday breakfast option. Toast and eat it for breakfast with some strawberry jam and cream cheese, or enjoy it at dinner with a side of spaghetti or a succulent roast chicken. They also have a number of contemporary dips to go along with their loaves. Spice it up with cheese, garlic, pesto or a heavenly sundried tomato pick.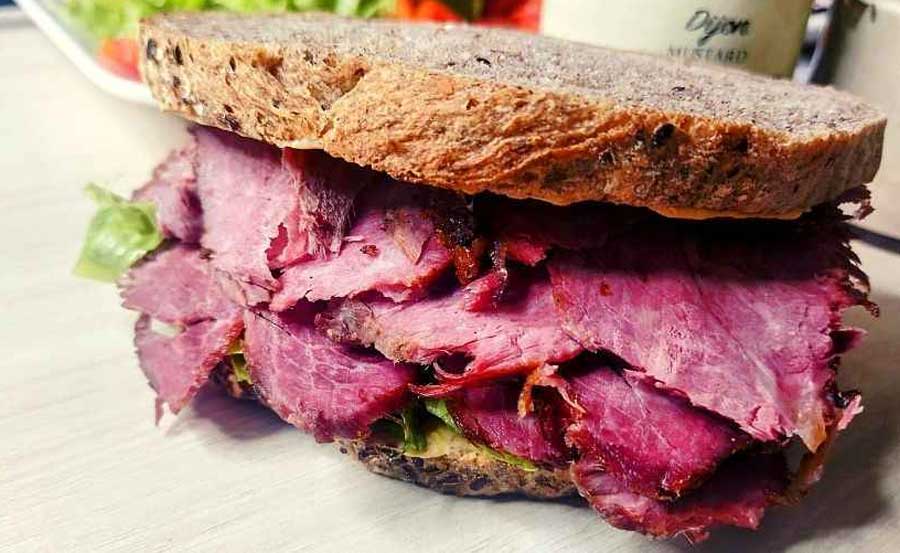 CALCUTTA DELI: Calcutta Deli offers a wide range of bread to match their reliable cold-cuts. Choose between brioche, French baguettes, cornbread, French milk bread or rye (above) – there's a bread for every day of the week. This deli claims to make the most authentic rye bread in the city. It is high in fibre, low in sugar content and caters to diabetic bread-lovers. The loaf is flavoured with caraway and flax seeds and can be customised as per preference. Chia seeds, sunflower seeds and various types of nuts are the go-to toppings that make this loaf a must-try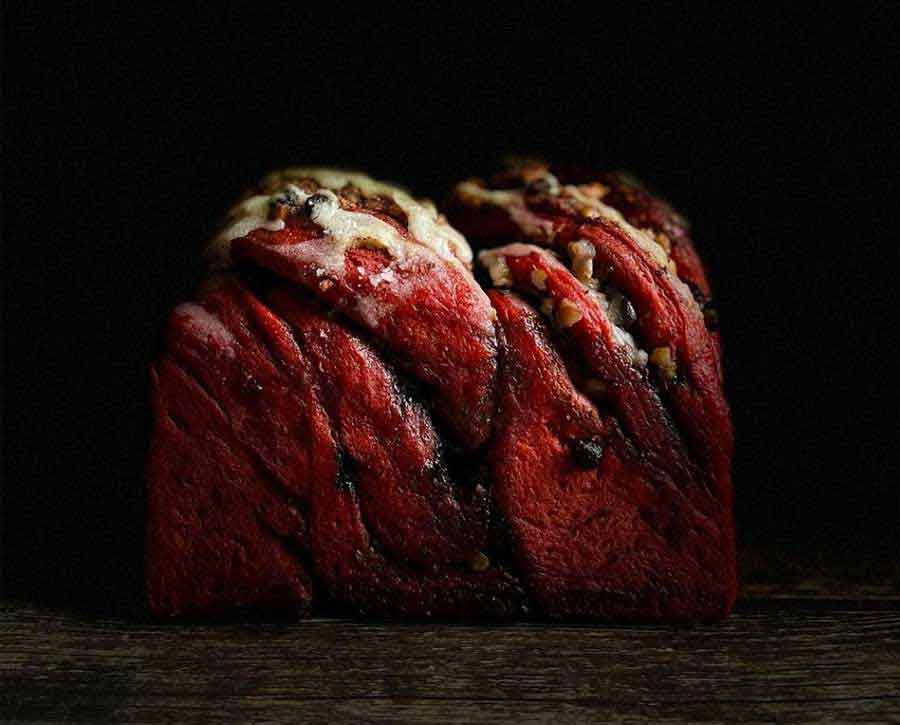 WILD YEAST STORIES: Wild Yeast Stories' bread menu has some intriguing picks. There's Sweet Potato and Red Lentil, Roasted Red Pepper with Olives and Feta, Extra Tangy San Francisco and more… We love their 'spiced menu', especially their Red Velvet Bread (above), which infuses a traditional babka with the rich flavours of a red velvet cake. The loaf is topped with dark and white chocolate, hazelnuts, and cinnamon – making it the perfect comfort food for a gloomy day! Their 'spiced menu' also features a Cinnamon Star Bread inspired by the good ol' cinnamon roll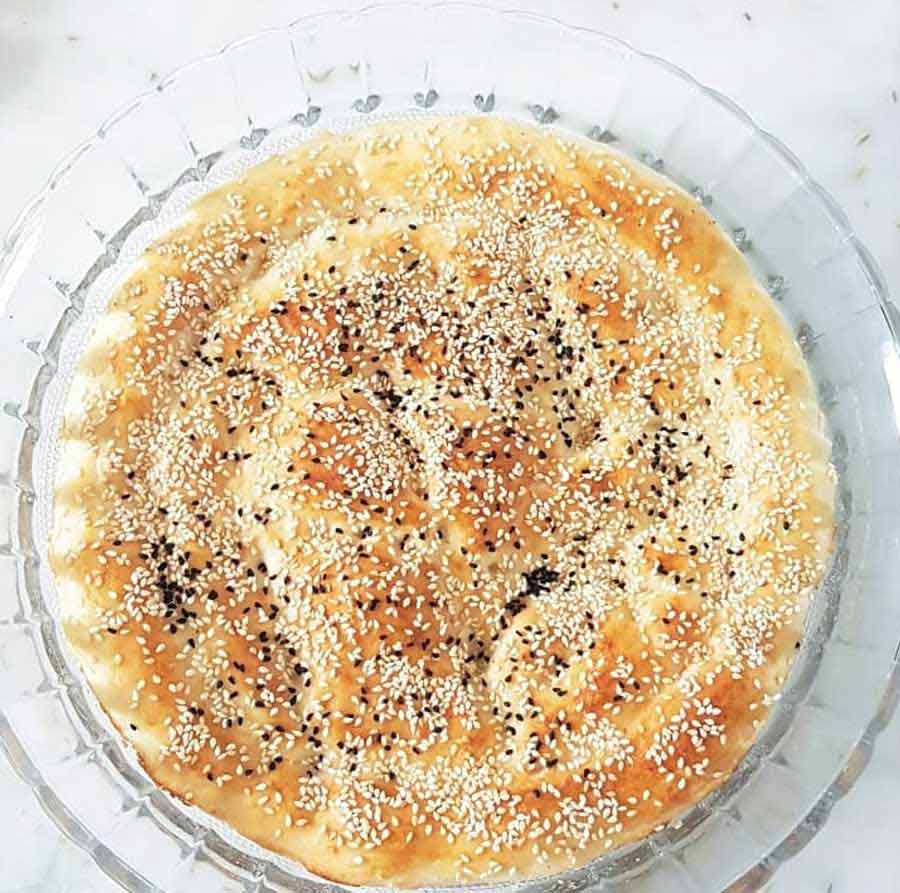 BREAD HOUSE: Bread House began its journey in January 2021 with a mission to introduce Kolkatans to breads from all over the world. A pop pick from this home bakery is their Turkish Pide Bread (above), which comes in a classic variant and two sinful stuffed loaves. The stuffed loaves are filled with a medley of spinach and three cheeses (feta, cheddar and mozzarella) or a chicken/mutton filling with crunchy veggies. Each loaf is seasoned with roasted sesame seeds and black seeds, adding a hint of zing to the concoction.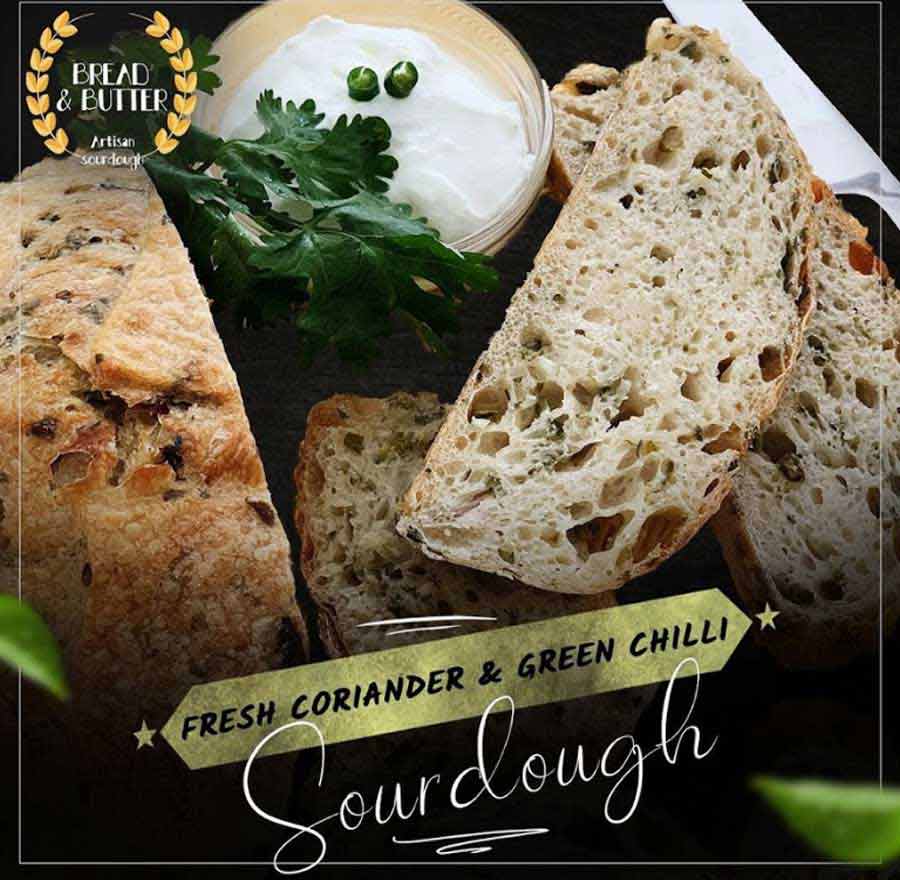 BREAD AND BUTTER BY MANJARI ALMAL: Bread and Butter by Manjari Almal specialises in artisanal sourdoughs and has a vast menu with over 40 unique flavours, ranging from Italian bread with basil and oregano to spiced Mediterranean bread. Almal's fresh coriander and chilli sourdough is an interesting item on her menu – incorporating Bengal's favourite flavours. The freshness of the coriander and spice of the chilli work well together and accentuate every meal. The whole wheat sourdough pizza base and the gluten-free sourdough pizza base are also healthy (and delicious) options to try out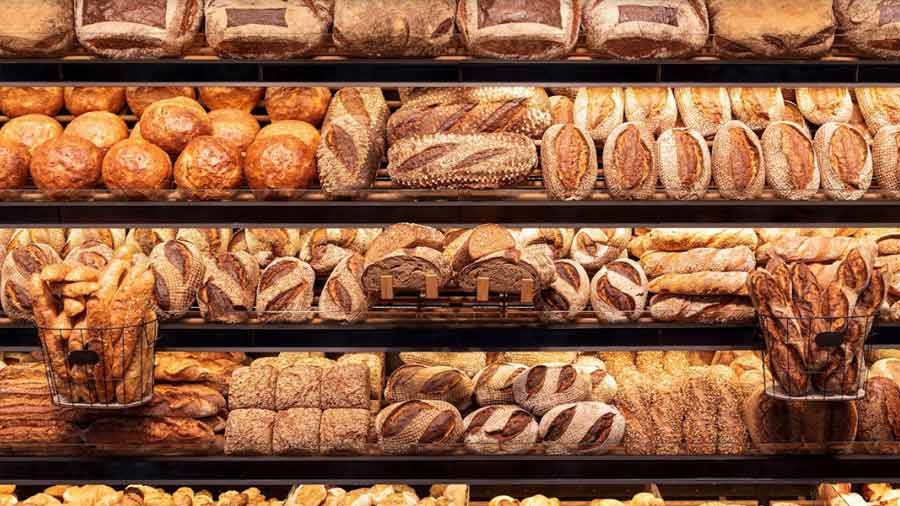 Bread for greatness
Shutterstock