Durga Puja
First look at top pujas of north Kolkata
Tiny bylanes and alleys are playing host to some of the city's most beautiful pandals
By
Vedant Karia
| Published 09.10.21, 07:00 PM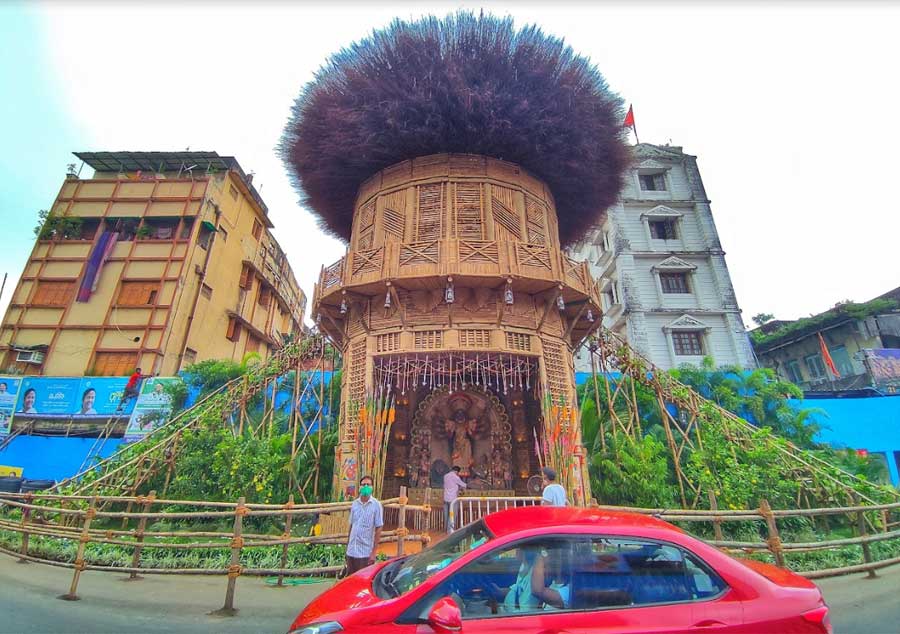 Manicktala Chaltabagan Lohapatty Durga Puja has managed to recreate tribal life that is deeply rooted in nature in the middle of the city's bustle. The pandal is surrounded by green cover with the top shaped like a bird's nest. The protima is decorated with bamboo and taalpata, as is the rest of the pandal, for authenticity.
Amit Datta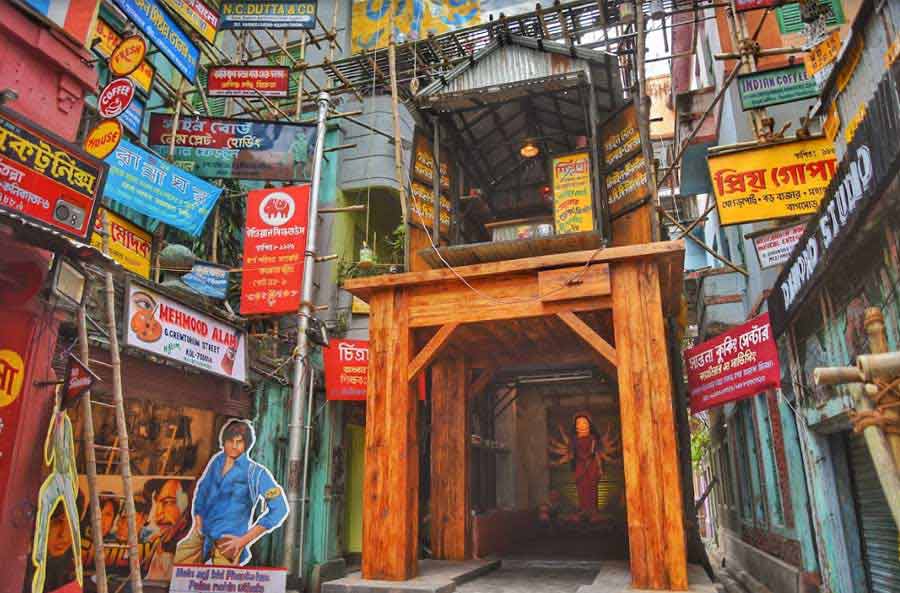 Nalin Sarkar Street Sarbojanin Durgotsab reminds devotees of the magic that a paintbrush can create. The pandal employed artists who have lost work after the advent of digital art and re-created a version of Mehboob Studio, complete with some iconic movie posters like those of Deewar and Sholay.
Amit Datta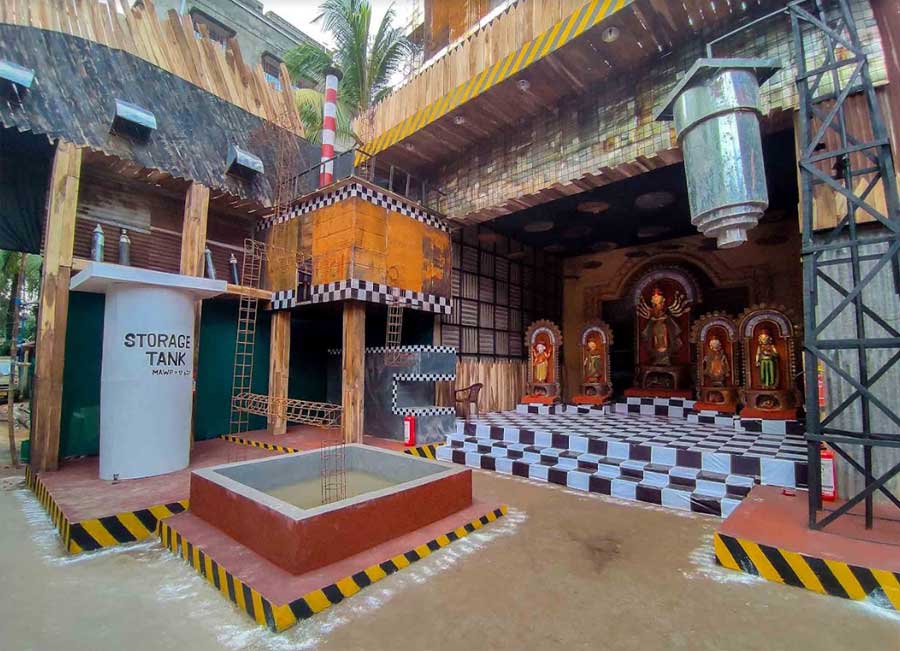 Telengabagan has tried to remind people of the Covid second wave's toll while instilling hope for the future. The pandal is structured like an oxygen plant. The idols do not carry any weapon to spread a message of peace.
Amit Datta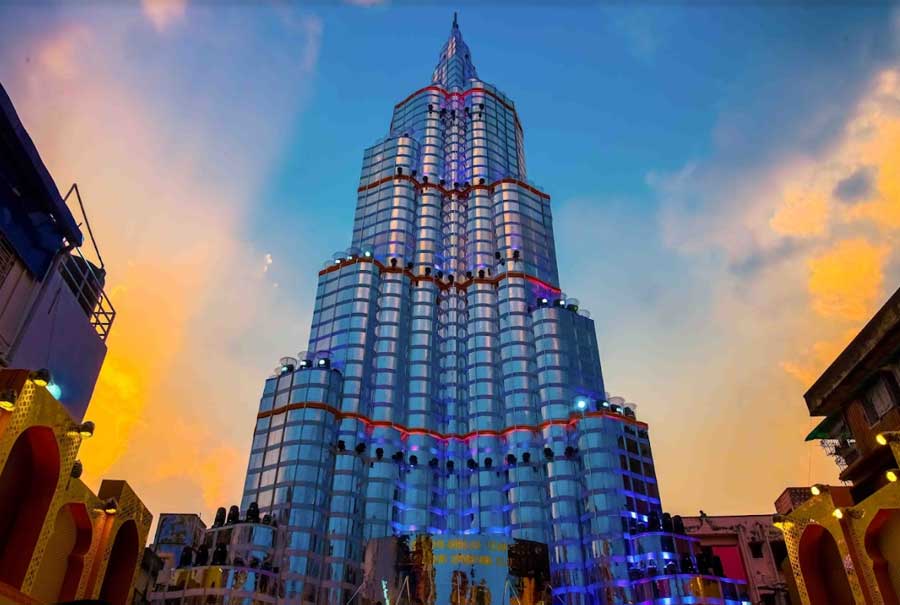 Sreebhumi Sporting Club has outdone itself yet again with a pandal that is a fitting replica of Burj Khalifa, the tallest tower in the world. The attention to detail is impressive, with the pandal managing to get even the iconic lighting of the skyscraper right. In addition, 45kg of gold has been used on the protima.
Amit Datta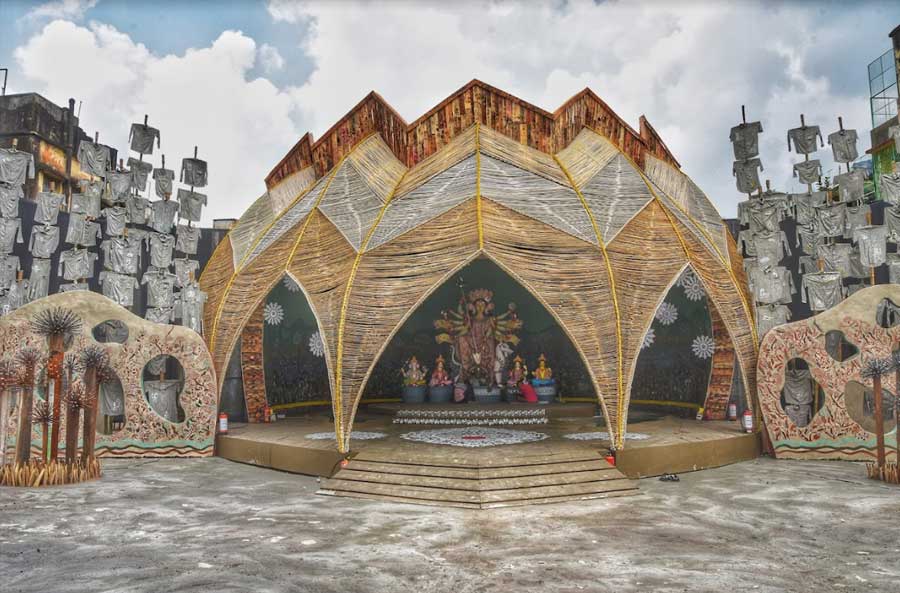 A surprise greeted pandal hoppers at Kashi Bose Lane Durga Puja, which has focussed on the imbalance in life, instead of symmetry. The pandal has a pointed polygon at the top, instead of a traditional curved dome. The pandal also has shirts with illustrations depicting lives lost in the pandemic.
Amit Datta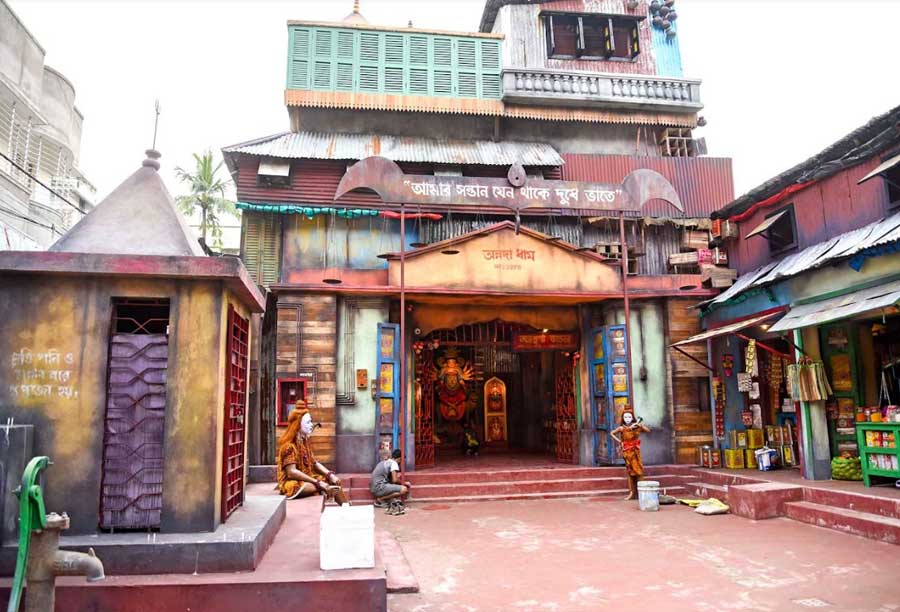 Dumdum Park Tarun Sangha has dedicated its pandal to local grocery shops that helped people through multiple lockdowns, when the chain stores and shopping malls were shut. Apart from recreating a mudir dokan, the Puja has used jars from local shops for decoration. Ma Durga has been depicted as Annapurna.
Amit Datta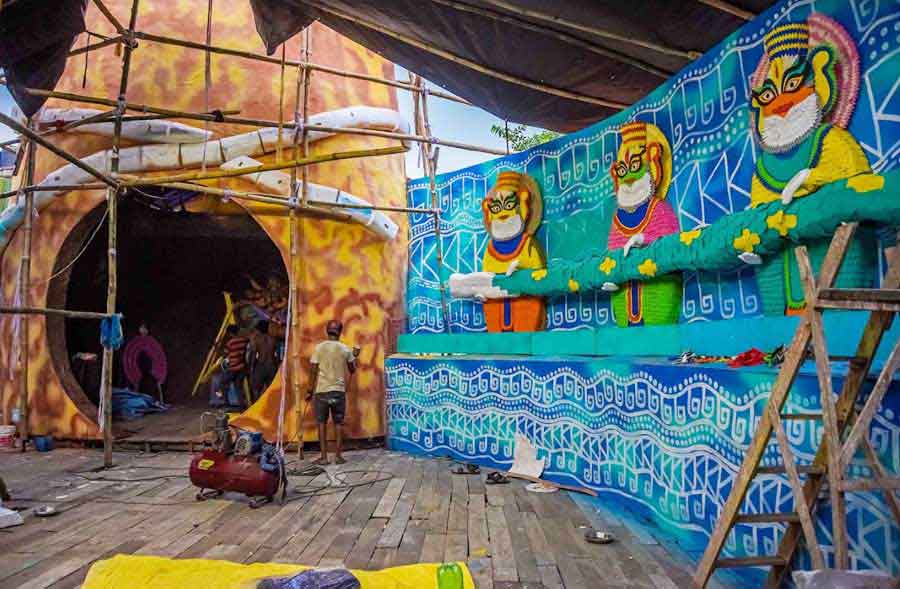 Dumdum Park Yubak Brinda has picked samudra manthan, when the devatas and asuras set aside their rivalry to churn the ocean for amrita, as their theme. The puja draws a parallel with how in the pandemic people are enduring hardships and striving to attain their version of amrit: normal life. The pandal uses illustrations with a distinct south-Indian influence to depict gods and demons.
Amit Datta