"I was just beginning my Master's when my friend jokingly asked me if I would marry his brother. And I did!"  — How love unfolded in the '80s.
"A sudden conversation on Facebook led to this typical Kolkata love story" — How love unfolded in the early '00s.
"Love today is a stretch of meet-cutes and Bumble dates that almost never pans into something real. But if you're lucky enough, it might just." —  How love unfolds today.
Love in Kolkata has evolved over the years but even today, romance in the city retains an old-world charm at its core. Prem kora, a term anyone who has lived and loved as a Kolkatan knows, still comprises romantic walks in a park, flicking through the pages of your favourite books in College Street, boat rides from Prinsep Ghat or a tram ride from Esplanade.
On the occasion of Valentine's Day, we trace how old-world romance still runs deep even though relationships have moved with the tides of change. My Kolkata spoke to love-birds from different generations about how their love unfolded in the city.
A love story in Kolkata of the '80s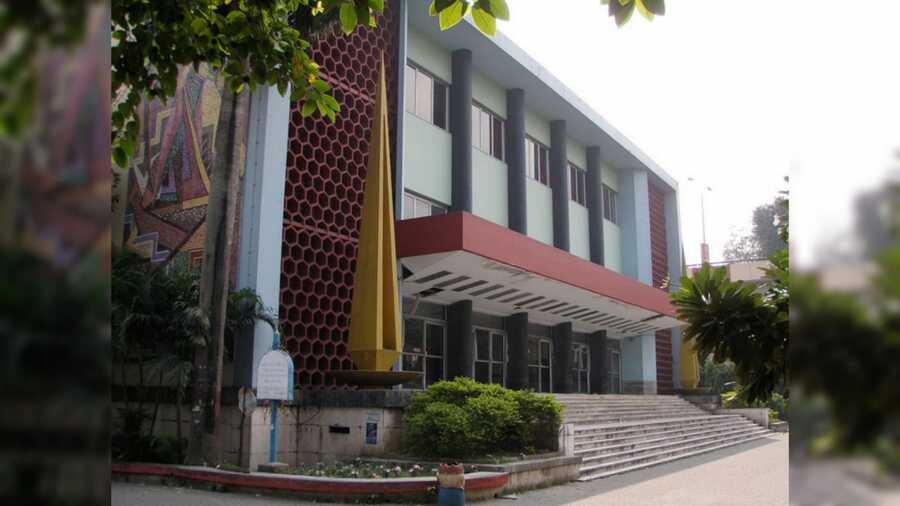 TT Archives
61-year-old Papia Banerjee, a resident of Selimpur,  shares a tale as old as time and familiar to everyone whose first love lived in the same para. 
"I first met him [husband Amitabha Banerjee] when I was in high school and he was doing his graduation in Kolkata living with the family of his cousin brother, who was my friend," she said.
Young love began when they met on Holi. There were no dates for the fear of getting caught, but he would walk her back from tuition classes sometimes or they would chat nearby for a little while. On completing his bachelor's, he came to her house and declared his love. "My mother shut the whole thing down saying we were too young and we lost touch after that because he went back to Jamshedpur," she said. 
"I was just beginning my Master's when my friend (his cousin) jokingly asked if I would marry his brother. That's when we got back in touch again!" The couple enjoyed theatre and cultural activities, so whenever he came to Kolkata, they would watch plays and performances together at Mahajati Sadan. "At that time, Rabindra Jayanti was a month-long affair at Rabindra Sadan. One fond memory is us watching plays at the annual function at the Academy of Fine Arts. Another memory close to my heart is watching the performances of travelling jatra troupes that would perform at the large ground near Dum Dum's Clive House." 
Papia and Amitabha Banerjee got married in 1987 — he had a job and she'd finished her Master's, so her mother agreed — and were married for 30 years before he passed. 
A breakfast date at Nahoum's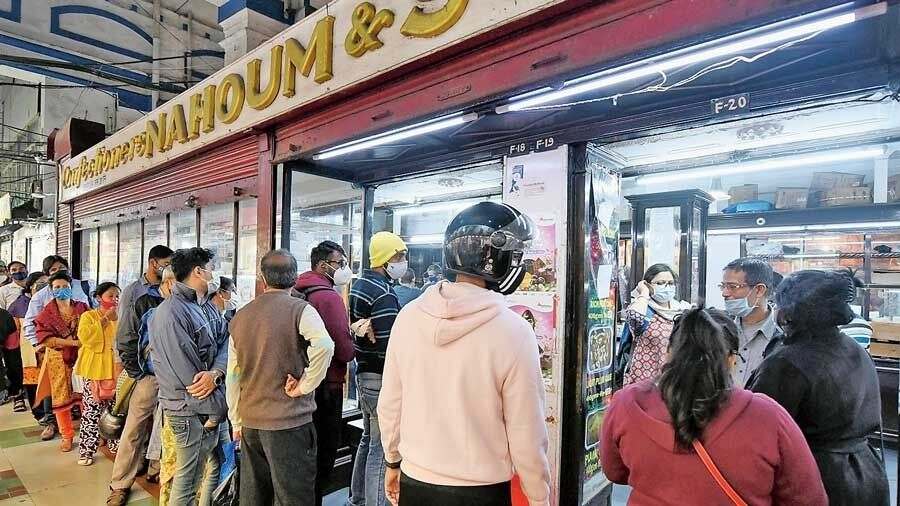 Karo Kumar
The love story of another couple (who declined to be named), both 45, began in the '90s with a rickety rickshaw ride to the heart of Kolkata — New Market — and triangle samosas at Nahoum and Sons.
"We've been married for over 25 years now and have had a storm of romantic experiences over the years. But nothing beats our first date. He took me to New Market with the promise of a 'unique samosa'. We had to visit Nahoum's around 11am or they'd run out of the delicacy. One rickshaw ride and multiple detours later, we arrived at Nahoum's. It was a simple date, wrapped in the old-world charm of 'Calcutta'," said the lady.
Sneaky tram rides and taxi conversations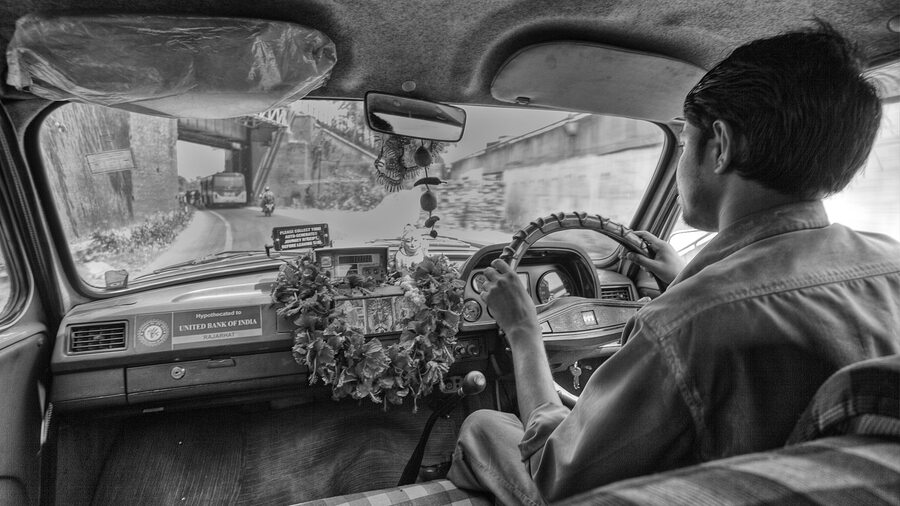 Flickr
"It was impossible for us to just sit back, relax and have a chat," says a 41-year-old gentleman from Santoshpur, who took his date on rides in a holud taxi so they could spend time together.
People were not as accepting of young lovers back then. In fact, he believes that older people in Kolkata today are more forgiving than accepting. He paid through his nose and ran up a taxi bill to simply have a conversation with his partner without interfering family or acquaintances ruining it.
"We were compelled to take the most inconvenient tram routes, so we wouldn't run into someone we knew. But it was still worth it. In those moments, it was just us and our love," he said.
The art-lovers' Kolkata love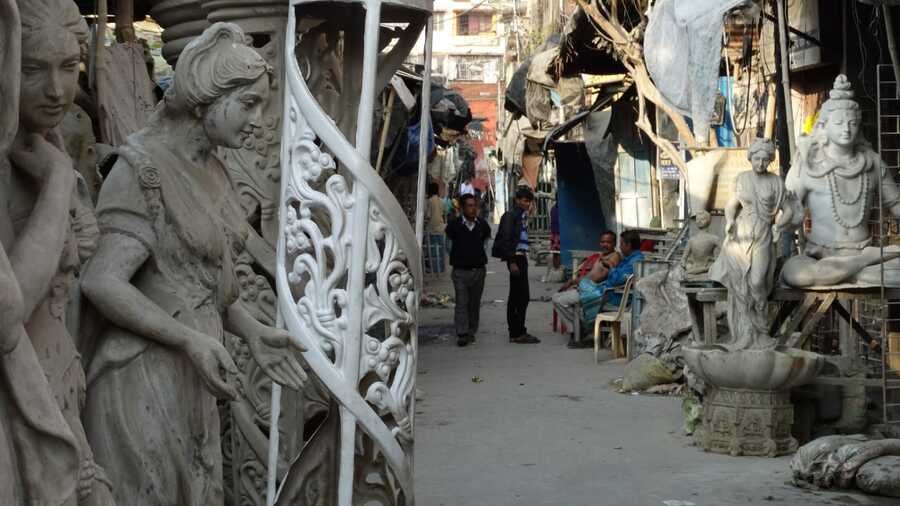 Wikimedia Commons
"We fit perfectly in each other's lives and Kolkata helped us find that out," says 32-year-old Pooja, when talking about her and her husband Arnab's deep love for Kolkata. Exploring the city and their love for arts as a couple helped them understand how their individual nuances fit together. 
"He was a senior in college, but we didn't cross paths till years later, when a Facebook conversation led to an incredible love story. Our first date was a visit to Kumartuli to learn more about idol making and sculpting, and many of our dates have been of a similar nature. Long strolls in the Esplanade area, walks through the lanes of north Kolkata, exploring hidden gems in the city, spontaneous visits to the museum and ferry rides on the Ganga were favourites,' Pooja said.
In the same city, a second chance at love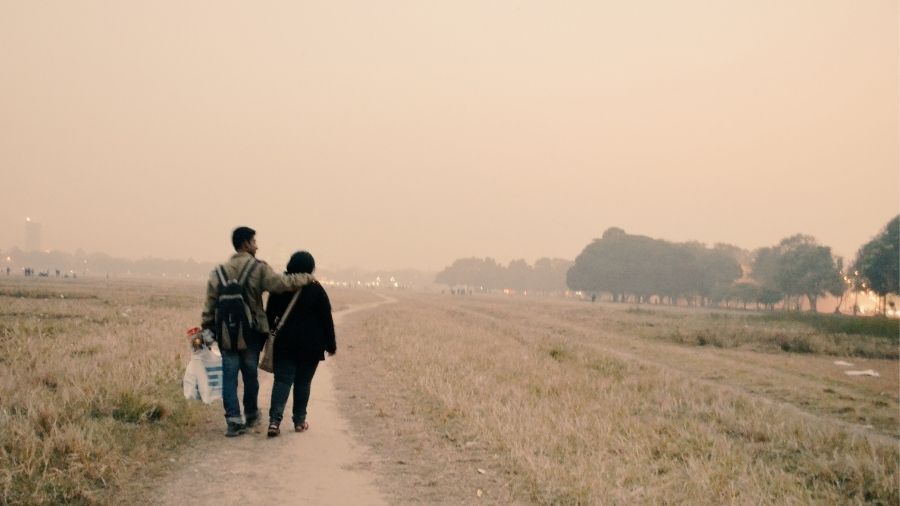 Courtesy Rumela Basu
Rumela and Sohham, a couple of 30-year-olds — one who's not quite ready to bid the good ol' 29 adieu and one with the zest of a 21-year-old, share their "rather filmy" love story. 
"My first love blossomed in the winters of Kolkata with long taxi rides, walking hand-in hand along the tram tracks on the Maidan, and street shopping at Gariahat while dragging a half-amused half-disgruntled boyfriend around," said Rumela. 
They began dating as college students after she moved to Mumbai, but were friends long before that. It did not work out the first time but fast forward 10 years and they're back together in the same city. What began during a holiday with friends in early 2020 was cemented amidst lockdowns and a pandemic in Kolkata. 
"I'd moved here to help my parents settle in and he came home from his job in Ethiopia when the lockdown began. While a large part of our courtship this time was spent with cha and conversation at our homes, we've explored the city together again. We've both been away for a while and finding new places to visit together, especially to eat, has become something we cherish," said Rumela.
Kolkata's Gen-Z college romantics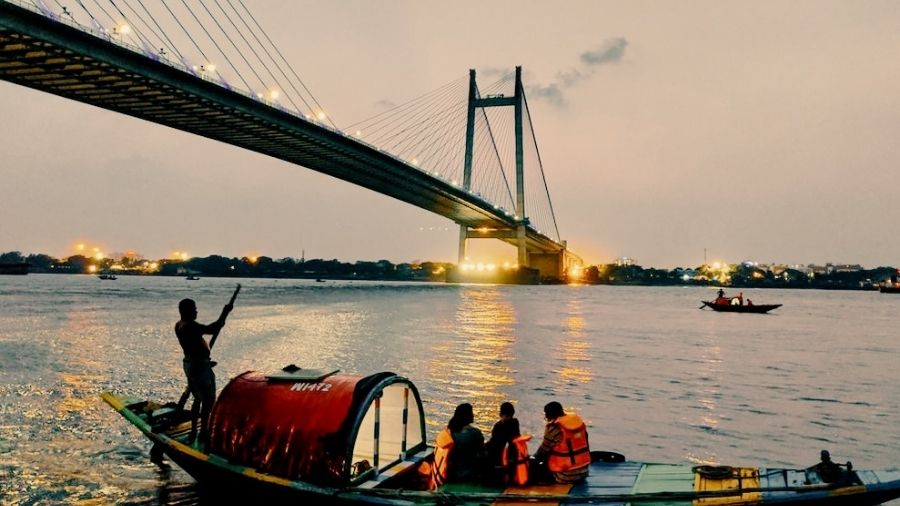 Unsplash
This is a classic case of a college romance — these 25-year-olds (who did not want to be named) met as college students in St Xavier's, became fast friends and fell hopelessly in love over wry humour and dainty smiles.
"We've been dating for close to seven years now, which is quite unheard for our generation. Over the years we've had memorable dates but this one 'odd' date comes to mind. We went window shopping at Park Street, stepping into every store only to look around. We then walked to Golden Dragon for some Chinese food. We then decided to take a stroll to the famous sugarcane juice seller who sits near Sudder Street for a refreshing drink. A date as good as that had to end on a high note, so we went to Prinsep Ghat to watch the sunset while sipping on some cha," said the young man.
They still visit the sugarcane juice seller whenever they can.  
Swipe right for love in Kolkata now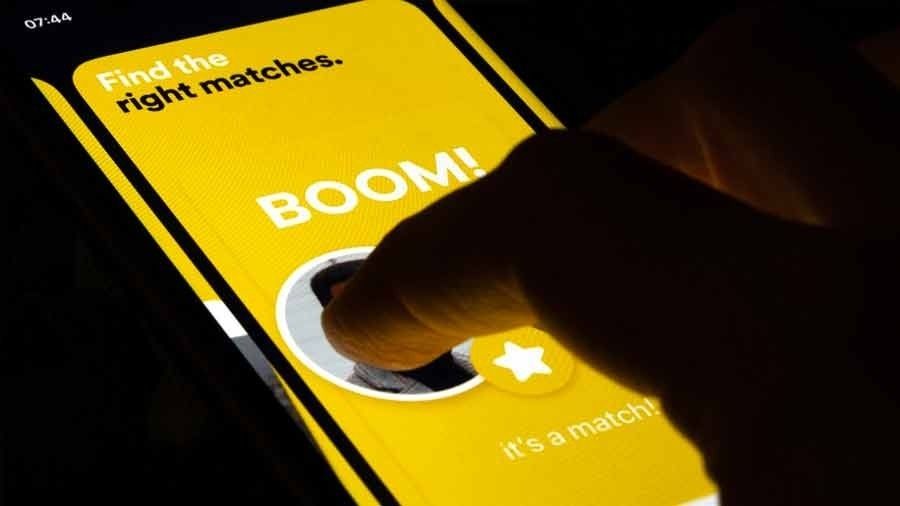 Getty Images
This 23-year-old romantic swipes right in a quest for companionship more than love. He cherishes the smallest gestures — a Dairy Milk chocolate on a trying day, kaju-katli Swiggy-genied from his favourite parar dokan on Diwali or binge-watching Bojack Horseman together.
"Love today is a stretch of meet-cutes and Bumble dates that almost never pans into something more. But if you're lucky enough, it might just," he said. 
One of his rather special dates, with someone he met on a dating app, involved a quintessential 'Calcutta' and Kolkata date spot. "I picked her up early in the morning and we went to Rabindra Sarovar to watch the sunrise. We took a walk and went to Bhupendra Mansion for the crispy vadas and unbeatable chutney. I found out then that she'd never been to St Paul's Cathedral. So, we made an impromptu plan to visit it. We explored the architecture and sculptures in awe, and held hands while gazing at the beautiful roof," said the young romantic.