Be it love notes to each other like Nusrat-Yash, or stressing on the importance of self love like Swastika, or cuddling fur babies like Sreenanda – Cupid is having a field day on the Insta handles of these popular Tollywood stars and we are busy taking notes…
Nusrat Jahan & Yash Dasgupta
New parents Nusrat Jahan and Yash Dasgupta took to Instagram to share their #throwbacktogoodtimes reels, giving fans glimpses from their trips, where they are seen having a gala time together!
Sohini Sarkar & Ranojoy Bishnu
It's all about spending some quality time together for Sohini and Ranojoy, as the Mandar actress shared moments from their "roopkotha."
Bony Ghosh & Koushani Mukherjee
Yet to pick up the gift for your special someone? Take a cue from Koushani.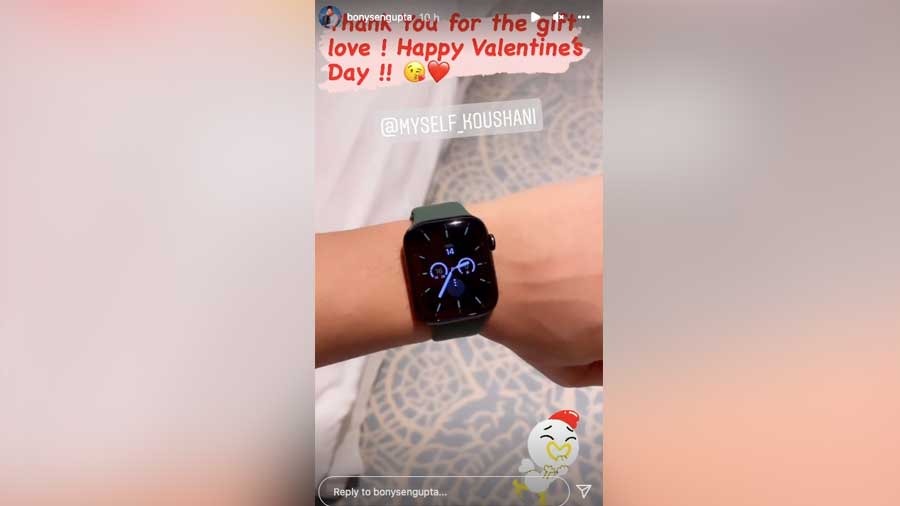 @bonysengupta/Instagram
Arjun Chakrabarty & Sreeja Sen
The Avijatrik actor's V-day video for his wife Sreeja Sen has oh-so-adorable moments from their dates and their wedding, leaving Netizens gushing about the duo.
Gaurav Chakrabarty & Riddhima Ghosh
The couple shared a sneak-peak from their recent beach vacay at Pondicherry, having a "Kho gaye hum kahan" moment.
Sreelekha Mitra
This Valentine's Day came bearing gifts from "an anonymous lover" for Sreelekha, piquing our curiosity. Hmm, mystery!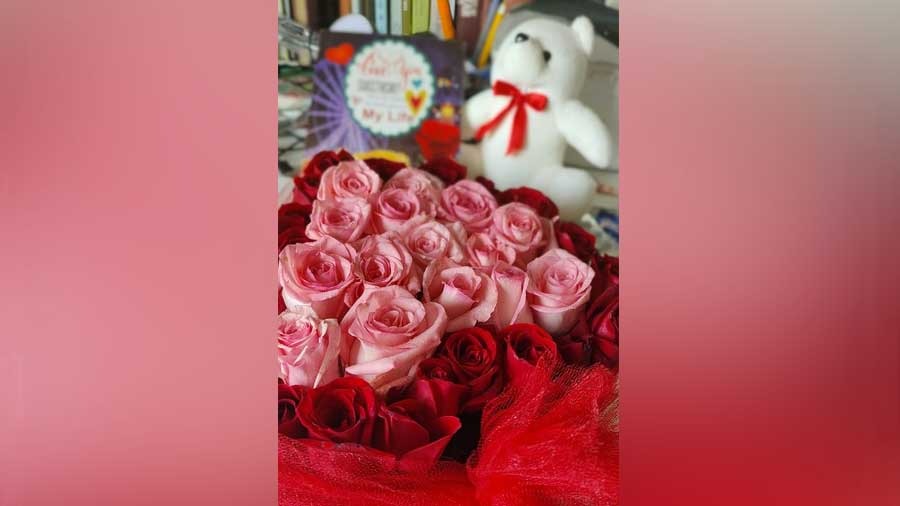 @sreelekhamitraofficial/Instagram
Devlina Kumar
It was a solo car ride for Gourab Chatterjee's significant other, Devlina Kumar, as the latter hummed the current love anthem of the season - Badhone bandhibo from Jisshu Sengupta and Solanki Roy starrer Baba Baby O.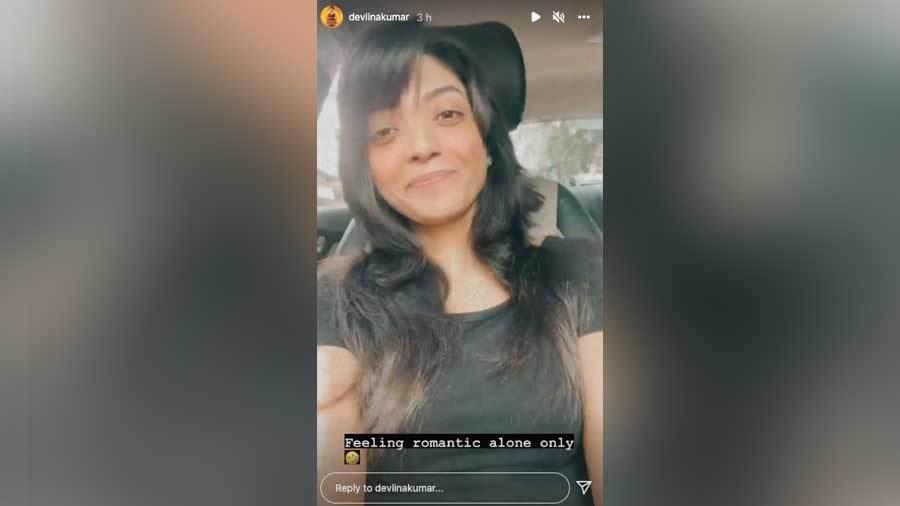 @devlinakumar/Instagram
Swastika Mukherjee
Swastika Mukherjee's inspirational note to self and all the " iron clad women out there" reiterates the importance of self love in Tolly style, and we can't agree more!
Sreenanda Shankar
Dancer-actor and fur baby mom Sreenanda Shankar spending some cuddle time with the little ones is paw-dorable!
Bonus: Mouni Roy & Suraj Nambiar
Newlywed and currently honeymooning, Mouni Roy's "Err'yday is sooooo freaking fun with you" V-day wish for Suraj Nambiar has our hearts fluttering.