Picks of the Day
Ritabhari toils with a towel, Swastika's lit evening with Shweta Tripathi...
A quick look at the day that was for Kolkata
By
My Kolkata Web Desk
| Published 26.05.22, 08:06 PM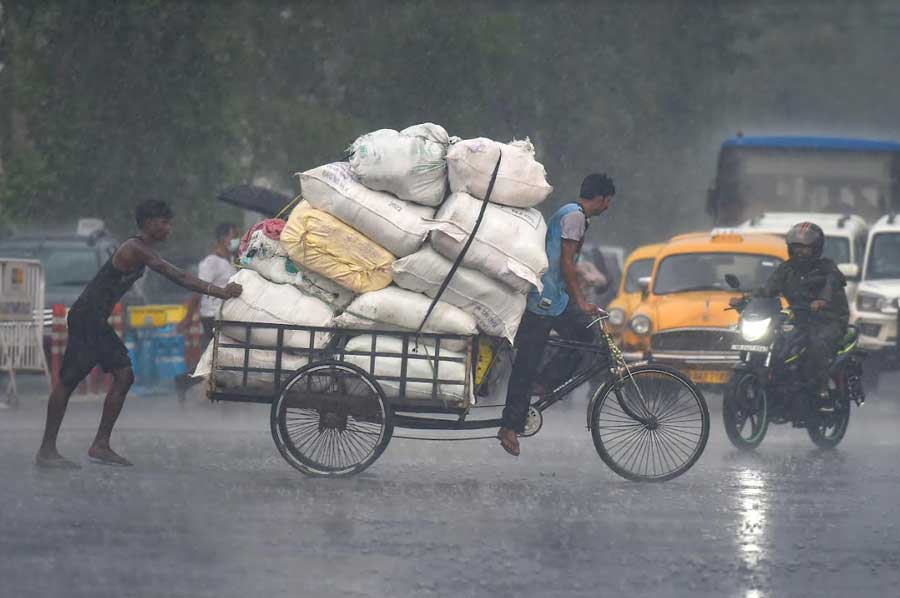 Porters carry goods on a van-rickshaw during an afternoon shower on Thursday
PTI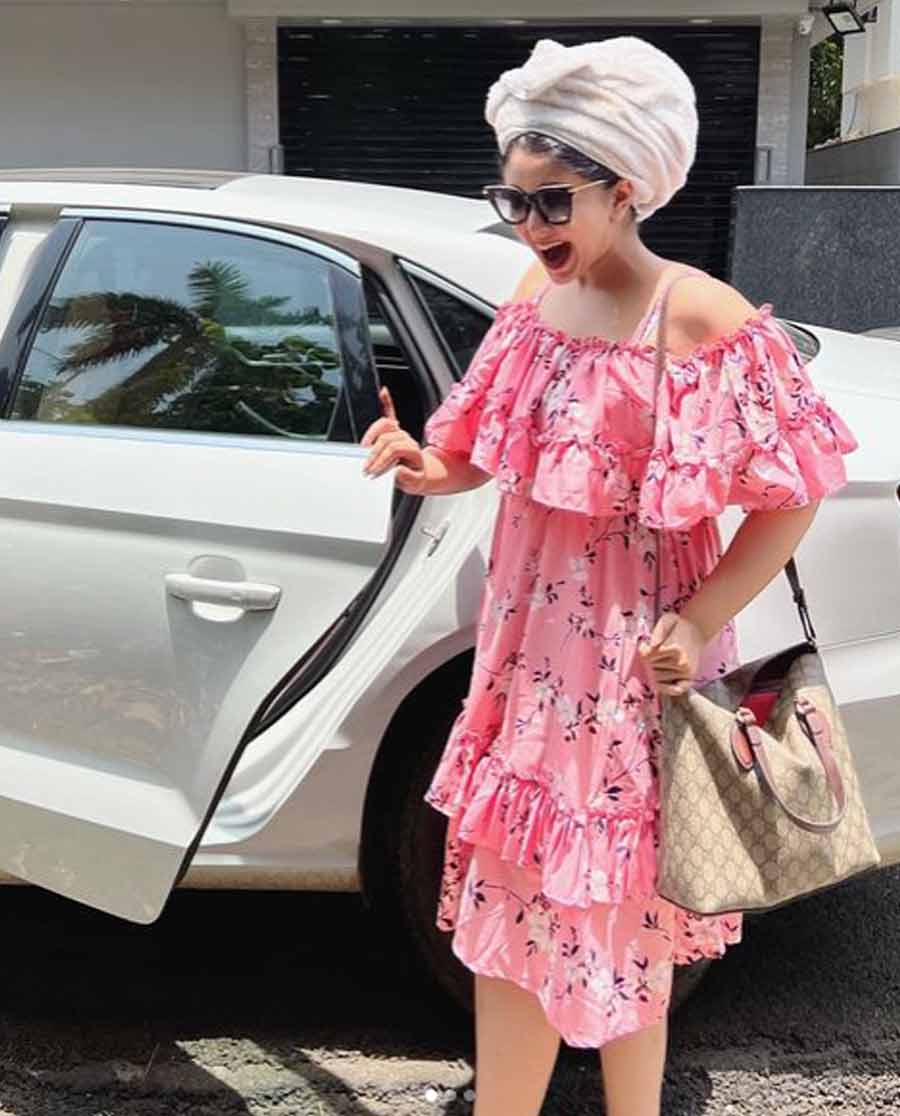 Actress Ritabhari Chakraborty uploaded this photograph on Facebook on Thursday with the caption: "The one where i left for work with a towel on my head! In my defense I was already late and sleep deprived for 3 weeks! 🥲🤦🏻‍♀️🤣 Adulting without supervision is hard! LIFE! 😂😂😂😂😂😂😂😂"
From Ritabhari Chakraborty's Facebook account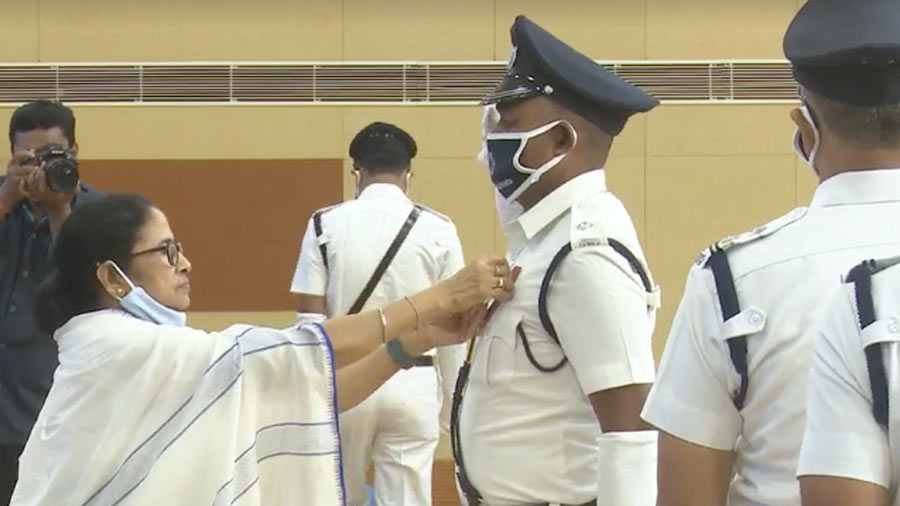 West Bengal chief minister Mamata Banerjee during the investiture ceremony of Kolkata police at Nabanna Sabhaghar on Thursday
From Kolkata police's Facebook account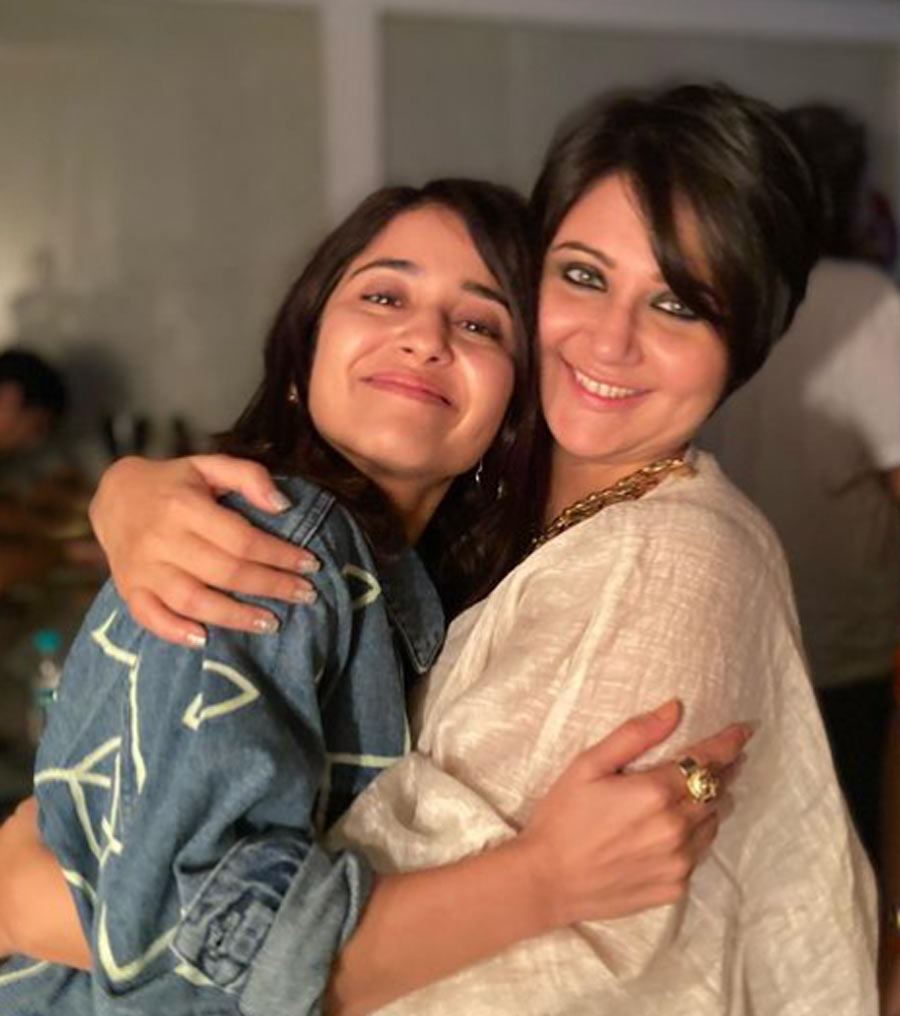 (From Left) Actress Shweta Tripathi Sharma and Swastika Mukherjee. Mukherjee uploaded this photograph on Instagram on Thursday with the caption: "Our show #escaypelive is streaming on @disneyplushotstar from 20th May. FINAL episodes coming tomorrow & it will be worth the wait 🤩💕 Didn't get to share screen with all my favourites but we made a kick ass show, helmed by @sktorigins. WATCH IT if you haven't already. Thank you @earthaments for the gorgeous neckpiece, it made my evening lit.
From Swastika Mukherjee's Instagram handle, @swastikamukherjee13