Picks of the Day
Pre-counselling session for aspiring engineers, Janmashtami preparations...
A quick look at the day that was for Kolkata
By
My Kolkata Web Desk
| Published 17.08.22, 08:27 PM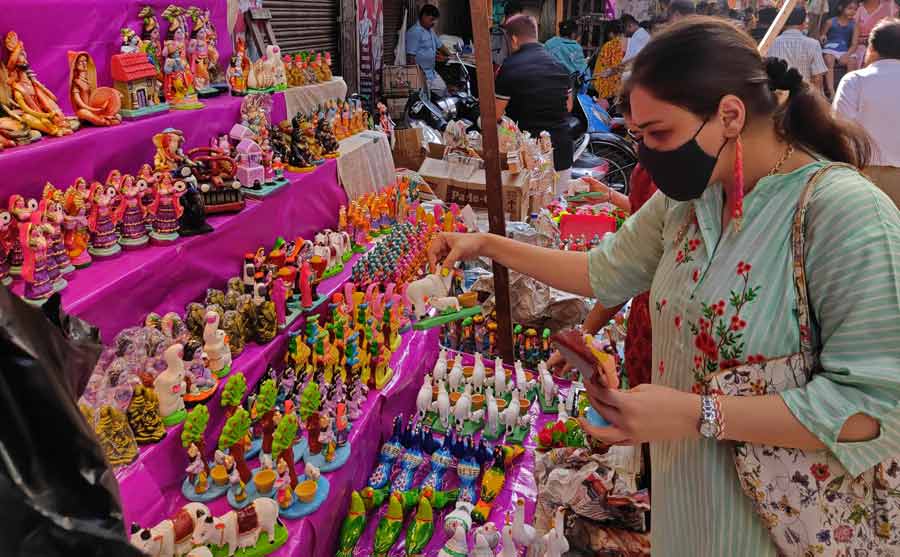 A woman looks at figurines depicting scenes from Lord Krishna's childhood at a stall in Burrabazar on Wednesday, ahead of the Janmashtami festival on August 19. Janmashtami marks the birth anniversary of Krishna in Hindu mythology.
Suvendu Das/My Kolkata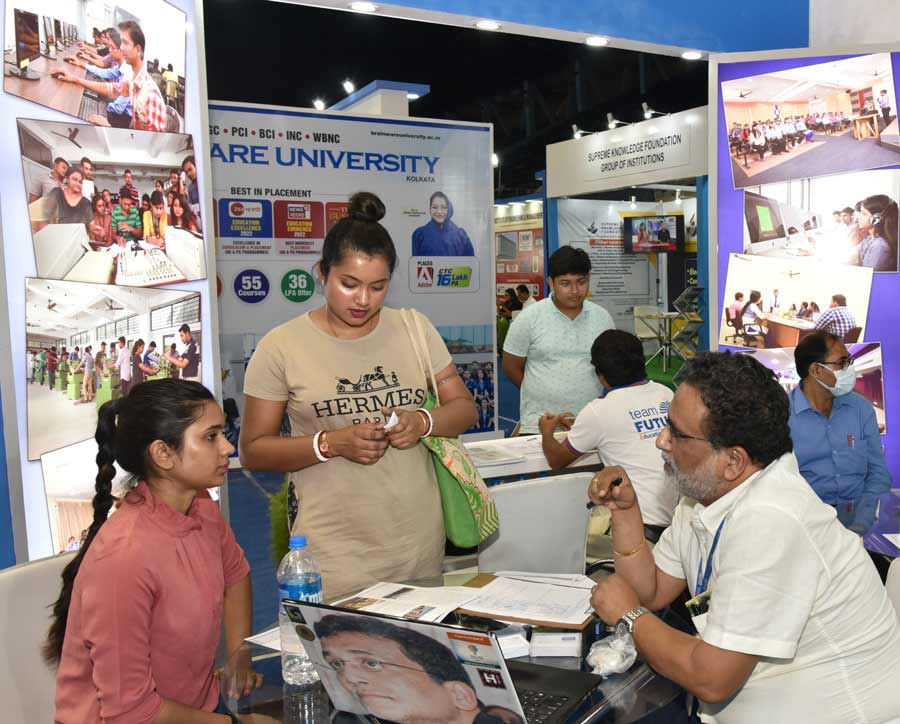 Visitors at a pre-counselling session organised by the Association of Professional Academic Institutions, West Bengal (APAI), at Netaji Indoor Stadium on Wednesday. The session for e-admission to engineering colleges was arranged after a two-year break due to the pandemic. The three-day session will continue till Friday.
Suvendu Das/My Kolkata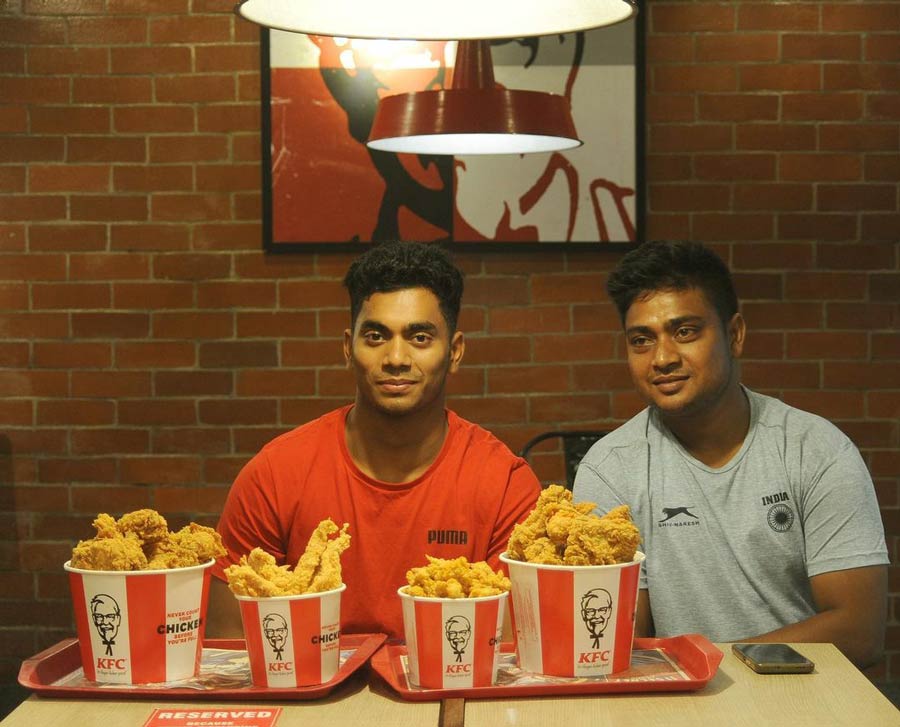 (From left) Gold medallist Achinta Sheuli with his elder brother, Aloke. Achinta uploaded this photograph on Instagram on Wednesday with the caption: "Ever since I won the gold at Commonwealth Games, I've been waiting to celebrate with my family. And here I am now. Couldn't have asked for more - my inspiration & greatest cheerleader - my brother and I, making some 'crispy' conversations over 'crunchy' KFC Chicken! Thank you KFC for hosting us :)"
Achinta Sheuli/Instagram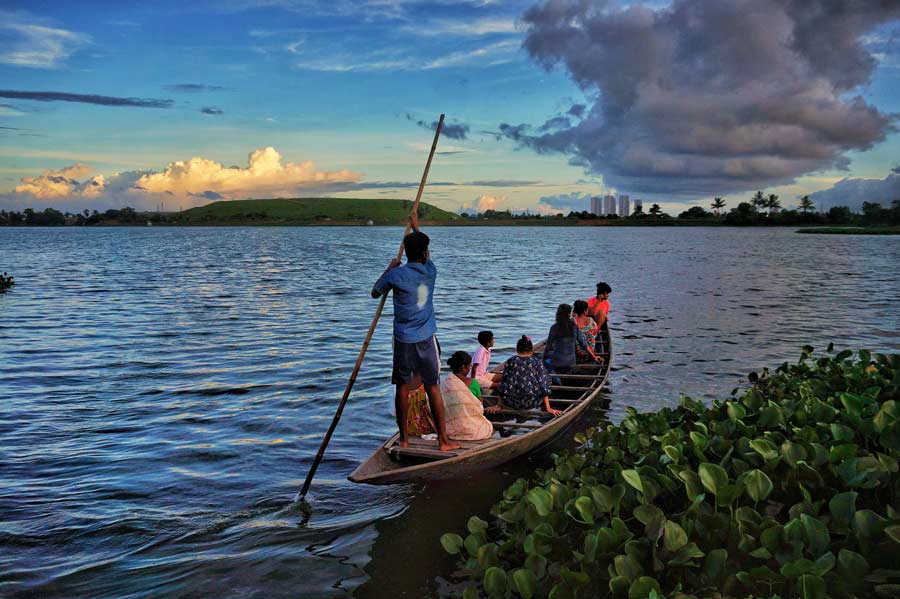 A dinghy sets out with passengers in the East Kolkata Wetlands on Wednesday evening.
Soumyajit Dey/My Kolkata