Picks of the Day
Muharram 2022, Mohun Bagan's new club tent and more
A quick look at the day that was for Kolkata
By
My Kolkata Web Desk
| Published 09.08.22, 09:56 PM
A rainbow adorns the city sky in a picture taken at City Centre Salt Lake on Tuesday. The multiple-hued arc appeared as the sun came out after a spell of rain.
Amit Datta/My Kolkata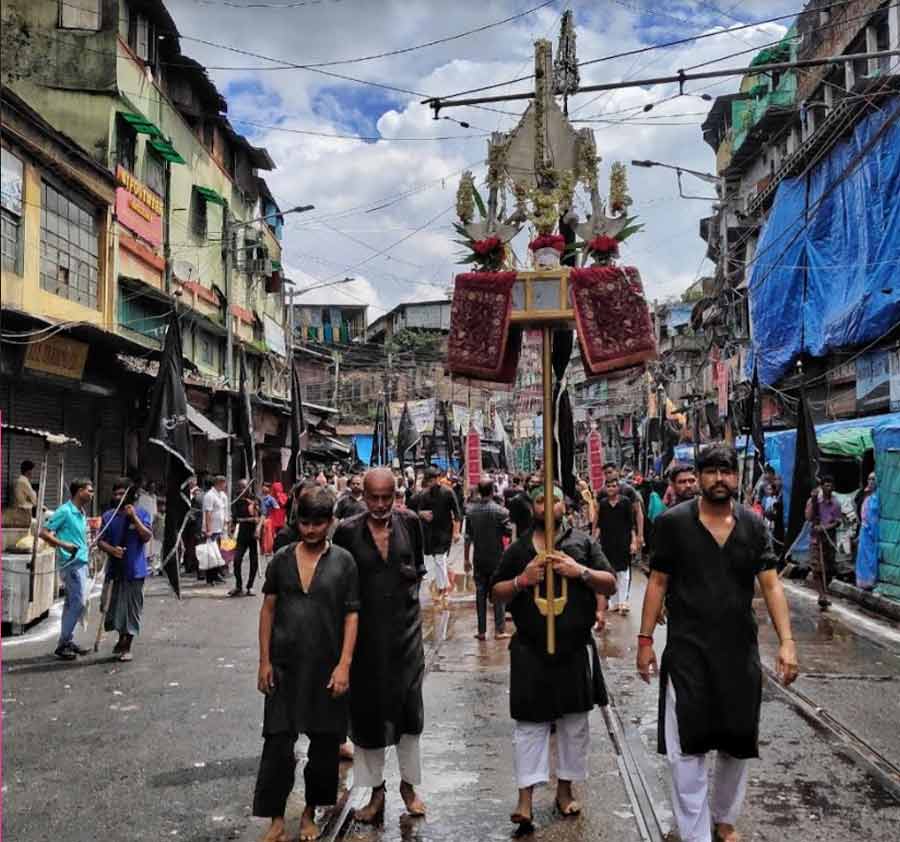 A Muharram procession on BB Ganguly Street on Tuesday. A man is putting his lips to the 'alam' as a mark of respect on a rain-soaked afternoon.
Soumyajit Dey/My Kolkata
Participants in the procession balance the 'tazia' before they set out from BB Ganguly Street on Tuesday.
Suvendu Das/My Kolkata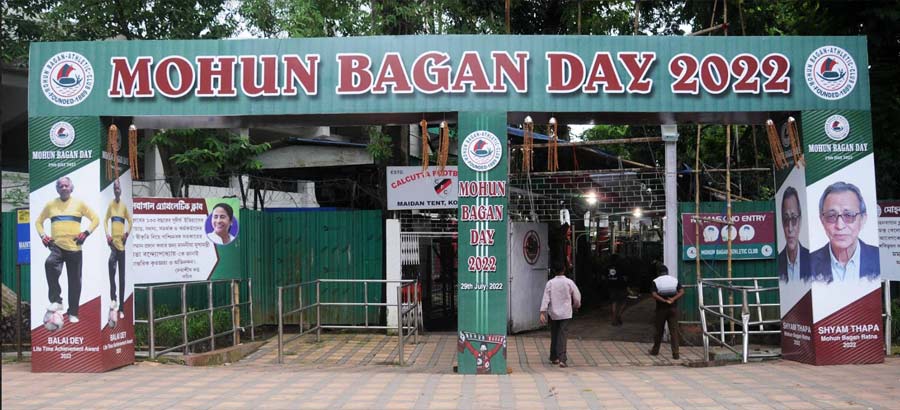 A view of the newly built club tent of Mohun Bagan Athletic Club. The tent will be inaugurated by West Bengal chief minister Mamata Banerjee on August 10.
Ashim Paul/My Kolkata