Picks of the Day
Indian Museum distributes Tricolour, preparations for Independence Day...
A quick look at the day that was for Kolkata
By
My Kolkata Web Desk
| Published 13.08.22, 07:15 PM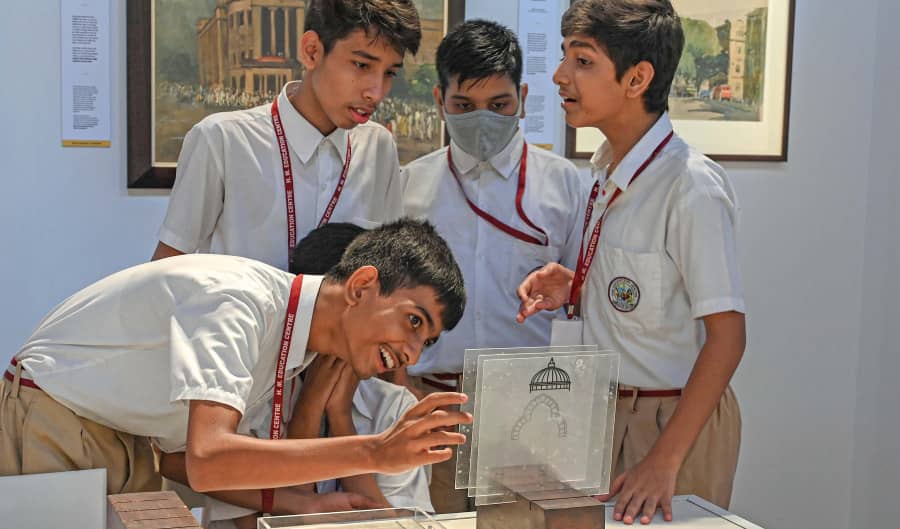 Students of HM Education Centre at the Indian Museum to see the exhibition 'March to Freedom: Reflections on India's Independence' on Saturday. The exhibition traces the epic journey of India since 1947 through paintings and historical artefacts.
Amit Datta/My Kolkata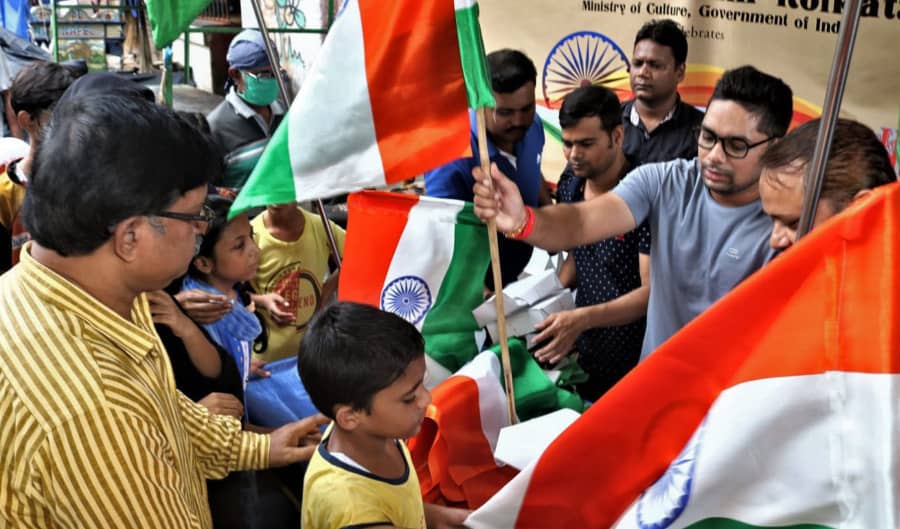 The Indian Museum distributed the Tricolour and food packets to underprivileged children on Saturday, ahead of the 75th Indian Independence Day on August 15.
Suvendu Das/My Kolkata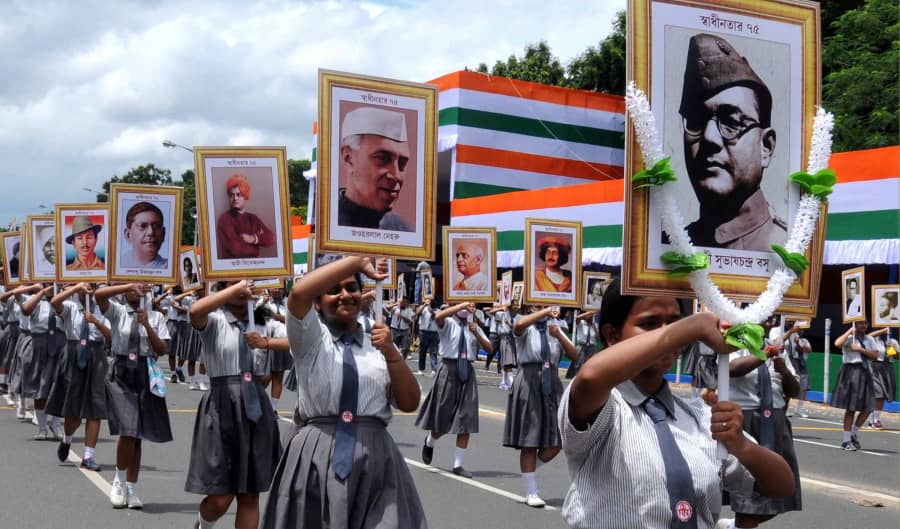 Schoolchildren take part in the final Independence Day parade on Red Road on Saturday.
Ashim Paul/My Kolkata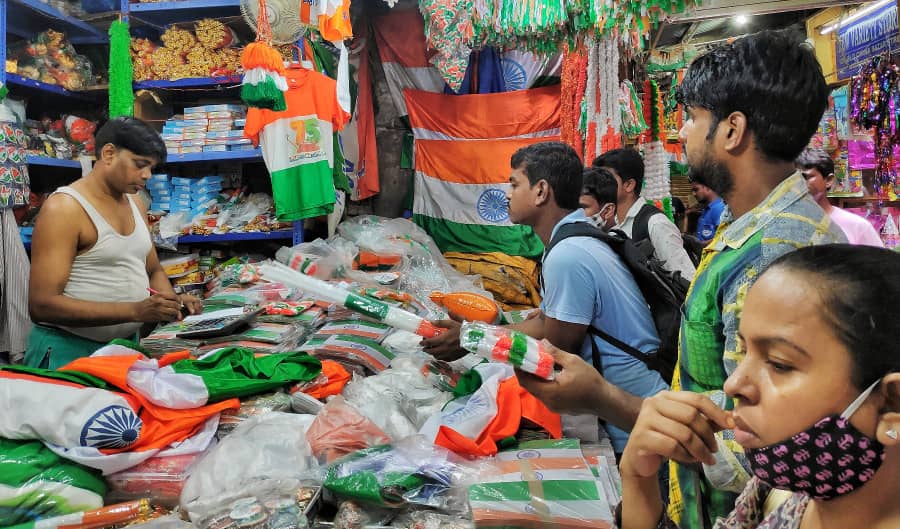 People throng a shop on Canning Street to buy the Tricolour on Saturday. There has been a huge demand for the Tricolour in the run-up to Independence Day in Kolkata. Several traders have been out of stock.
Soumyajit Dey/My Kolkata