Durga Puja 2022
Glitz and charm of Durga Puja in Salt Lake
Committees organise no-fire dhunuchi dance and other events
By
Sudeshna Banerjee
| Published 14.10.22, 12:11 PM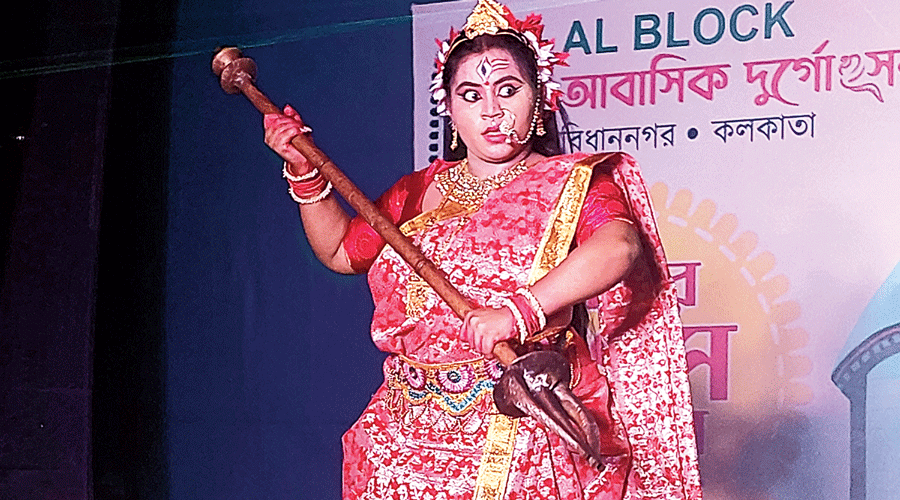 Debaleena Samanta put up an energetic performance as Durga in a dance collage titled Ekam Adwitiyam on Ashtami in AL Block. "Women have to perform multiple roles in which they are no less than goddesses. They transition from being Lakshmi at home to Saraswati at work, to Durga when they or their family face danger," said the 21-year-old, who choreographed the show. Ten girls of the block, aged 4 years to 22 years, took part. "I have been dancing in block programmes since the age of three," she said, completely exhausted at the end of her solo eight-minute routine.
Sudeshna Banerjee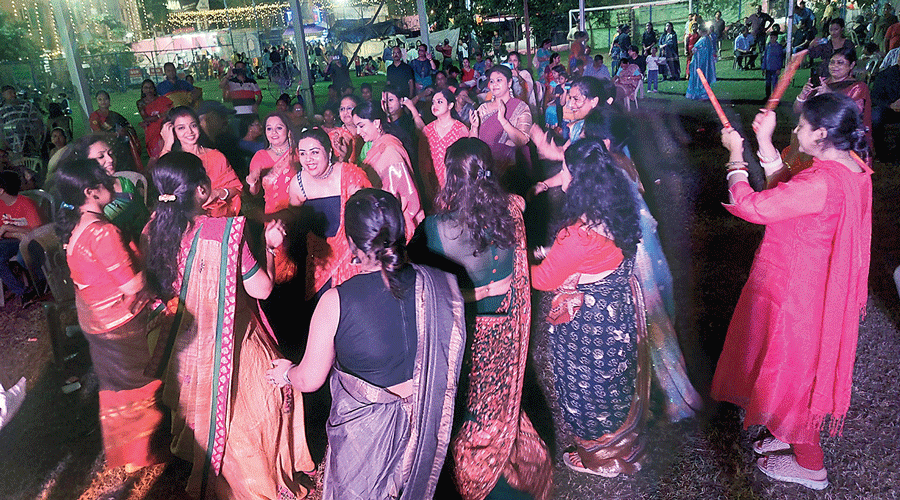 Women of AJ Block took part on Navami in a garba show off stage which soon became a freewheeling dance session to songs like Udi udi jaay (Raees), Param sundari (Mimi), Main nachoon chham chham (Baaghi) and even Manike magey hithe. "The block association owns 16 pairs of sticks and we got hold of a few more. This garba night has been a tradition in our block for quite some years now," said Madhumita Guha Roy, who was recording the proceedings on her cellphone.
Sudeshna Banerjee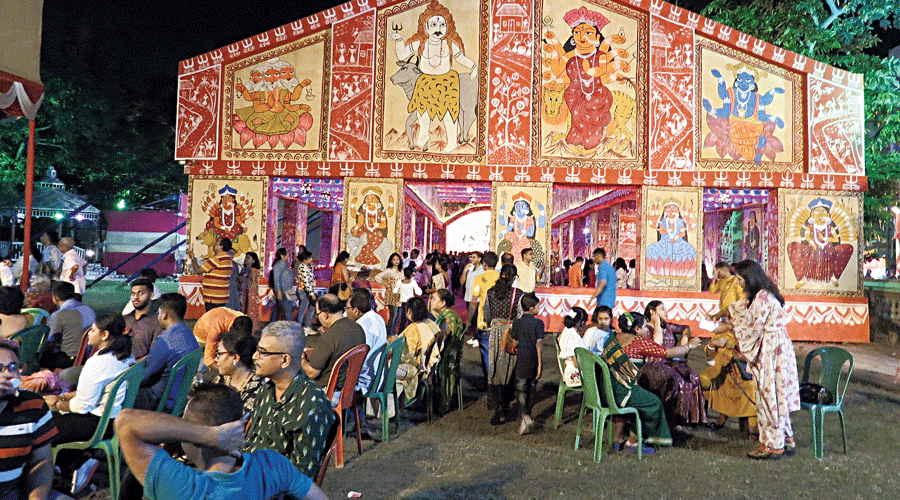 Visitors chat in front of the HB Block pandal.
Sudeshna Banerjee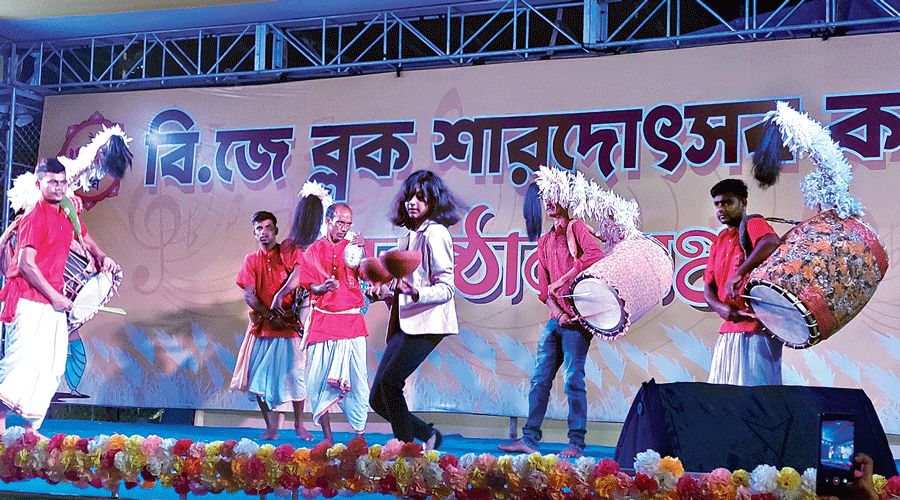 BJ Block hosted a no-fire dhunuchi dance contest on Navami night that saw residents dance on stage with empty dhunuchis. A total of 21 participants of varying ages took part. "The contest made a comeback after a two-year gap due to Covid. We used empty dhunuchis to avoid accidents," said Tapan Kumar Ghosh, who adjudged the contest with neighbour Kunal Chakraborty. Bhargabi Patra was the winner, followed by Soumyata Kundu in second place and Nandini Chowdhury and Nibedita Ghosh as joint second runners-up.
Sudeshna Banerjee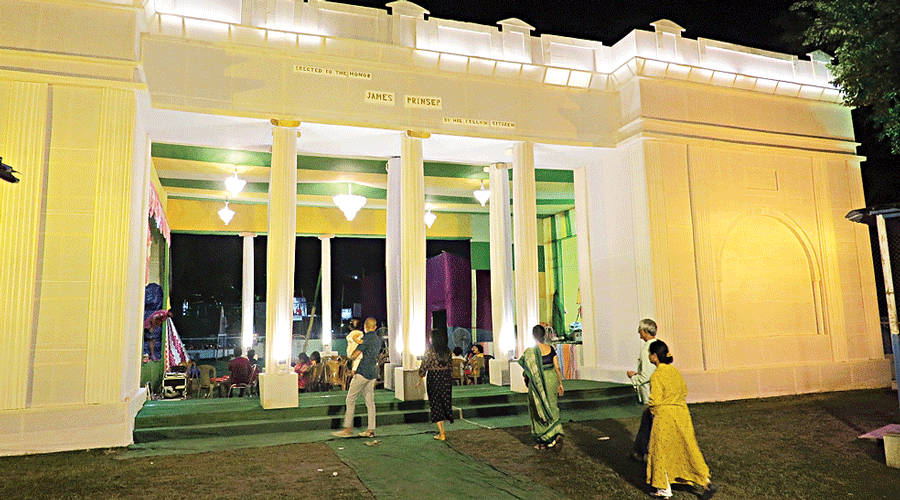 JC Block built a pandal modelled on Prinsep Ghat. This was the first time that the block had gone for a pandal beyond the simple traditional structure.
Sudeshna Banerjee