Food
Six dishes to try on Panchami
Discover hidden gems or nibble on nostalgia with My Kolkata's daily Durga Puja food itinerary
By
Aatreyee Mohanta
| Published 10.10.21, 08:51 AM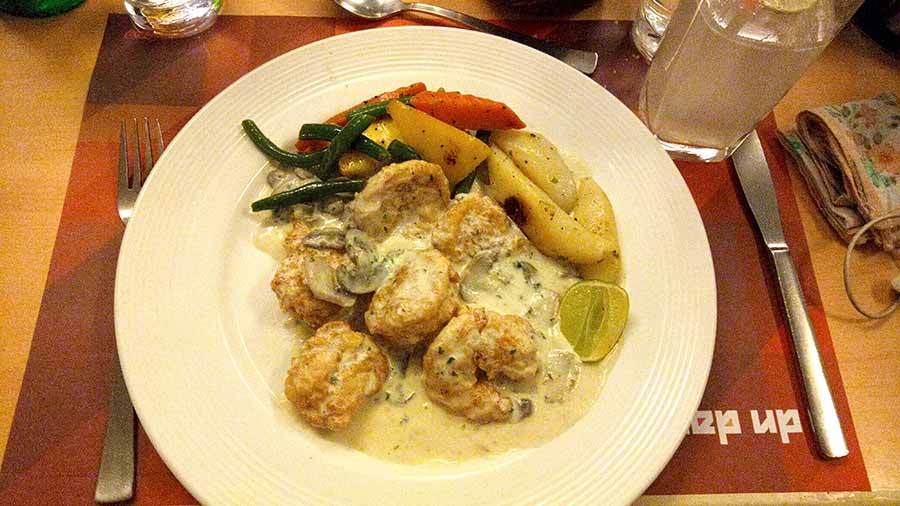 PRAWN MEUNIERE FROM ONE STEP UP: This luscious lemon butter sauce coating all the crevices of curled up prawns will take you straight to cloud nine. Begin the Puja festivities with a stop at Park Street.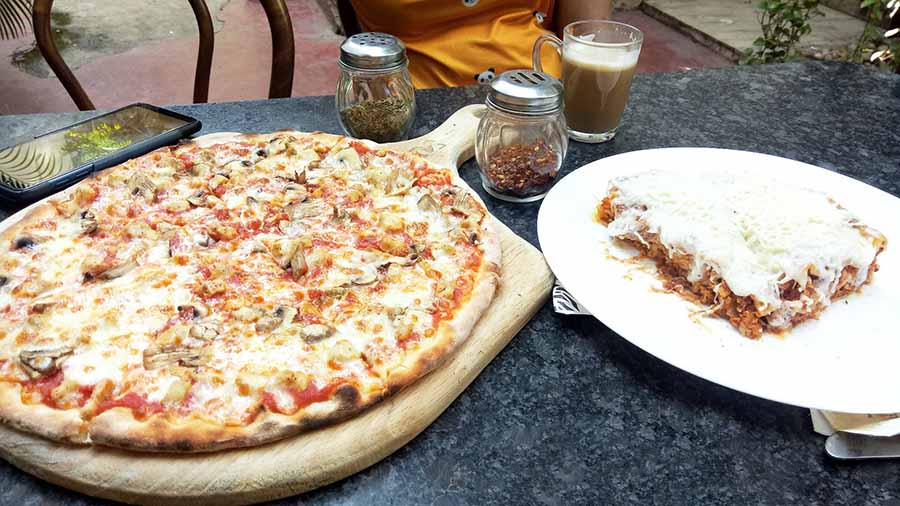 ARTISANAL PIZZA FROM RAJ'S SPANISH CAFE: Think crisp edges, oozing cheese and umami-filled meats on a pizza emerging from wood-fire brick ovens—that's exactly what you'll get from this popular Sudder Street hangout!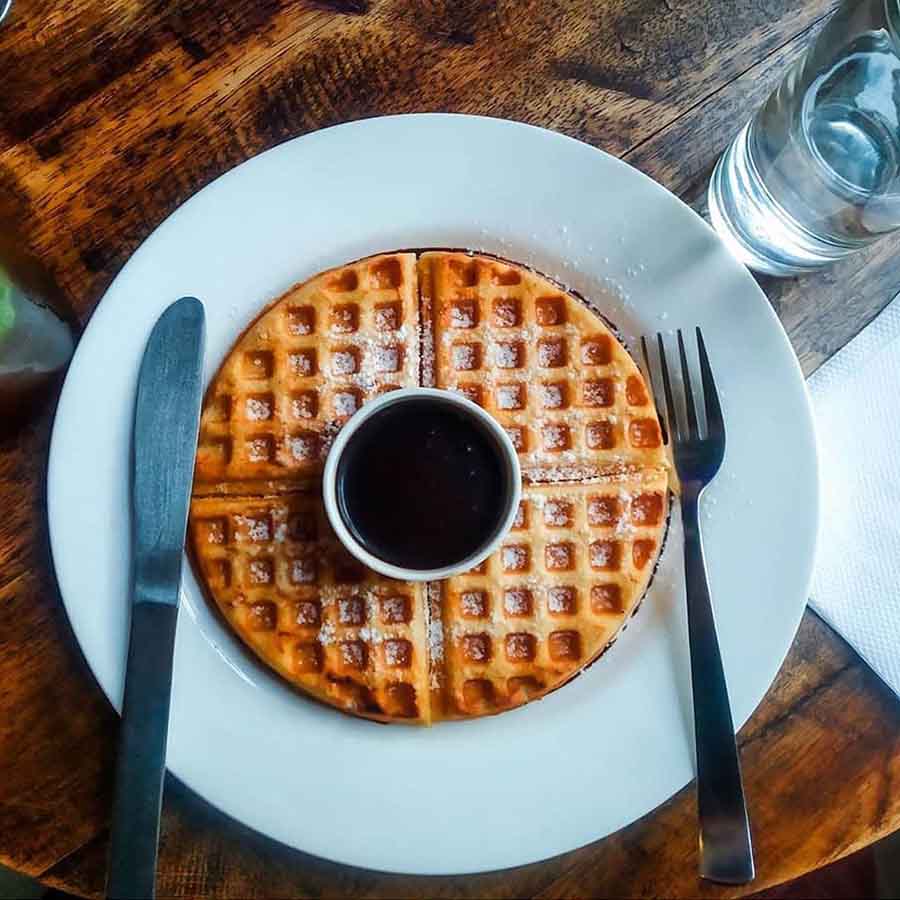 WAFFLES FROM THE COUNTRY HOUSE: Start Panchami with these crunchy waffles topped with berries, chocolate or even a dollop of whipped cream at this quaint cafe off Elgin Road.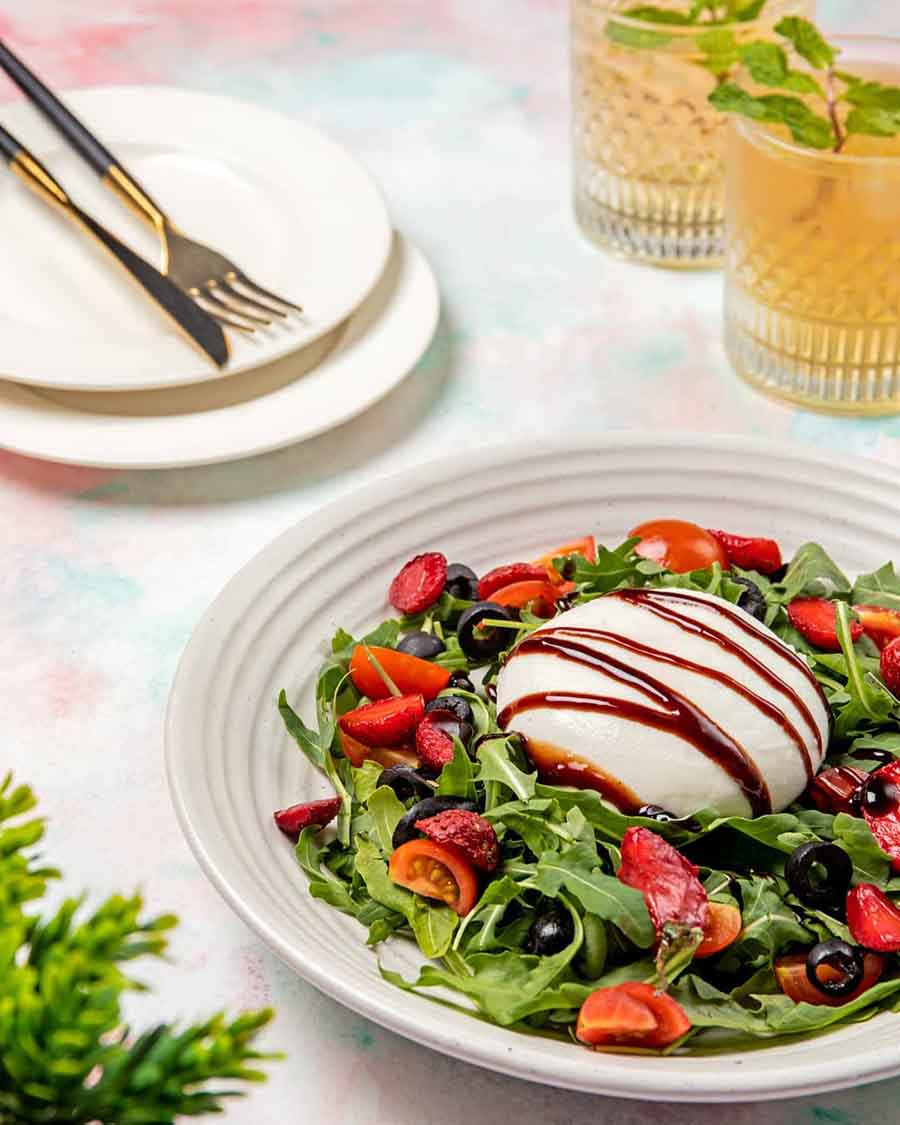 BURRATA FROM THE DAILY CAFE: Cheese inside more cheese? Yes, that's possible! Cut into a ball of fresh mozzarella and find fresh ricotta oozing from within complementing the pesto served with it! All at this charming cafe in Deshapriya Park.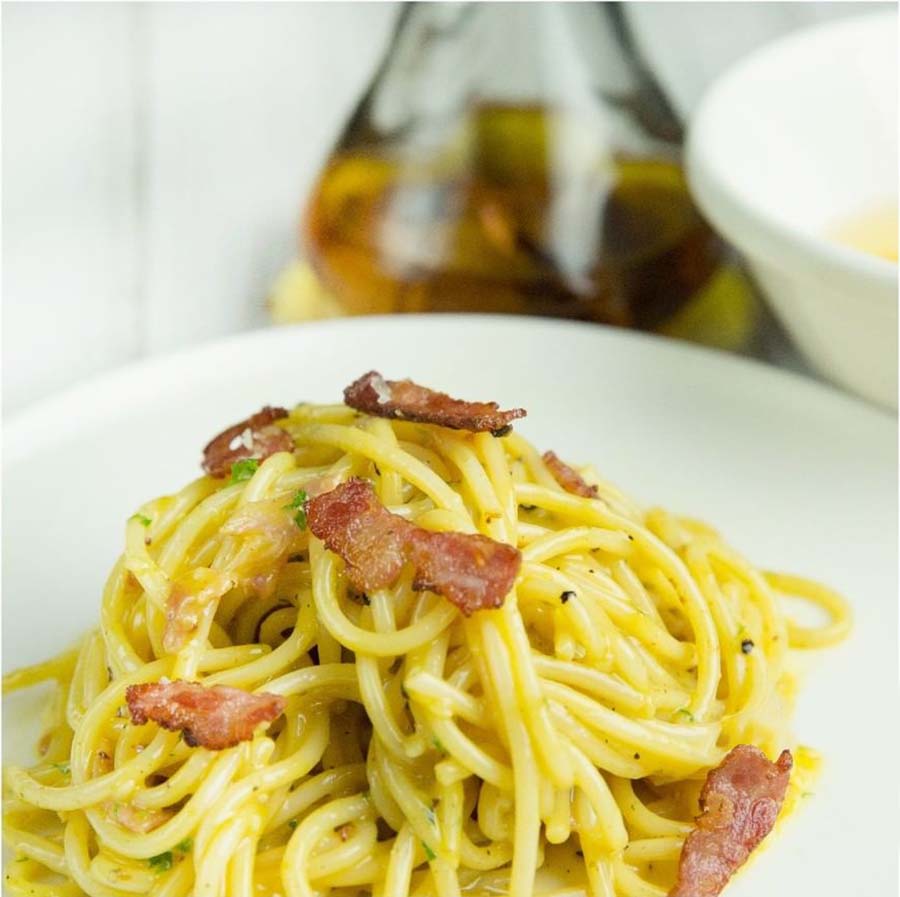 SPAGHETTI CARBONARA FROM FABBRICA: There's no cream in carbonara, can you believe that? Made from an emulsion of cheese and eggs with bacon lending a rich saltiness, this pasta dish will make you fall in love with Italian food all over again.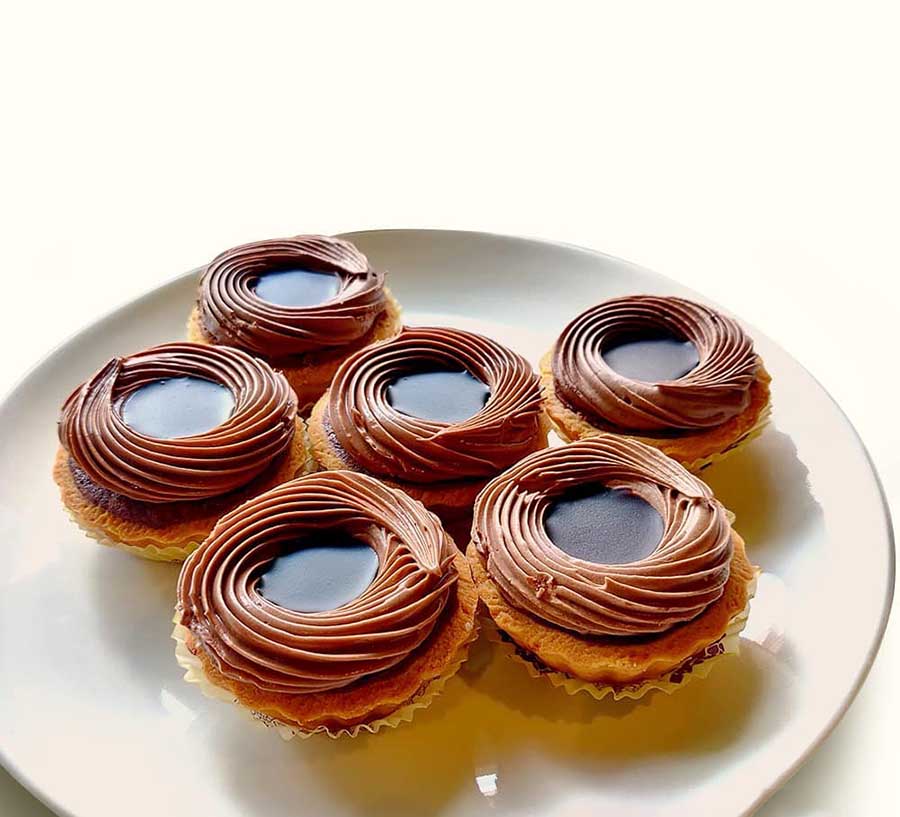 MACAROON TART FROM KOOKIE JAR: Decadence in a bite! This tart has rich chocolate ganache hiding crumbs of cake, all neatly circled with chocolate cream. Available at most KJ outlets in the city.
Most images are by the author, some have been sourced from the social media pages of the restaurants. My Kolkata is not responsible for changes in the restaurant menus on Durga Puja days.