As a child, I grew up between two clubs: the Calcutta Cricket and Football Club or CC&FC, as it is referred to, and the Tollygunge Club, popularly known as 'Tolly'. Nowadays, club memberships are much harder to get and the waiting period can be a decade, if not longer. Dad's waiting period was zero years and the 'interview' for his club membership was a slightly more informal affair than the committee interviews conducted these days. He was asked to join the members at the bar at 8 p.m. They plied him with alcohol till 4 a.m. If he was fun to hang out with and hadn't thrown up by the end of the night, he'd be a member the next day. And so, eight hours and fourteen rums later, his membership was confirmed!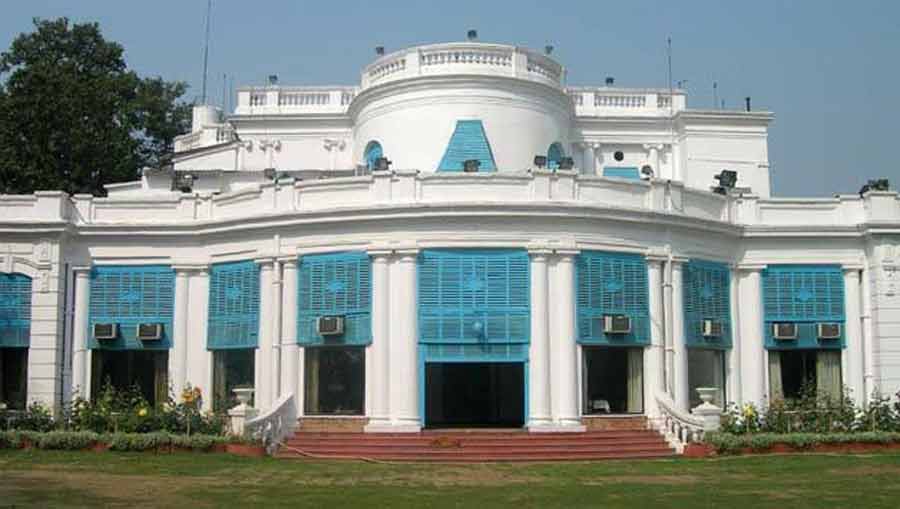 'As a child, I grew up between two clubs: the Calcutta Cricket and Football Club and the Tollygunge Club'
TT Archives
We had two main watering holes in those days. The first was a pub called 'Someplace Else', which we fondly referred to as 'some other place'. It was at the Park Hotel on Park Street. Once or twice a month, that's where everyone would go. It was essentially a pub the size of a large living room, with a long bar and a tiny dance floor at one end. When they had live music, the band would position itself at the end of the rectangular room and people would dance in any space they could find. The only other famous night spot in Calcutta was a disco called The Pink Elephant. 'The Pink' was at the Oberoi Hotel and had been around for many years. We didn't go there because it was the party spot for the generation above ours. Also, yes, in those days they were called 'discos'. It's what people call nightclubs now, but discos were way cooler. Mostly because we had better music.
A wonderful young man by the name of Anirban Simlai would sit at a desk at the entrance of Someplace Else. He always kept in front of him a bowl of sweets that he allowed us to dip into freely. He was responsible for collecting the entrance fee for going into Someplace Else. Given the size of the place, most people actually hung out outside the club, in the lobby of the hotel. They would dip in for a beer and then step out because most people were hanging out in the lobby anyway. It's like that film, A Night at Roxbury, where in effect the club is outside the club! I almost never went inside, because I felt that the price was too high: ₹500 if you were alone and ₹250 if you had a girl with you. Occasionally Simlai would let us in for free, but that was rare.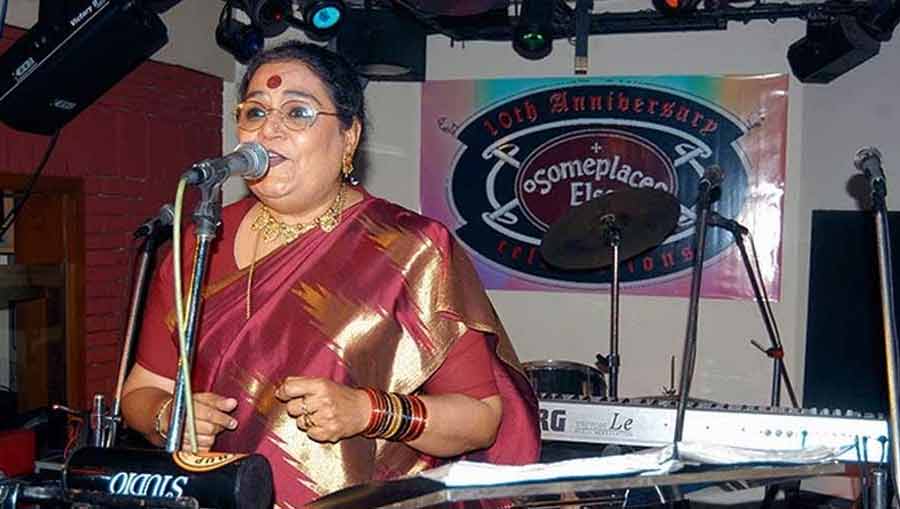 Usha Uthup at Someplace Else, Kolkata
TT Archives
This was one of the few times in my life that I felt maybe I didn't have enough. One Sunday morning, my father noticed that I was looking upset and asked me what was wrong. I told him about how we would all go out and when we went to the Park, everyone would go into Someplace Else and I'd make some excuse and stay out in the lobby. I said that it was mostly okay, but just once in a while, I'd like to be able to go in as well. He asked me what I needed and I said that if I could get pocket money of two thousand rupees a month, I'd be able to live like a king. My father started giving me two thousand rupees from that month on, but I still could never get myself to pay to get into Someplace Else.
Our other watering hole was CC&FC. The challenge with getting a drink there was that all the waiters had seen us grow up in front of them. If we asked for a beer or an alcoholic drink, the waiter would threaten to tell our parents. More often than not, that was enough to get us to order a cola. At least in the early days. Eventually, as our parents began to accept that their kids were of legal drinking age, we did just fine. I was fortunate to have wonderful parents in this regard (and every other regard).
Last orders at the CC&FC were at 11 p.m. and the bar would close at midnight. As soon as the bell for last orders was rung, you could see frenzied action all around. A table with six people would suddenly order twelve whiskys, eight vodkas, eight rums and six beers. Every inch of the table would be covered with glasses containing alcohol, and the binge would go on from 11 p.m. till 12 a.m. It would be 12.30 a.m. by the time the staff managed to herd everyone out. 
Outside of the clubs, where the food was quite economical, I remember eating out in only three places in Calcutta in those days. Firstly Nizam's, which served the best chicken kathi rolls in the world. Even now, no trip to the city is complete unless I've been there to have a 'single egg double chicken' roll. My fondest memories include taking the steel plates from our home to Nizam's and being served the rolls, which we would eat in the car while sharing a Thums Up. On the way there, my father would give me mental mathematics challenges and on the way back, he would sing while sticking his hand out of the window and drumming on the roof of the car with his fingers. At Nizam's, while ordering the rolls, he would give detailed instructions on how he would like them to be made and he made it a point to mention that the chicken pieces should not contain any joints. My mum and I would wait for that moment because when he gave that particular instruction, he would touch each of his elbows and say, 'Gaath-vaath ka tukda mat daalna' (Don't put any part of the joints). As soon as the waiter left, the two of us would burst into laughter. Sometimes he would become a little self-conscious and though he couldn't resist saying the line, he would refrain from touching his elbows. Eventually, he figured out that we were still laughing, only this time at how hard he was struggling to hold back from doing it, so he got back to touching his elbows when he placed the order. I left Calcutta in 1999 and every time I go back, I order in exactly the same way that my father has been doing since 1980.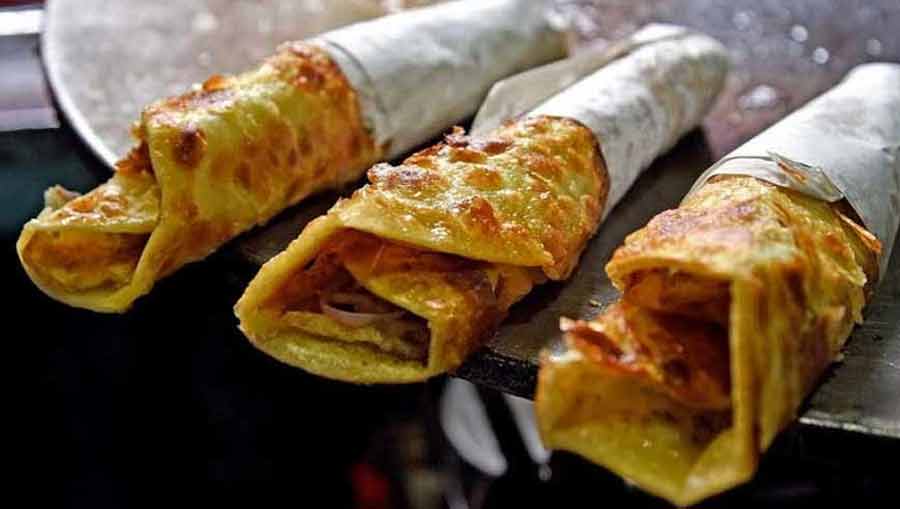 'Even now, no trip to the city is complete unless I've been there [Nizam's] to have a 'single egg double chicken' roll'
TT Archives
The second place where we used to go to eat was Tangra. The government had shut down the tanneries in Calcutta, so all the Chinese families living in that area had opened tiny restaurants as extensions to their houses. This took Calcutta by storm. Tangra is now packed with many large Chinese restaurants and the garlic prawns that they serve are still fantastic.
The other restaurant we used to visit was called Skyroom. It was a continental restaurant on Park Street and my absolute favourite, though we could afford to go there only once in six months. The air-conditioning was turned down so low that I used to carry a blanket with me. My favourite dish there was a dessert called jakota, which was a chocolate dessert that had cream, nuts and cherries inside. What I liked about the jakota was that from the outside it looked plain and simple, but as you dug into it, you found these beautiful hidden treasures. Like the people whose company I enjoy the most these days, those who present a simple exterior but with whom each conversation reveals a deeper and more interesting layer. 
A lot of the fun we had was at night, after the clubs and restaurants closed. A new bridge had opened up called the Vidyasagar Setu and it was a done thing to go for a drive across the bridge at night. It was Calcutta's Golden Gate Bridge and when lit up, it looked absolutely stunning. On days when the famous Victoria Memorial was lit up as well, the view from the bridge was gorgeous. Also, just after the bridge, where you had to turn around to come back, there was a roundabout where the car's tyres would make a screeching sound—think Fast and Furious: Tokyo Drift. For nineteen-year-olds, that was about as exciting as it could get. Of course, if we wanted to add a level of excitement, all we had to do was sit in my friend Amit's car. Amit wore ridiculously high-power glasses, and with the dim lighting, he could barely see the road. So the guy sitting in the passenger seat would have to tell him when and how much to turn.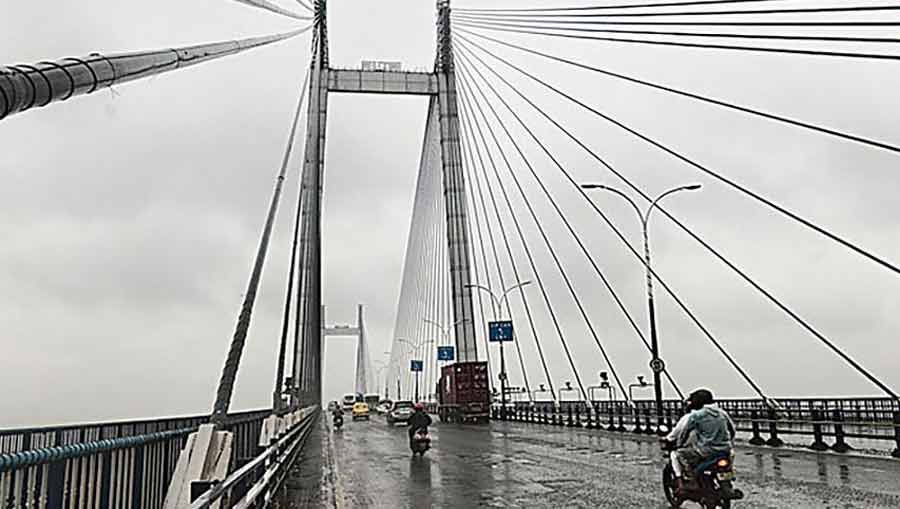 Kolkata's 'Golden Gate Bridge'
TT Archives
Before you think it, yes, even I'm surprised that a stupid lot like us survived to tell these tales.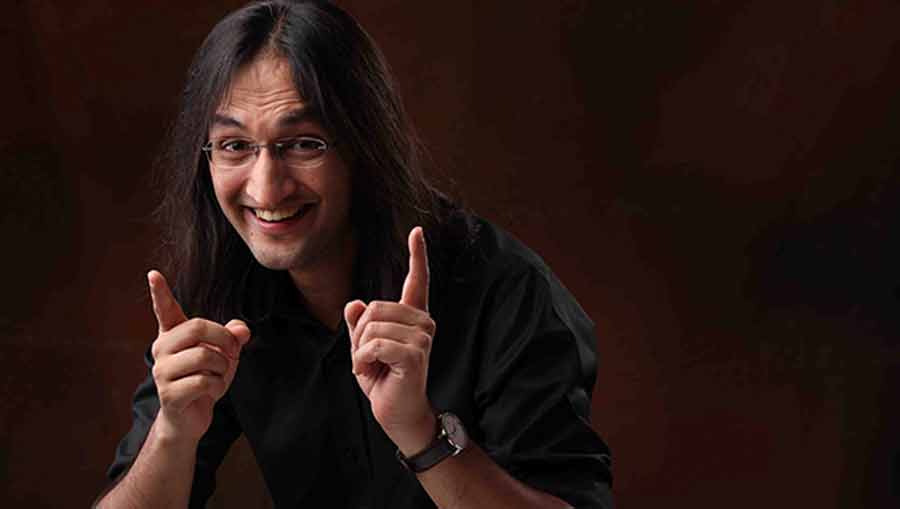 Papa CJ
https://papacj.com/
Parts of this column appeared in the memoir, Naked by Papa CJ, published by Westland in 2019