A walk down Hindustan Road (in the lane opposite Bhojohori Manna) leads you to a haven serving up sinful seafood paella, gazpacho, empanada, ensalada russa, patatas bravas, bombil fritto and a number of other Spanish delicacies. Spearheaded by 81-year-old Antonio Costa Bolufer, a Spaniard with a deep love for Kolkata, Tapaste — The Spanish Cafe is a new cafe serving up the flavours of the European nation known for its sinful seafood and robust flavours. 
"I want to bring a little bit of Spain's food to Kolkata and that's why I opened Tapaste. I have been working in Kolkata for the last 19 years, travelling back and forth, and I absolutely love it. If I'm being completely honest, opening Tapaste is an excuse to spend more time in Kolkata!" says Antonio, who co-owns the cafe with Kunal Ganguly, his business partner. 
Snapshots from My Kolkata's walkthrough of this slice of Spain…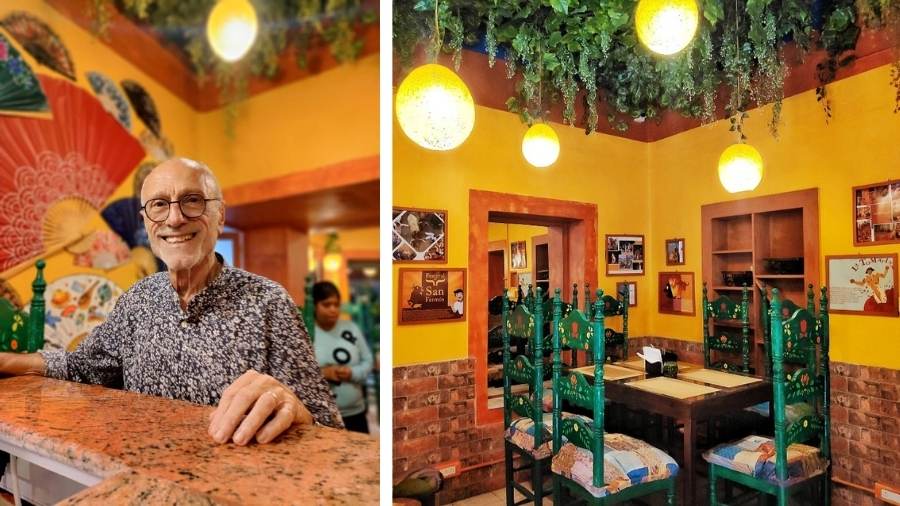 All the design elements are the brainchild of 81-year-old Spaniard Antonio Costa Bolufer, who co-owns the eatery
The dainty cafe is done up in bright shades of yellow, orange and green with wall hangings and portraits that shed light on various Spanish festivals and traditions. The decor also skillfully marries Bengali culture with Spain's cuisine and reveals the owners' love for Kolkata.
"The chairs have been imported from Spain and the artwork on it is hand-painted by Antonio himself. All the design elements — from the colour of the walls to the chairs and wall hangings — are Antonio's brainchild and they inculcate the lost arts of Bengal. Antonio plans on tweaking them with every changing season," says Kunal, who's excited about spring, when the cafe will be decked in a floral theme.
A slice of Spain and more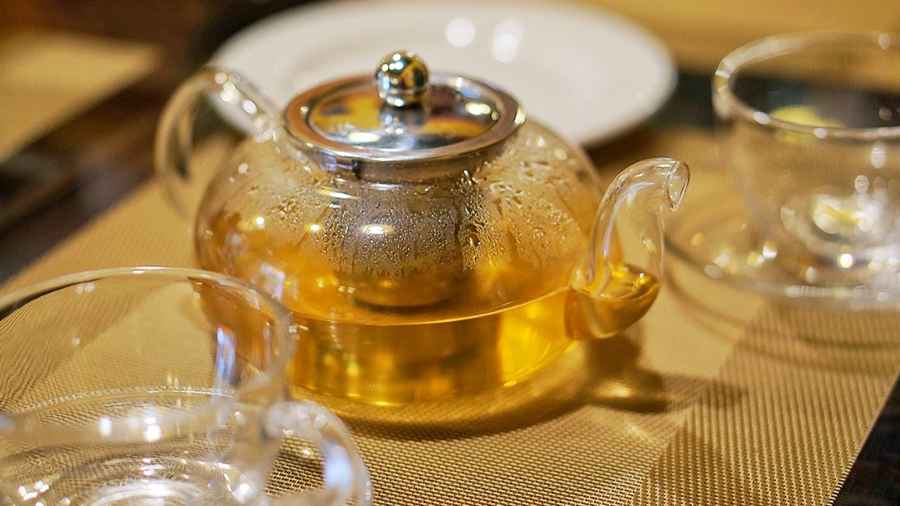 Chamomile tea
"We wanted to do something different with our beverage menu. I feel Kolkata's cafes have different types of coffee but there are limited options when it comes to tea," says Antonio. At Tapaste you'll find hand-blended teas from Darjeeling that are exclusive to the cafe. Choose between Earl Grey, lemongrass, chamomile and hibiscus for a calming cuppa.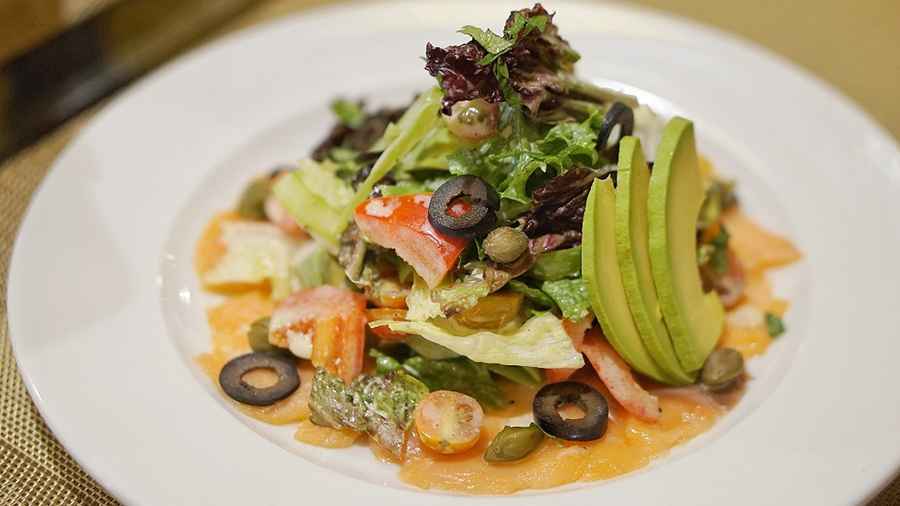 Salpicon De Marisco
Spanish cuisine is biased toward seafood. Naturally, Tapaste's menu sees a host of fishy offerings and the Salpicon De Marisco is one of them. All about salmon, the Salpicon De Marisco is a seafood salad that draws its flavour from the fish instead of its dressing. Tapaste's salad has avocados, lettuce and cherry tomatoes with fresh salmon and a punchy dressing.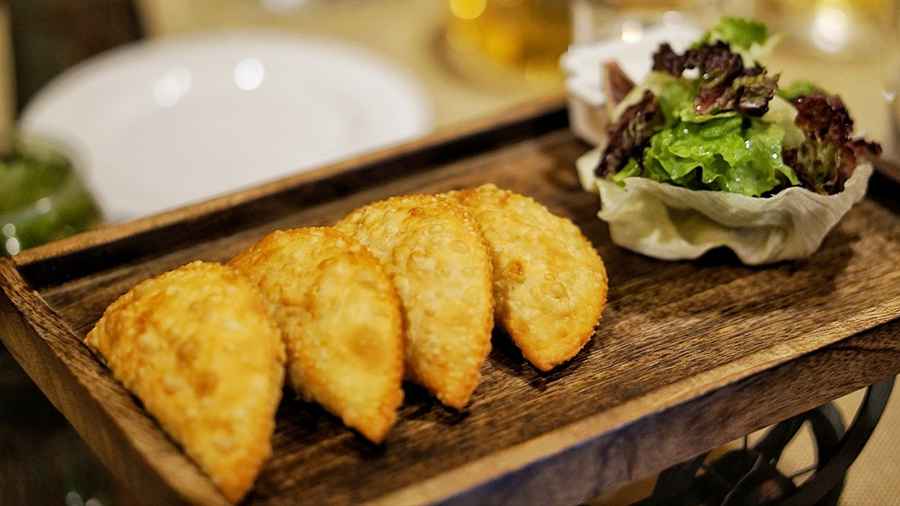 Empanada
A hearty snack, empanadas are native to the Galicia region of Spain. Traditionally they are made with prawns but Tapaste serves them with chicken. "We realised that many Kolkatans like chicken a lot more than they like seafood so we added a few chicken items to our menu as well," says Antonio. Tapaste's Empanada's are little turnovers made with an airy puff pastry that cocoons a well-spiced chicken stuffing.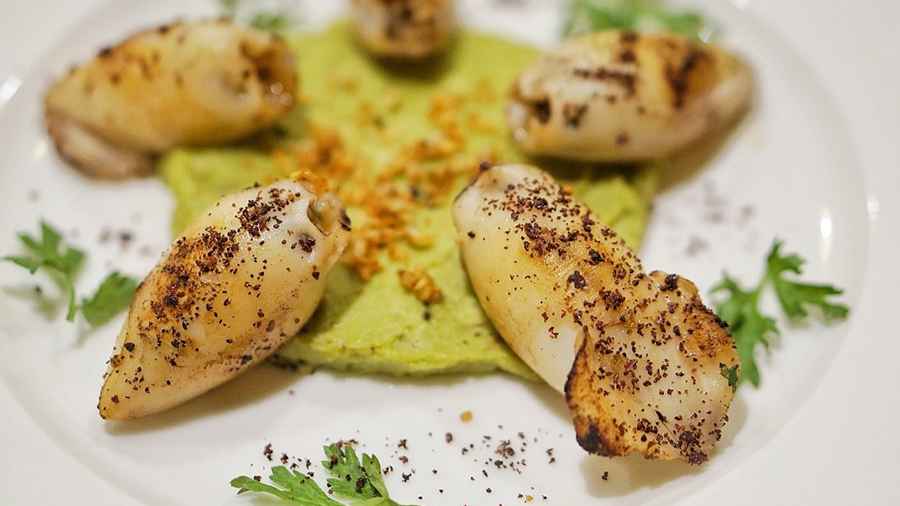 Calamari a la plancha
The Calamari a la Plancha at Tapaste is a best-seller. It is a plate of stuffed and grilled calamari served on a bed of mashed peas and burnt garlic. The juicy squid coupled with the kick from the burnt garlic make this a five-star appetiser. "This is one of my favourites!" says Antonio.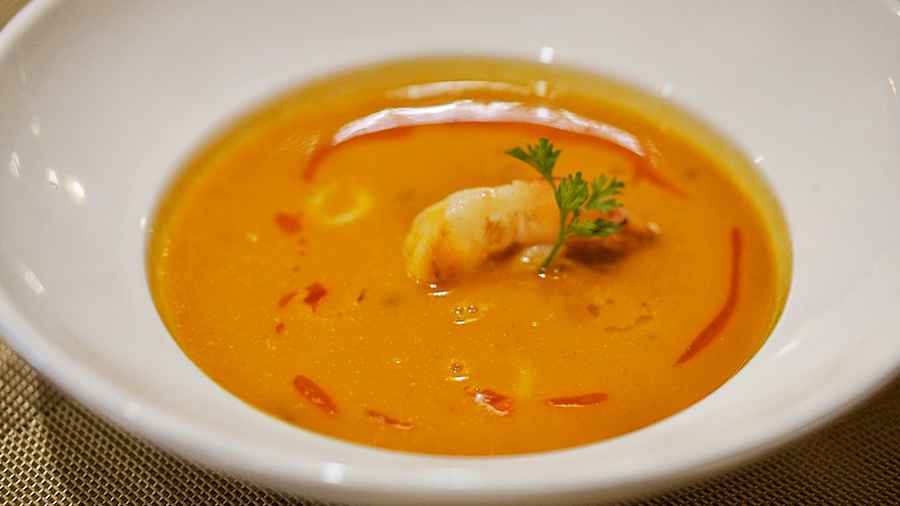 Sopa De Marisco
A creamy soup made from squid, prawns and calamari, the Sopa De Marisco is the broth you want on a nippy winter day. Served with garlic bread on the side, this umami dish will warm the cockles of your heart! It's served in tiny cups which is traditionally how it is eaten in Spain.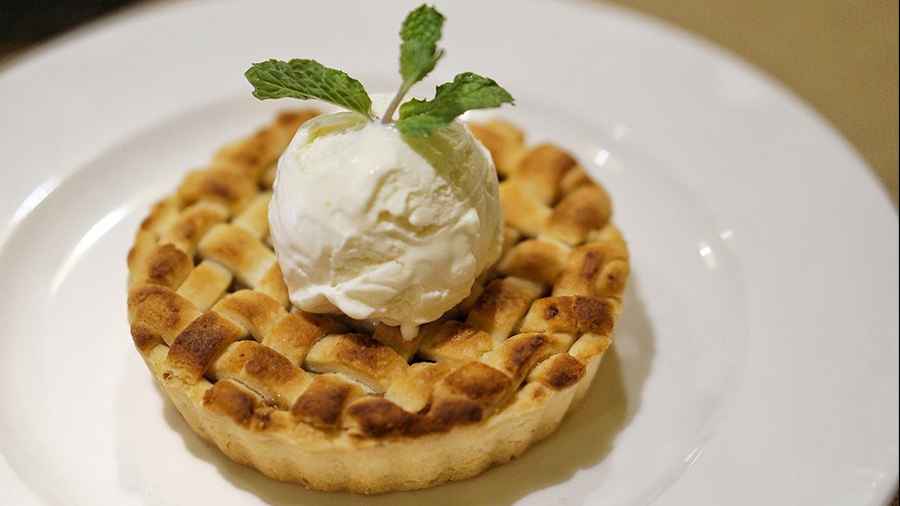 Torta de Manzana
Torta de Manzana is the Spanish variation of an apple pie. "Each Torta de Manzana is made with five hundred grams of apples!" says Antonio. It is served with a scoop of vanilla ice cream and is the perfect dish to conclude a Spanish feast.
Psst: They also have Churros served with chocolate sauce!
Where: 21B, Hindustan Road, Gariahat (in the lane opposite Bhojohori Manna)
Timings: Every day, noon onwards