French gastronomy is all about finesse and flavour (and lots of butter). From slow-cooked casseroles and creamy eclairs to the Croque Monsieur and crème brûlée, there are some cravings that can only be satisfied with a French meal. Add to that an ambience that transports you (if even slightly) to Parisian streets, and you have the perfect setting for a quiet coffee, a close date or a classy dinner.
Kolkata has had some eateries where French classics were available, but never more so than now. Many cafes and patisseries that offer a small slice of French life have opened in recent years, catering to the discerning palate. So, if you're looking for your next French food fix, here are five eateries that have brought the gastronomic pleasures of the City of Love closer to the City of Joy…
Little Pleasures Patisserie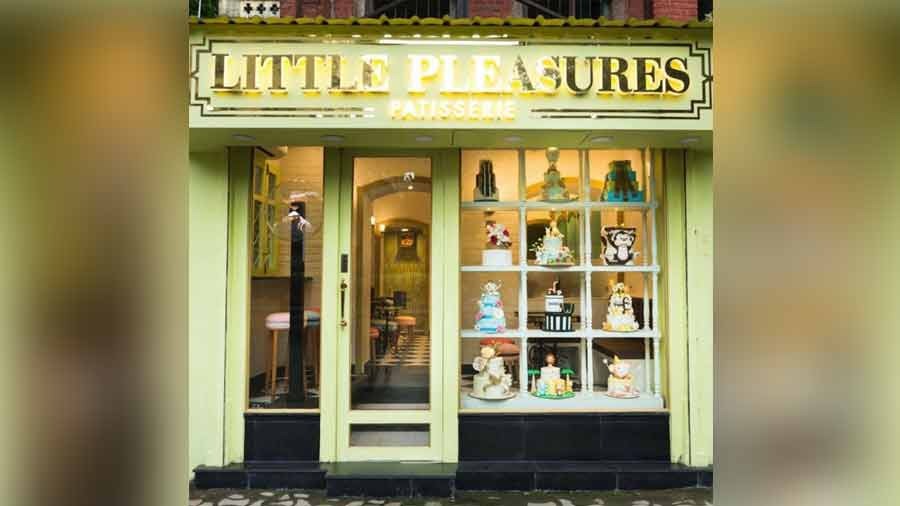 This dainty little café has two outlets, both with a vintage Parisian touch. Their menu is a tastefully crafted combination of choux pastries and other French desserts, with lemon as the hero. While the café has some exquisite fusion food to offer as well, it is the sweet treats that are the most popular.
The pièce de résistance is the Lemon Meringue Éclair. A quintessentially French dessert, the eclair serves up a burst of flavours and textures. It is a made of choux pastry with a creamy filling that is topped with torched lemon meringues. Experimenting a little with this classic version, the menu sometimes features a Gondhoraj Lemon Meringue Éclair too, boosting the flavour with the scent of the lime.
Besides this, their signature Lemon Cake, Lemon Meringue Pie, Strawberry Belgian Cake and Milk Chocolate Tarts are some of the all-time favourites.
Where: 60B, Sarat Bose Road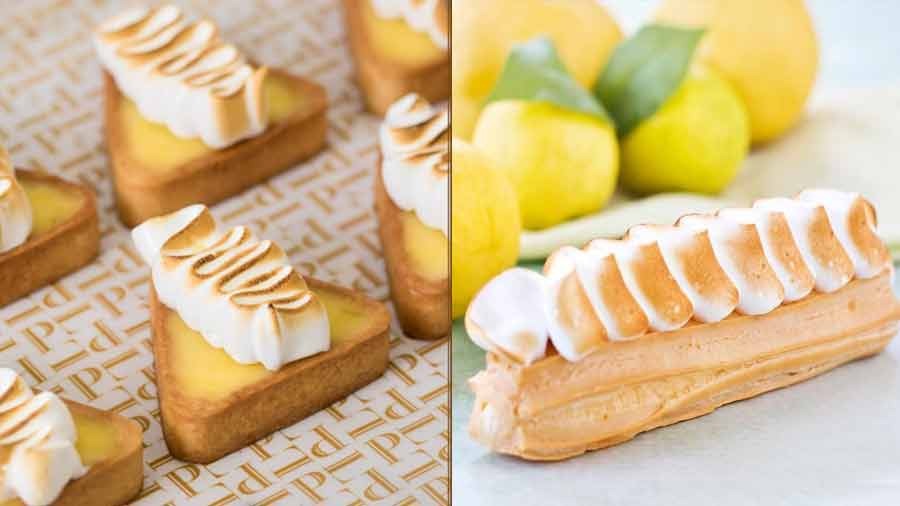 Gondhoraj Lemon Meringue Éclair and regular Lemon Meringue Éclairs
Sienna Cafe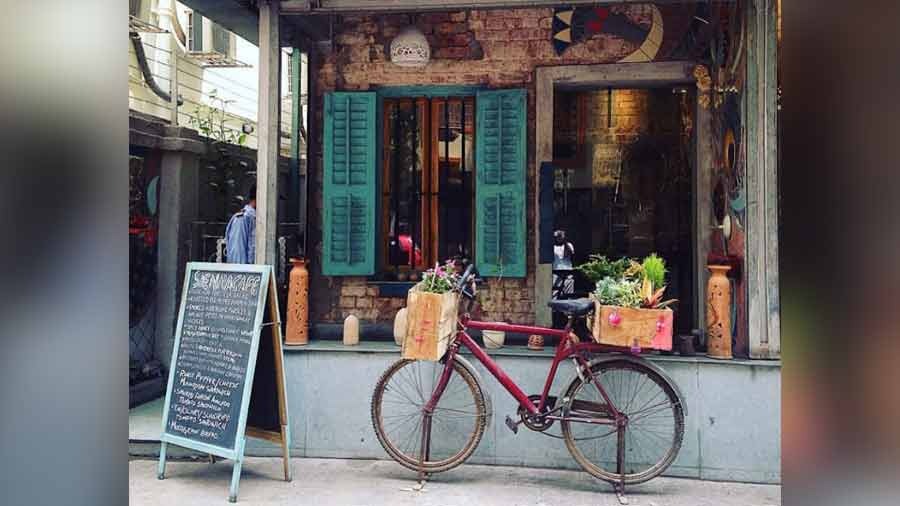 Concealed by the greenery of Hindustan Park, this café has themed weekend specials on various cuisines from across the world. And predominant among them are the French weekend specials. While there are constants like the Parisian Omelette on their breakfast menu, more unique treats like the Purple and Yellow Sweet Potato Wafers served with a Truffle Fondue are just as appealing. And the Burger Au Jambon has been such a hit on the weekend specials that it is now on the regular menu.
The cafe also boasts some fantastic desserts, like the Chocolate Choux, Crème Brûlée Choux, and Chocolate Soufflé.
Other dishes that would appeal to the French-food-loving crowd include Zucchini, Tomato and Basil Gratin, Pork Ham Cordon Bleu and the Bhetki Meunière.
Where: 49/1, Hindustan Park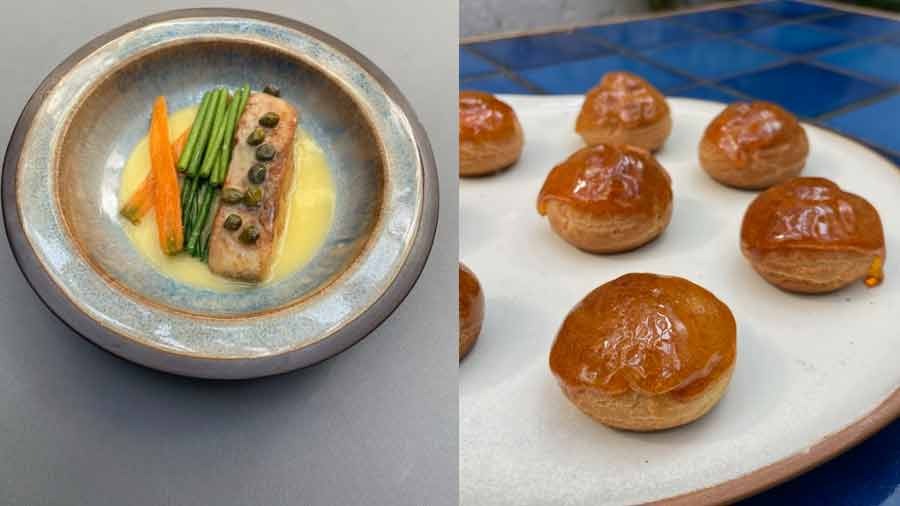 Bhetki Meunière and Crème Brûlée Choux
Le Café Seine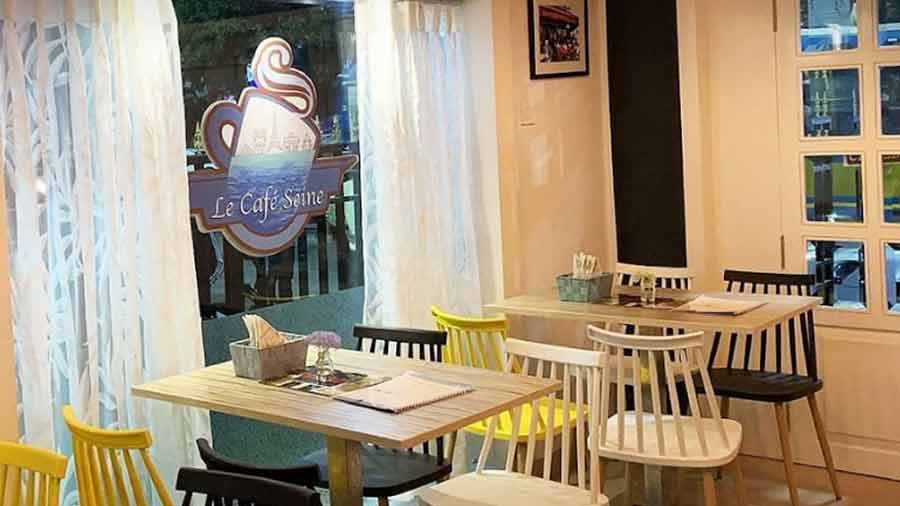 This eatery was initially a small café, but is now a restaurant with a mouth-watering menu for lunch and dinner. Inspired by the cafes in Paris, this Kasba eatery offers dishes from across Europe. But it is French dishes like the Croque Monsieur or the Salmon Poached in Butter and Honey Sauce that take the cake. The Croque Monsieur is a delightful combination of ham baked with melted cheddar cheese within slices of grilled white bread, which makes for a lovely lunch or brunch dish. The Fish Cordon Bleu, which is a fillet of fish with ham, bacon and cheese coated in whisked eggs and breadcrumbs, is also a best-selling item at Le Café Seine.
Where: Rajdanga Main Road, Shantipally, Kasba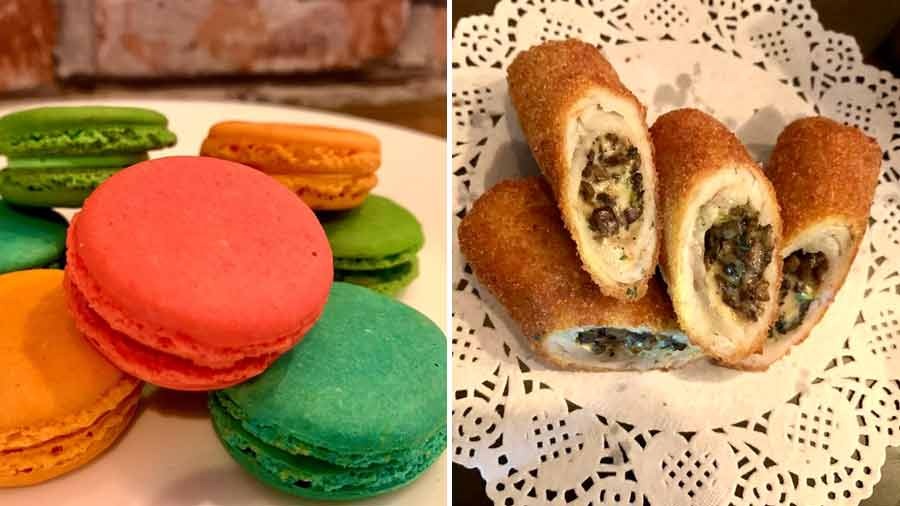 Macarons and Fish Cordon Bleu
Mrs. Magpie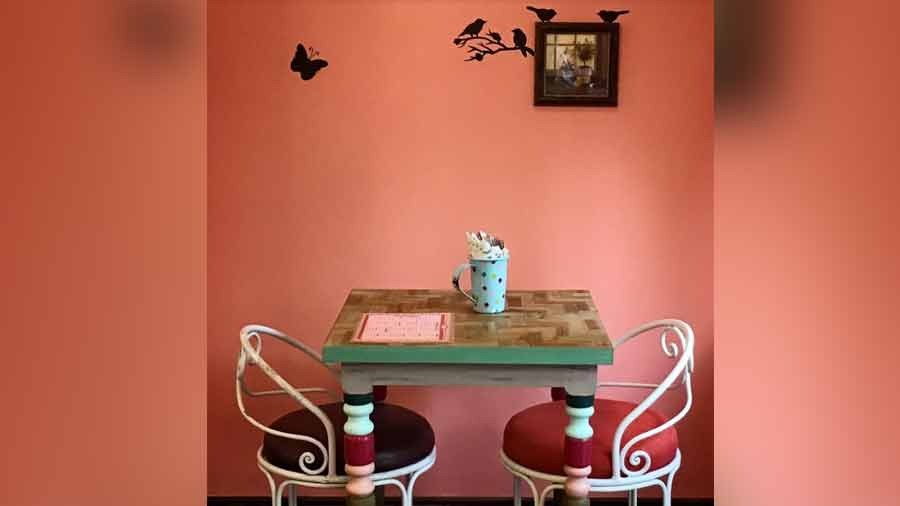 This place oozes Parisian flair – both in its food and ambience. The pretty little café is famous for its mini frosted cupcakes and its signature coffee-flavoured caramel custard. Among savouries, the Cracked Pepper and Mushroom Quiche is a crowd favourite. The quiche, with a crisp crust and sautéed bell peppers and mushrooms as toppings, melts in the mouth with a soft crunch. Besides these, their Smoked Chicken in Focaccia, coupled with their popular Hot Chocolate is another treat to look forward to at this joint.
Where: 570, Lake Terrace Road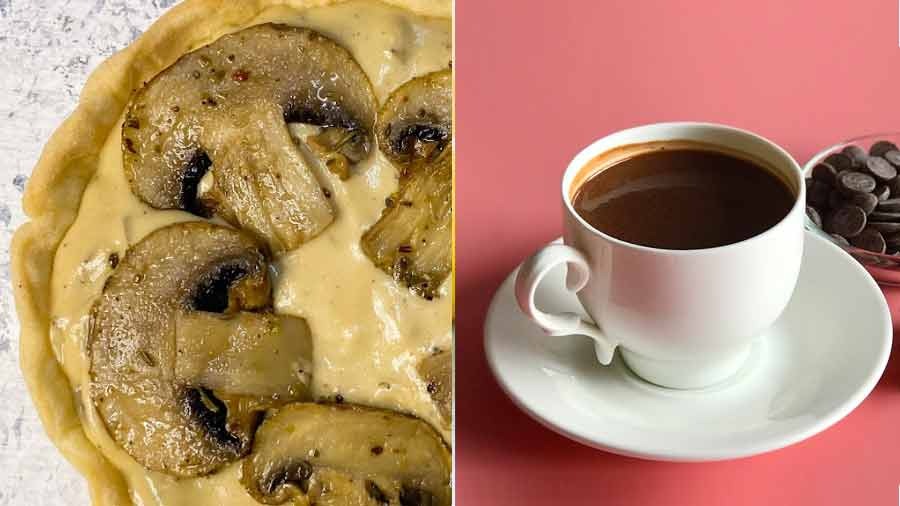 Cracked Pepper and Mushroom Quiche and a cup of hot chocolate
Shuktara Cakes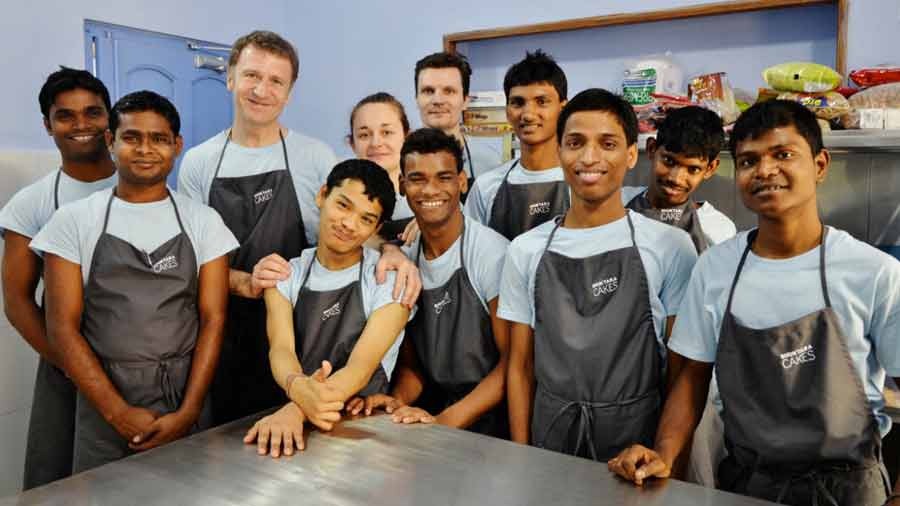 The bakers at Shuktara Cakes
Shuktara Cakes is an initiative started by the charity, Shuktara, and this bakery makes some of the best Madeleines and Almond Financiers in the city. They accept orders for deliveries and take-aways, but doesn't yet have an option to sit and eat. However, the fare they offer tastes delicious, wherever eaten. The oval-shaped soft Madeleines are available in four flavours, among which the choco chip variety is the most popular. The Almond Financier is a classic French concoction – little rectangles of spongy goodness – a must-try for anyone with a sweet tooth.
You can order from Shuktara Cakes by contacting Somnath Sardar at +91 98743 49175.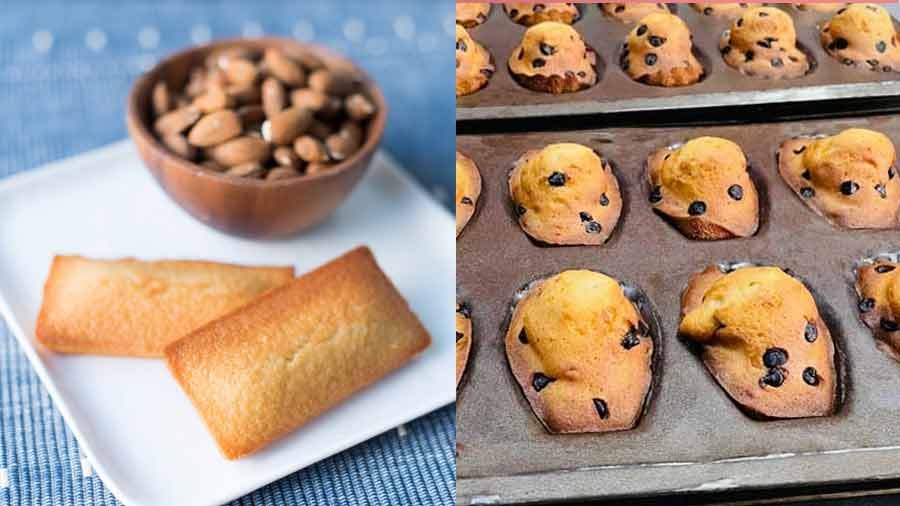 Almond Financiers and fresh Madeleines