"Just hold on a second," says chef Ranveer Brar over the phone, as we hear him step out of the car and meet his son Ishaan, who is clearly elated to see him, going by the shrieks. If you follow Ranveer on the 'gram, you've watched the father-son duo in some fun Reels together, with guest appearances by buddy and MasterChef India co-judge Vikas Khanna. 
Over his long and fruitful culinary career, Ranveer wears many hats apart from a chef's. He's a TV show host, food sufi, restaurateur, social media guru, author and food film producer. A champion of Indian cuisine and ingredients, Ranveer was talking about millets long before 2023 was declared as the International Year of Millets. As 2022 comes to a close, My Kolkata caught up with Ranveer on his ongoing projects, food trends, his efforts to revive Bengal's Bandel cheese and more. 
MasterChef India Season 7, which you are co-judging with chefs Vikas Khanna and Garima Arora, starts streaming on January 2, 2023. How's that coming along?
We're into the fifth week of shooting and we've already shot the 22nd episode. We will be shooting all the way into March. We have a great bunch of guys and contestants this time. It's amazing how the pandemic has led to an increase of food knowledge and skills and that is being reflected in the quality of participants. 
Describe the post-pandemic Indian consumer.
The pandemic had its role to play in terms of the awareness towards broader, global flavours, and local and hyperlocal ingredients and experiences. People had free time and a lot of that went into exploring food and becoming more aware about what they're eating.
Tell us more about the increased interest in local and hyperlocal culinary culture.
Local and hyperlocal ingredients have reached supermarket shelves. The reign of the millets has started [2023 is the International Year of Millets] and millets have taken a strong place in the kitchen. There are grain-based conversations happening and India is not just a Basmati country anymore. For the longest time, we were just blanked over with Basmati, now we're looking beyond that.
When we talk about hyperlocal, it also includes cooking styles and cooking utensils. There's an interest in kasha, pital, tamba, and Indian alloys for cooking, storing and serving. There is a 300% increase in sales for this kind of kitchenware, which includes Tier A towns. The people who shop for Le Creuset are willing to spend money on thick copper utensils.
Would you say people are taking a sort of pride in Indian culture?
Yes, there is an undercurrent of pride in cultural sentiment. Conversations about tribal food and village food are taking place. Sub-regional food is becoming more mainstream.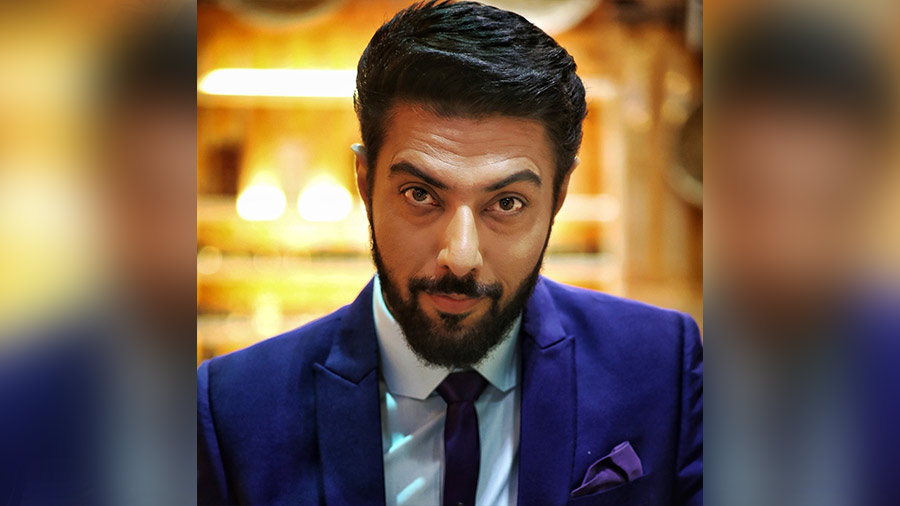 'Conversations about tribal food and village food are taking place. Sub-regional food is becoming more mainstream,' says Ranveer
@ranveer.brar/Instagram
In Bengal, Bandel cheese has got a new lease of life thanks to your efforts.
We need to focus on stories that have to be told. The government is already helping Bandel cheese get a GI tag. Some families in Bandel had given up making it and we are having them restart it because until you start reproducing the cheese, you can't get a GI tag. The government has been very kind and given them land. Meanwhile, the ongoing production is now available in Biswa Bangla stores. With the collective efforts being put in, I think we can safely stop worrying about the product and the trade skill fading away. [Check out Ranveer's YouTube recipe on Mixed Veg with Bandel Cheese here].
As a frequent traveller and 'food nomad', what was your last memorable meal?
It was in Lapland, the northernmost region of Finland and the last ring of vegetation. I was always curious about Lappish food and what was eaten there. Visiting Finland was a wonderful experience and we saw reindeer and ate local berries.
Ranveer's adventures in Finland
@ranveer.brar/Instagram
When can we expect your next cookbook?
Soon! My next book is about cooking through the Indian seasons. It will have recipes through the six seasons of India and not the universal four.
Finally, what trends can we see more of in 2023?
We can look forward to tribal food and grain-based conversations. I think Odisha is taking centre stage and the government is doing a great job of putting policy behind culture. The biggest proof of any government pushing the narrative is the boom in South Korean culture like K-pop, K-drama and Korean food. Odisha is taking on from there. It's also amazing how Jagannath Temple in Puri has held temple cuisine together.
Read more about the "largest kitchen in the world" in Jagannath Temple on Ranveer's blog here.