They are small salty, crumbly discs about an inch in diameter and a quarter of an inch in thickness. They come in plain and smoked flavours, and are available only in a couple of shops in New Market. What are they? Bandel cheese, of course. Like most other cheese in the world, Bandel cheese too is named after its place of origin – Bandel – a former Portuguese colony about 50 km north of Kolkata. 
The Portuguese influence in Bandel dates back over 400 years and Bandel Church happens to be one of the first Christian churches in undivided Bengal. It was the Portuguese who introduced the art of cheesemaking in Bengal. But unlike the severely modified church, the cheese and its production method have remained unaltered since its inception.
Bandel cheese is made from chhana, which is also the basic ingredient for several Bengali sweets like rosogolla and sandesh. It was the Portuguese who introduced the process of chhana making to Bengal, leaving a permanent mark in the culinary history of the region.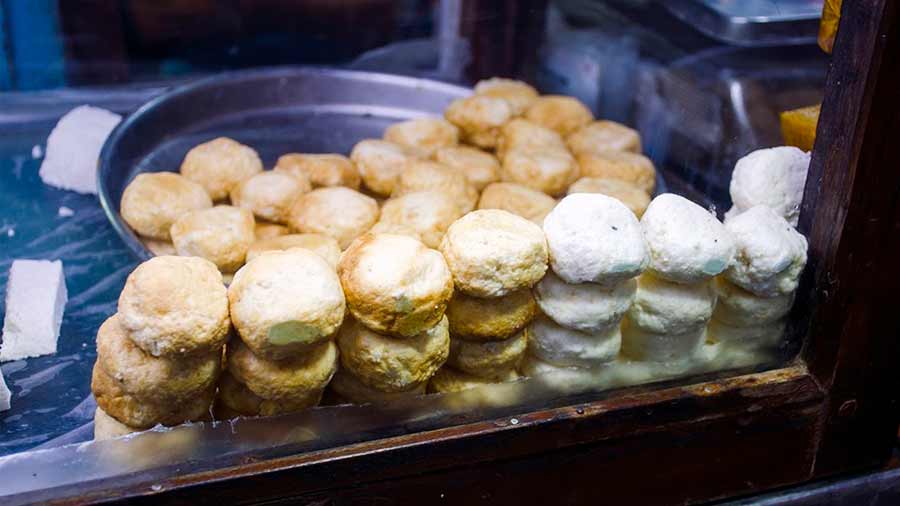 The cheese is available only in a couple of shops in New Market
Rangan Datta
This cheese is now no longer produced in Bandel – only a handful of families near Arambagh continue with the cheese-making process and sell it to a couple of shops in New Market. In recent times, there have been some isolated efforts to promote Bandel cheese and its presence can be found in the menu cards of some five-star hotels. Efforts are also being made to make it available online. 
The cheese is available in two varieties – plain and smoked. The smoked variety is brown in colour and has a crust, while the plain one has no crust and is white in colour. Both contain a high concentration of salt, which increases the shelf life. For consumption, the cheese needs to be soaked in water overnight. Crumbly in texture, the cheese acts as a topping for salads and pastas. It has even been paired with omelettes and instant noodles.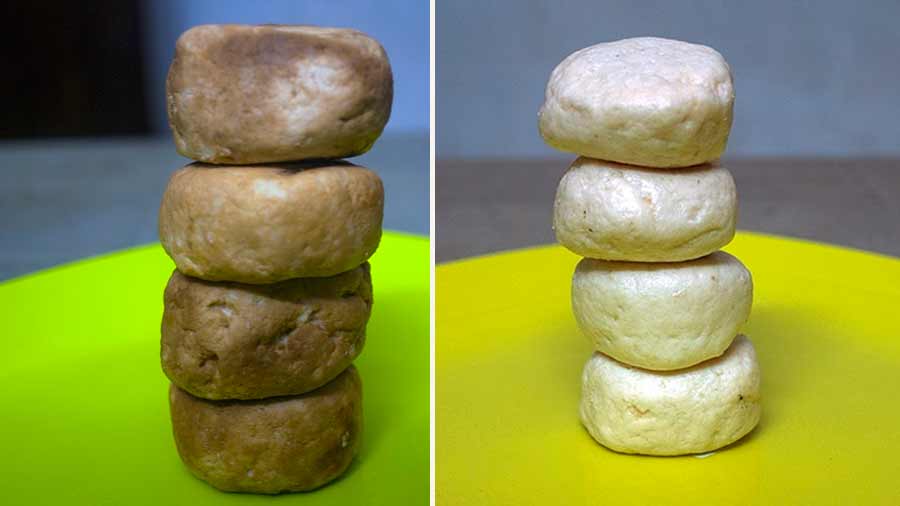 The smoked variety is brown in colour and has a crust, while the plain one has no crust and a white shade
Rangan Datta
In 2017, the Food Technology and Biochemical Engineering Department of Jadavpur University started a scientific study of Bandel cheese under associate professor Debabrata Bera. Funded by the Department of Science and Technology, Govt. of West Bengal, the project aims at the hygienic production of Bandel cheese in a controlled environment. Bera is assisted by professor Lakshmishri Roy of Techno India as co-supervisor. The project aims at measuring the economic potential of the cheese, both in the domestic and international markets, and leading to a geographical identification (GI) tag. The project also aims at training the artisans who presently make the cheese.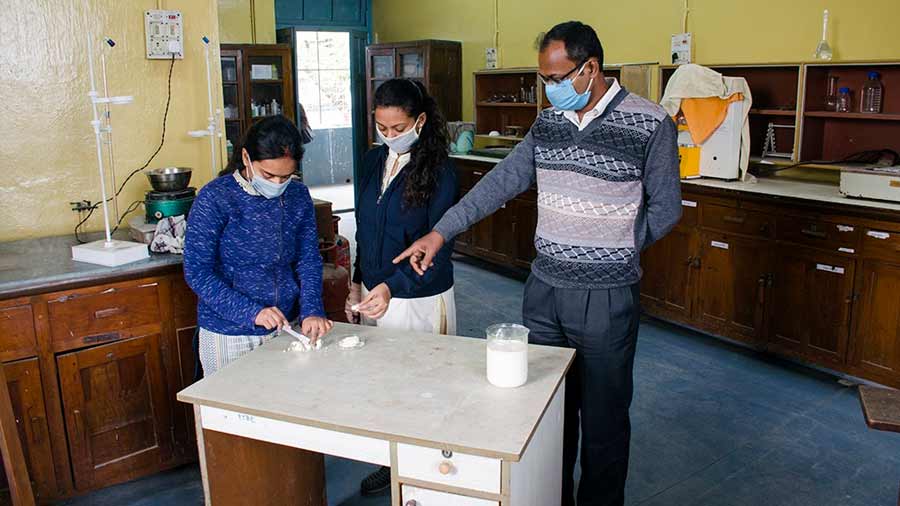 JU associate professor Debabrata Bera and two research scholars, Bedotroyee Chowdhury and Minakshi Chakraborty, have successfully re-created Bandel cheese in a lab
Rangan Datta
The team has already successfully re-created Bandel cheese in their lab and have identified a cheesemaker hailing from a small village near Arambagh. Palash Ghosh is one of the few remaining cheesemakers whose family has been involved in the process for a couple of generations. According to Ghosh, things have taken a downturn since the pandemic began. During the complete lockdown of the early stages of the pandemic, Ghosh had to throw away 12,000 discs of cheese. And things haven't improved much even after the lockdown was lifted. He is now thinking of an alternate source of income – but his father and uncle continue the tradition of producing Bandel cheese.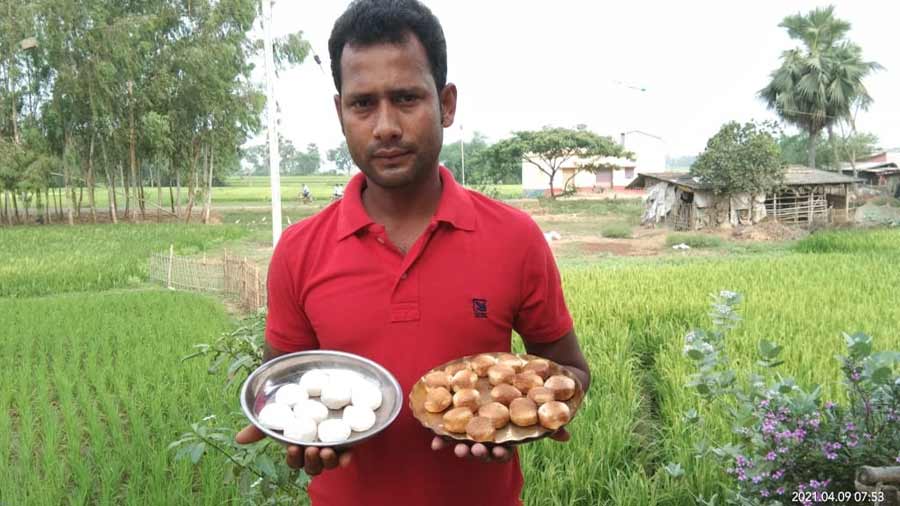 Palash Ghosh and his family have been involved in the cheese-making process for a couple of generations
Courtesy: Palash Ghosh
Although Bandel cheese production and demand has seen some progress in recent years, it is unfortunate that the artisans who have been making it are slowly turning away from it and looking for alternative professions. A more coordinated effort is called for to ensure the survival of this centuries-old cheese, which is now more Indian than Portuguese.
Rangan Datta is a mathematics and management teacher by profession and a travel writer and photographer by passion. He has been addicted to discovering off-beat places since his undergraduate days at St. Xavier's College. Blogging and contributing to Wikipedia are his other passions.