With the nip in the air coupled with the warmth of the early-day sun, Southern Avenue is abuzz with the sight of morning walkers, pet lovers, bajaar-goers, and fitness and sport enthusiasts. The area in and around Rabindra Sarobar has seen cafes and restaurants mushrooming, and now with winter knocking on the door, several are upping their shutters early to let in the breakfast-loving crowds.
Here's a ready reckoner for scrumptious morning meals in and around Southern Avenue.
Loafer's Cafe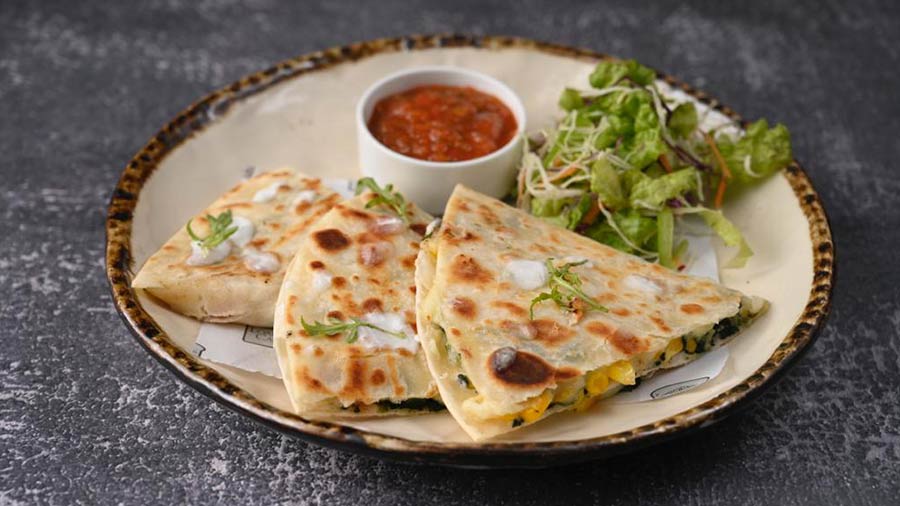 At Loafer's Cafe
Out for a morning stroll with your furry friend? They can tag along to this newest cafe on the Southern Avenue block. From the house of Ambuja Neotia, Loafer's Cafe has an outdoor and indoor section and pets are welcome everywhere. The All-day Breakfast Menu includes Sliced Avocado on Toast (served with pesto jam and goat cheese), French Toast with Nutella, berries, fudge and banana, Quesadillas, Parfait and a Non-Veg Platter with the works - sunny side-up, sausages, hash brown and baked beans. Wash it down with a cup of Hot Chocolate, Cappuccino or an Americano. 
Bestseller: Veg and Non-Veg Breakfast Platter 
Opens for breakfast: 8am 
Price for two: Rs 1,000
8th Day Cafe & Bakery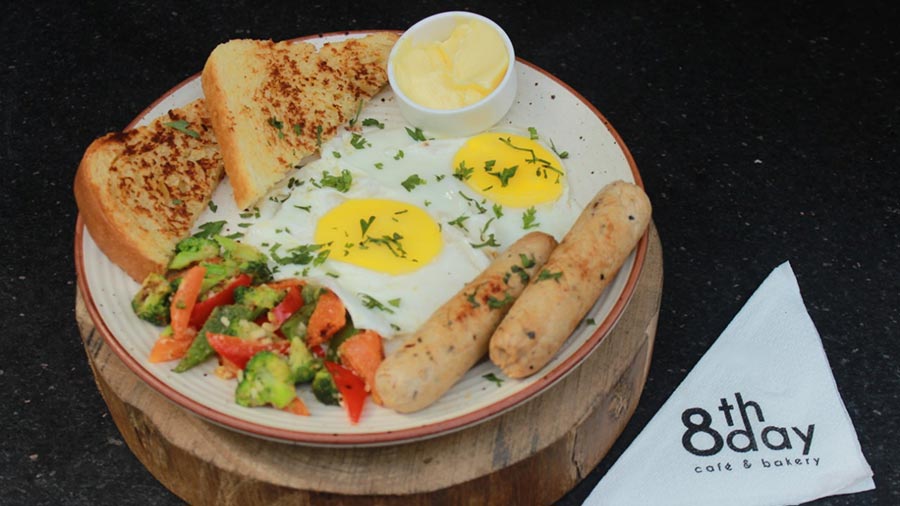 AT 8th Day Cafe & Bakery
A hearty meal right before you deal with the stress of the day is like soup for the soul. The popular 8th Day Cafe and Bakery (opposite Vivekananda Park) serves up breakfast platters, sandwiches, burritos and even some winter-special sweet treats. Try breakfast staples like Non-Veg Breakfast Platter, Grant's Sandwich or the evergreen West Range Omelette, or pick from the winter pumpkin range of pies, breads, salads, soups and strawberry cheesecake. Can't visit? No worries, order online! 
Bestsellers: Grant's Sandwich (Non Veg), American Grilled Cheese (Veg), West Range Omelette 
Open for breakfast: 9am
Price for two: Rs 700 (approx.)
Blue Tokai Coffee Roasters (Jatin Bagchi)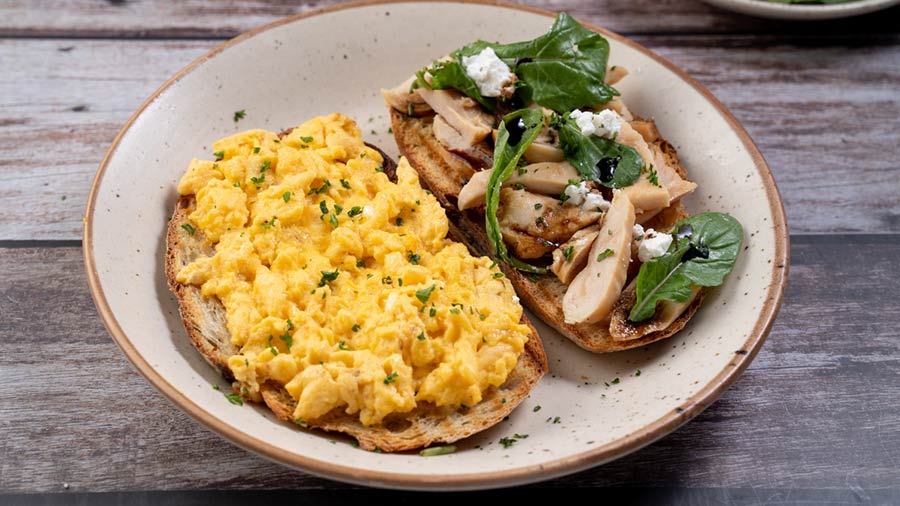 At Blue Tokai Coffee Roasters (Jatin Bagchi)
If you have been jogging, walking or working out at Vivekananda Park, you can always drop by at the newly-opened Blue Tokai Coffee Roasters outlet on Jatin Bagchi Road. The cafe offers some of the best options for health conscious individuals. You can try out dishes like Guacamole on Toast (contains egg), Mushroom Scrambled Eggs on Sourdough (contains egg), Smoked Chicken Scrambled Eggs on Sourdough (non-veg) or a granola bowl with mango and peachy twist or the usual salads, sandwiches and wraps. And when at Blue Tokai, gulp these down with freshly-brewed coffee or juices.
Bestsellers: Guacamole on Toast, Mushroom Scrambled Eggs on Sourdough and Pesto Grilled Chicken Sandwich.
Open for breakfast:  8 am every day 
Price for two: Rs 800 (approx.)
Bunzara Cafe & Boutique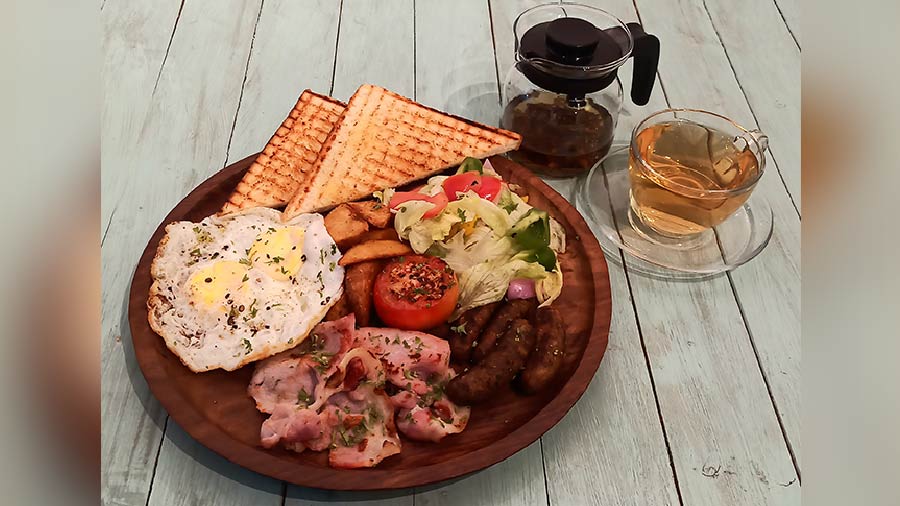 At Bunzara Cafe & Boutique
If you fancy breakfast in a bowl, circle your way to Bunzara. Sip on a cup of Darjeeling first flush and pick from Granola Bowls and Overnight Oats to Creamy Coconut Porridge and a variety of pancakes – regular, choco chip and banana caramel. Bunzara also serves vegetarian and non-vegetarian all-day breakfast platters, should you like to avail them any time during the day. 
Bestseller: Bunzara Special Pork Platter with complimentary juice/tea/coffee
Open for breakfast: 9 am to 1 pm; Platters available all day
Price for two: Rs 900 (approx.)
Cafe Drifter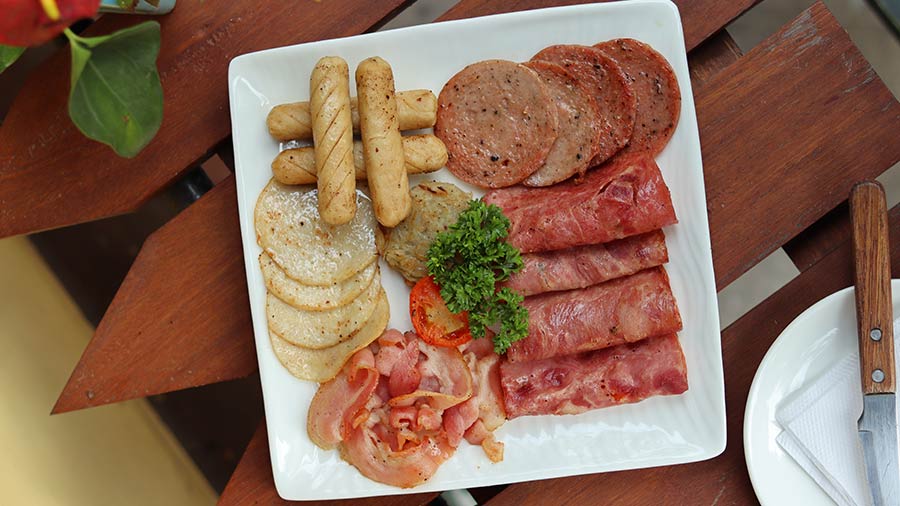 At Cafe Drifter
If having a meaty morning meal is your thing, then check out Cafe Drifter's all-day breakfast menu. Available every day, you can choose from their meat platters, bacon and eggs on toast; or indulge in a cheese omelette; or reminisce about your childhood with 2-minute Maggi meals. With breakfast comes a selection of tea, coffee and chocolate drinks like Cafe Latte, Americano on the Rocks, Death by Chocolate Shake and more. 
Bestseller: Porky Fellas (English-style bacon and eggs on toast)
Open for breakfast: 8 am, everyday 
Price for two: Rs 700 (approx.)
Cafe Positive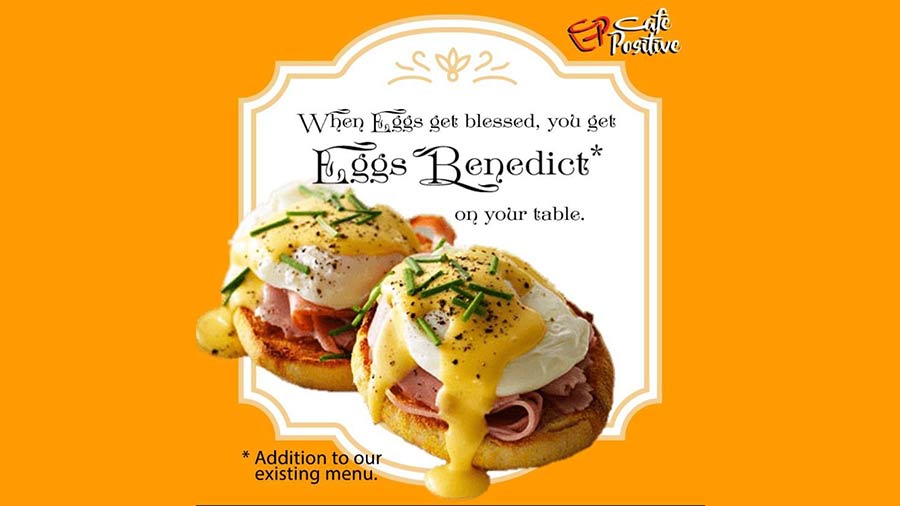 At Cafe Positive
Cafe Positive is Asia's first cafe run by HIV+ staff. The cafe serves breakfast only on weekends, and guests are welcome to dine-in or takeaway. They currently serve English and American breakfast in both veg and non-veg options along with fresh fruits, fruit juice, milk and dry fruits. You can also opt for a variety of grilled sandwiches should you find the platter a tad heavy. The menu will soon be upgraded to include more options, shared a spokesperson.
Bestseller: Eggs Benedict
Open for breakfast: 8.30 am on Saturdays and Sundays only 
Price for two: Rs 550 (approx)
Poach Kitchen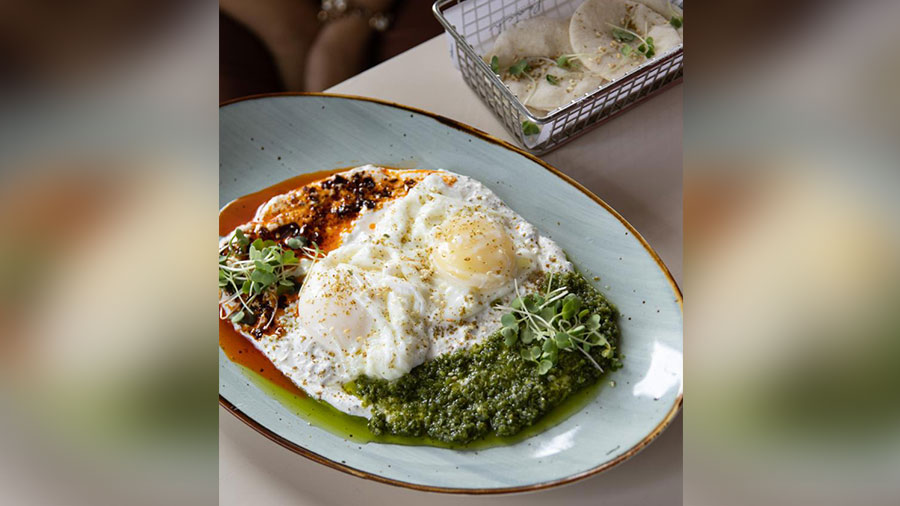 At Poach Kitchen
As winter sets in, it's time to get 'poached' at Poach Kitchen, a dreamy bakery-cum-global cuisine restaurant in the heart of Southern Avenue. Head straight to the rooftop on Level Three if you like your meals with a side of the gentle morning breeze or stay cosy indoors, one floor below. The weekend-only breakfast menu packs in Avocado Hummus, Grilled Cheese with Candied Bacon and Maple Syrup, Rose Espresso Tikki, Apple-Beetroot-Cranberry and Date Smoothie and more. Don't forget to click a picture for the gram at this Insta-friendly cafe with its textured walls and faux floral arch. 
Bestsellers: Turkish Poached Eggs, Green Fix, Baklava Cappuccino 
Open for breakfast: 9 am on Friday, Saturday and Sunday
Price for two: Rs 1,200 (approx.)
Tea Junction (Lake Road)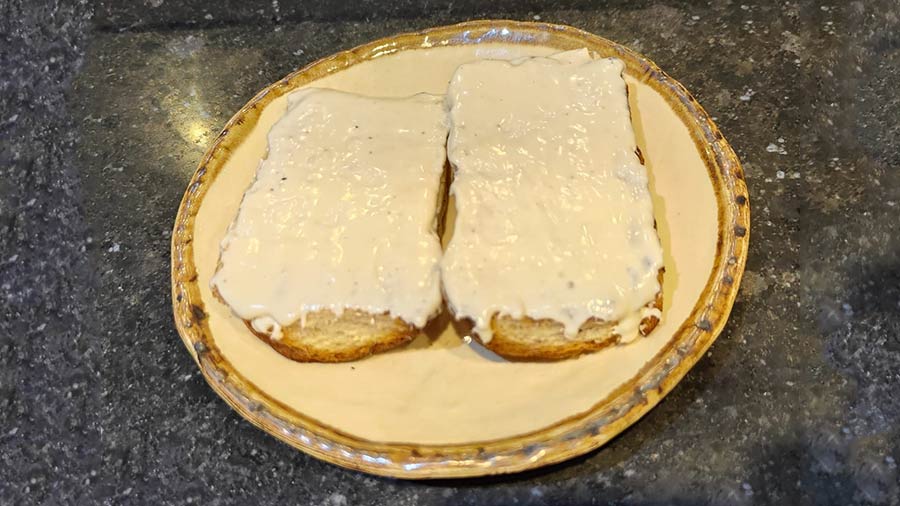 At Tea Junction (Lake Road)
If you like it light in the mornings, then you can check out the delicious sandwiches from the neighbourhood's Tea Junction. Moreover, they serve the famous Malai Toast from the lanes of north Kolkata, and they have Bubble Tea too! A quick bite after your morning walks or exercise routine with a fresh cuppa of chai will rejuvenate you for the rest of the day. 
Bestsellers: Malai Toast, Corn & Cheese Sandwich, Chicken Mayonnaise Sandwich
Open for breakfast:  24*7; every day 
Price for two: Rs 350 (approx.)
Starbucks Coffee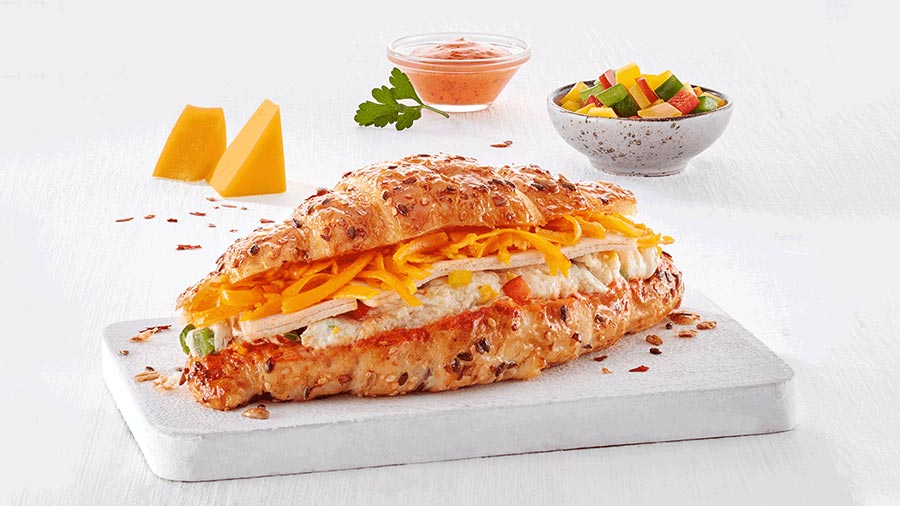 At Starbucks Coffee
The name Starbucks brings instant flashes of creamy coffee to mind. For all you morning coffee lovers, just hop into the new Starbucks outlet in Southern Avenue and enjoy their bestseller coffees. Pssst: Tried the Crunchy Red Hat Mocha Frappuccino? Team it with salads, wraps, croissants, pies, pastries and sandwiches of your choice and your delicious morning meal is set. 
Bestsellers: New York Cheesecake, Egg White & Chicken in Multigrain Croissant, Murg Kathi Wrap; Crunchy Red Hat Mocha Frappuccino
Open for breakfast:  8 am every day 
Price for two: Rs 970 (approx.)
Mrs Magpie's (Keyatala)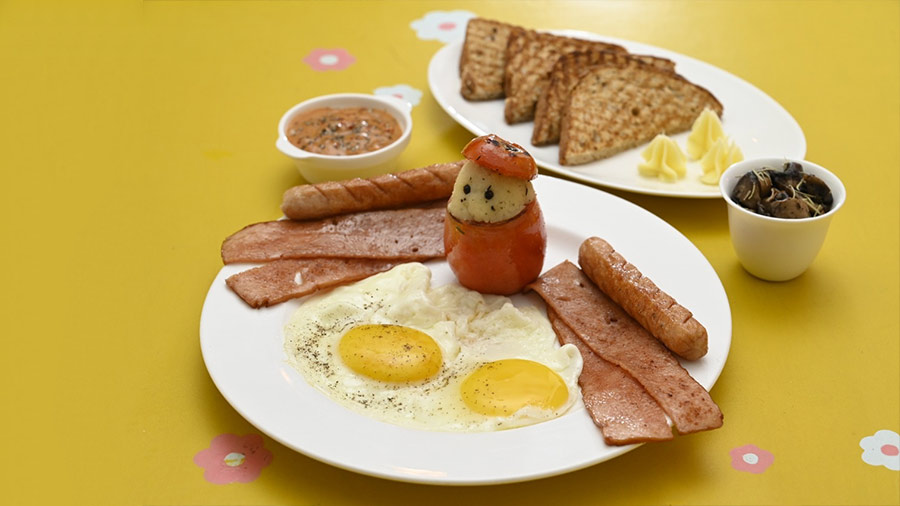 Has it already been a decade of enjoying the cutest li'l cupcakes from Mrs. Magpie? The Keyatala cafe that was relaunched in a new avatar in June now offers a lot more, including a meaty English breakfast. Pump up on your proteins with the English Breakfast Platter, which packs in two eggs fried/ scrambled, chicken sausages, chilli baked beans, grilled tomato, sauteed mushrooms, chicken bacon and toast. You can even make your eggs to order. Watch this space for their festive offers starting December. 
Bestseller: English Breakfast 
Opens for breakfast: 9am 
Price for two: Rs 900
For more breakfast options in the city, check out My Kolkata's previous listicle here.