When the Chennai Super Kings (CSK) came to the Eden Gardens this season, Kolkata turned yellow for Mahendra Sing Dhoni. A few weeks before that, red and black t-shirts almost outnumbered those in purple and gold, as a mark of Virat Kohli's popularity in the City of Joy. For the Kolkata Knight Riders' (KKR) last home game on May 20, Eden was divided once again, with many rooting for the Lucknow Super Giants (LSG), not just for their Mohun Bagan tribute kit but also because of a certain Gautam Gambhir.
While there is no doubt that Kolkatans, for the most part, are in love with KKR, which are the other franchises and players that this city admires the most? Before the IPL concludes in Ahmedabad this weekend, My Kolkata went out and found the answers by asking the youth of the city to nail their colours to the mast. Here is what we found.
Criteria for the survey
As part of our IPL Youth Pulse of Kolkata 2023, we spoke to 45 youngsters, both males and females, in the age group of 18 to 25. All of them belonged to colleges in the city and are avid followers of the IPL, having quite literally grown up with the tournament.
CSK and Dhoni reign supreme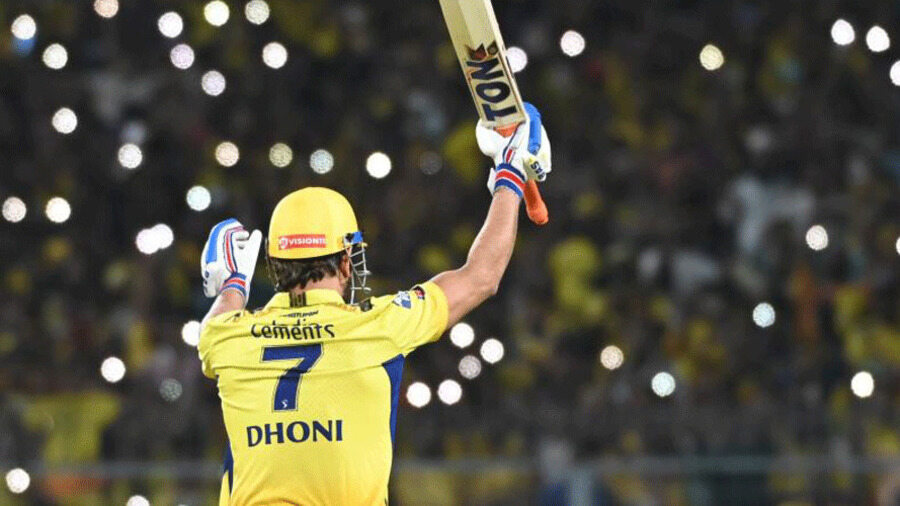 No IPL cricketer, past or present, is more loved in Kolkata than Dhoni
TT Archives
As was evident from the reception Dhoni received at Eden, Kolkata loves the Yellow Army. So much so that our survey found CSK to be the best supported team among the city's youth alongside KKR, with both franchises clocking 38 per cent of the votes for most favourite team. In third place came the Royal Challengers Bangalore (RCB) at 18 per cent, while Mumbai Indians registered close to four and a half per cent of the votes.
In terms of all-time favourite IPL players, it is entirely predictable to see MSD top the charts, with a whopping 24 votes out of 45, ahead of Kohli, who got 14. Of the former players, AB de Villiers received the most love with nine votes. Former Knight Chris Gayle got six votes, one more than two-time IPL-winning skipper Gambhir, who ended up with five. Interestingly, both Dhoni and Kohli's numbers went down fractionally when voters were asked to name their current favourite IPL player. While Dhoni's vote share got cut down by five to 19, Kohli lost a single vote to finish on 13. The best of the rest was Rinku Singh, whose fantastic season saw him earn five votes to clinch a podium place on the popularity polls.
Kolkata does not want to see Mumbai win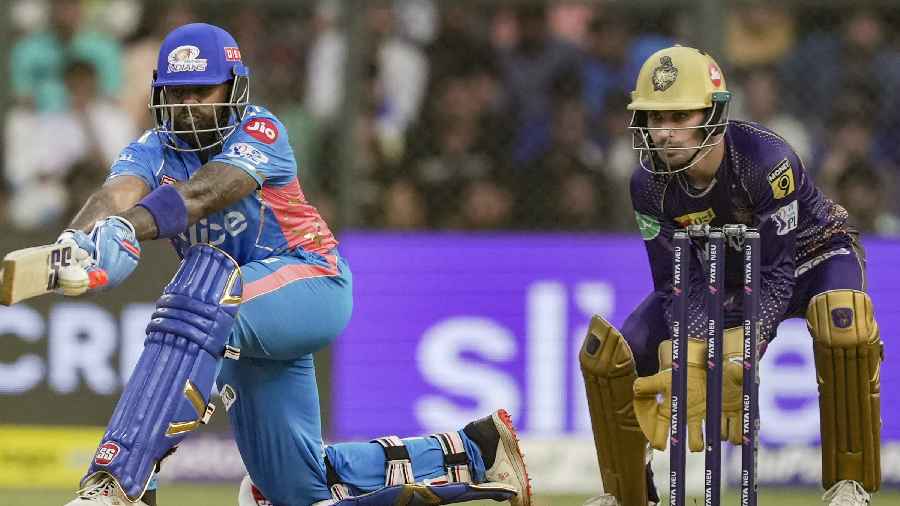 More than 35 per cent of our respondents do not want to see MI win this year's IPL
When we asked Kolkatans which team they did not want to see win the IPL this season, 35 per cent of them picked MI. After Mumbai, the team that most Kolkatans were praying not to win the IPL was… KKR. Yes, you read that right! Half a dozen of our respondents did not want to see a third KKR triumph and can now be at ease knowing their worst nightmare has been deferred, at least until next year. The next two teams that young fans did not want to see lift the trophy were RCB and the Gujarat Titans (GT), with both getting five votes.
Most memorable IPL moments: MI's five titles to Rinku's five sixes and more
Unsurprisingly, the question that drew the most diverse response in our survey pertained to people's favourite IPL memories. While some picked Kohli's dream 973-run season from 2016, many others opted for their experience of a live game at Eden, including the RCB-LSG eliminator last year, which saw Rajat Patidar notch up an electrifying century. Kohli's own three-figure score at Eden from 2019 also earned a few votes along the way.
Rohit Sharma's MI, who seem to send Kolkatans into a bout of cognitive dissonance, reignited fond memories for five voters, three of whom picked their first IPL title in 2013 as their favourite moment (which, of course, came at Eden against CSK), while the other two went with their narrow victory in the 2019 final. Compared with this, only three voters picked past KKR victories as their defining IPL moment. Two youngsters remembered RCB's capitulation against KKR from 2017, when the former were bowled out for just 49, while three individuals singled out Rinku's Herculean effort of five sixes off five balls to win a thriller against Gujarat earlier this season. Speaking of explosive innings, two of the most destructive knocks in IPL history received four votes apiece — Gayle's 175 not out in 2013 and Brendon McCullum's unbeaten innings of 158 that set the IPL on its way to unparalleled entertainment.
JioCinema wins the battle of eyeballs
Finally, we come to the most one-sided question of our survey. Where are Kolkata's youth watching the IPL action unfold? With two different networks covering the IPL for the first time this year, we expected a close contest for eyeballs between StarSports and JioCinema. But it is Jio that wins this face-off hands down, with 69 per cent of the respondents showing their preference for streaming over traditional broadcasting. When it comes to grabbing the attention of Kolkata's youth, it is fitting to say: "Jio Dhan Dhana Dhan!"