After speaking to scores of young Kolkatans across seven colleges and universities, with 57 per cent male respondents and 43 per cent female, My Kolkata is ready with a bird's-eye view of FIFA World Cup fandom among city students. 
More than 30 per cent are rooting for Argentina to prevail in Qatar, followed by Germany and England (almost 14 per cent each), Brazil (13 per cent) and Portugal (nearly 11 per cent). France, Belgium and Spain also have their supporters, but not in such numbers. As for teams that college-goers would love to see bid farewell as soon as possible in Qatar are England (close to 17 per cent ), Argentina (15 per cent), Germany (13.5 per cent), Spain and France (both 11 per cent).
Lionel Messi and Cristiano Ronaldo, inevitably, remain the most popular players on campuses, sharing 40 per cent of favourite player votes between them. Karim Benzema emerges as the best of the rest (a pity that he will miss the World Cup), while the likes of Pedri, Neymar, Angel Di Maria, Kevin De Bruyne, Allison Becker and Phil Foden are also among the stars Kolkata's youth will be watching out for. Anyone heard of Kylian Mbappe by the way?
In terms of favourite moments from previous World Cups, Brazil's 7-1 humiliation by Germany in 2014 is firmly etched in the minds of most Kolkatans. Also evoking nostalgia are Spain's 2010 triumph against the Netherlands and Ronaldo's electrifying hat-trick against La Roja in 2018.
As for where most college students will be watching the World Cup, the answer is where they watch everything else — the ubiquitous mobile phone. One more reason for JioCinema to step up its server game.
Read on to discover the detailed institutional breakdown of World Cup fever in Kolkata.
Split loyalties at Amity University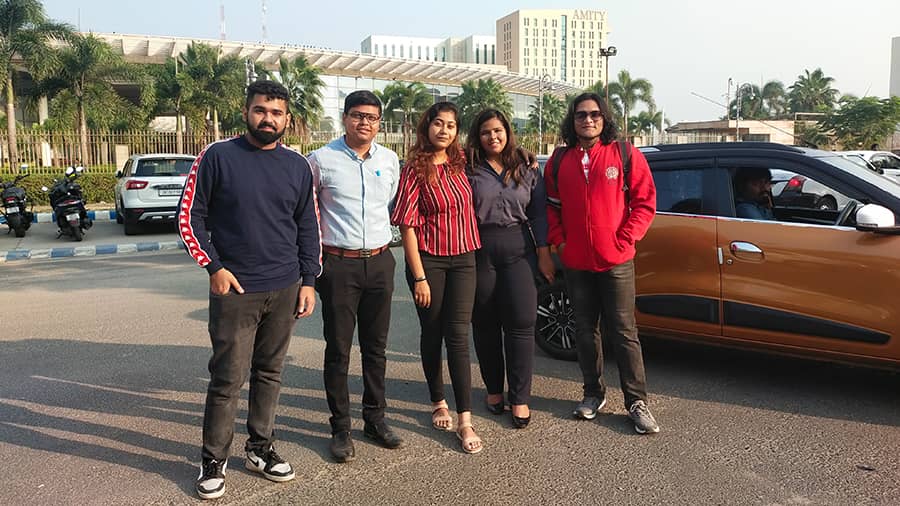 Amity University students constitute the most diverse fanbase as part of our World Cup survey
Debrup Chaudhuri
Amity University does not have any consolidated allegiances ahead of the World Cup. Each of the LLB students we spoke to is rooting for a different team. Among them are Rohit Adhikary, 22, a Messi fanboy, who is obviously cheering for Argentina. Rishav Chattopadhyay, 22, is a diehard Portugal supporter, while 23-year-old Upasana Bhattsali loves Belgium and Kevin De Bruyne.
Jadavpur University (mostly) divided between Argentina and Germany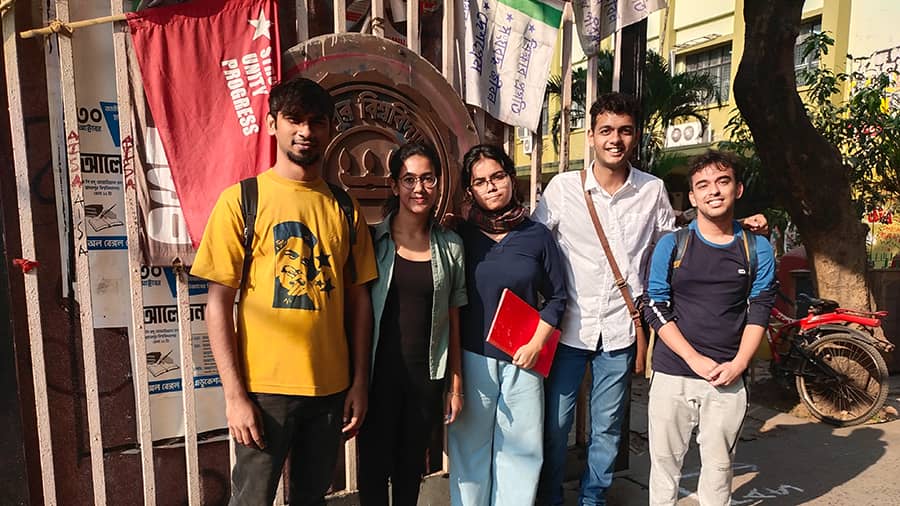 JU students are either rooting for Messi or those that crushed his World Cup dream in 2014
Debrup Chaudhuri
The MA students we spoke to at JU are either for Argentina or Germany. Bishnupriya Datta is a 24-year-old Argentina fan, even though her favourite player is Neymar. Sagnik Saha, 22, is also in the Argentina fan zone, with a special liking for Angel Di Maria. With contrasting loyalties to Sagnik is Subhadeep Charkrabarty, 24. He is supporting Germany and praying for Spain's exit, all the while missing Karim Benzema in action for France. Soumilee Dasgupta, 22, is supporting Germany this time, with France as her fallback option.
Argentina, Germany and Brazil carve out their niche at Calcutta University, Department of Law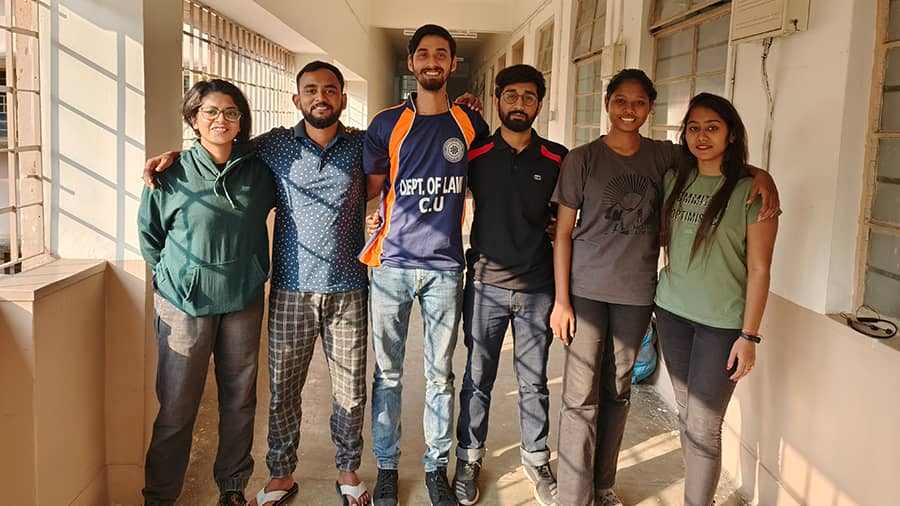 Three countries divide support among law students at Calcutta University, Department of Law
Debrup Chaudhuri
The LLB students we spoke to at Calcutta University's law department belong to one of three camps — Argentina, Germany or Brazil. Among them, Md. Nazish Khan, 22, and a footballer himself, is backing Germany to prevail in Qatar, while also keeping tabs on England. Asad Ali, 24, adores Messi and Argentina, though he has Germany as his second go-to team. Ritam Chakraborty, 23, also has Argentina and Germany as his number one and two. Shaenjuti Ghosh, 22, is rooting for Germany to go all the way. Meanwhile, 22-year-old Dipshikha Bhandari and 19-year-old Alisha Ekka are ramping up support for five-time champions Brazil.
Argentina marginally ahead at Calcutta University, College Street campus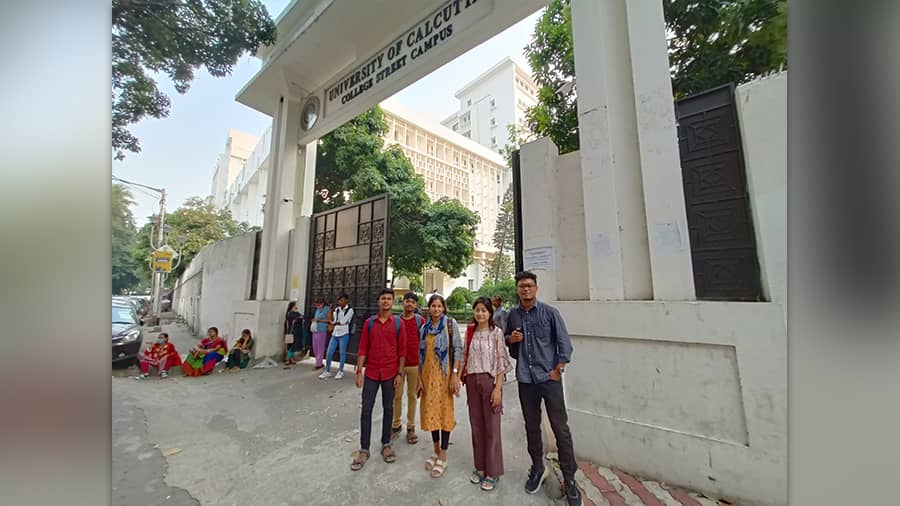 Calcutta University on College Street is just about in Messi and Argentina's corner
Debrup Chaudhuri
Messi and Argentina have a narrow lead in terms of support among master's students at the College Street campus of Calcutta University. Among them, Manika Khatiwara, 22, is all blue and white this World Cup, though Brazil are her second team. Richard Basumatary, 22, is a Ronaldo admirer and will naturally be getting behind Portugal. Reetam Mandal, also 22, is siding with Messi and Argentina, while his contemporary, Norzang Bhutia, is flying the flag for defending champions France.
Brazil have the lion's share of support at Presidency University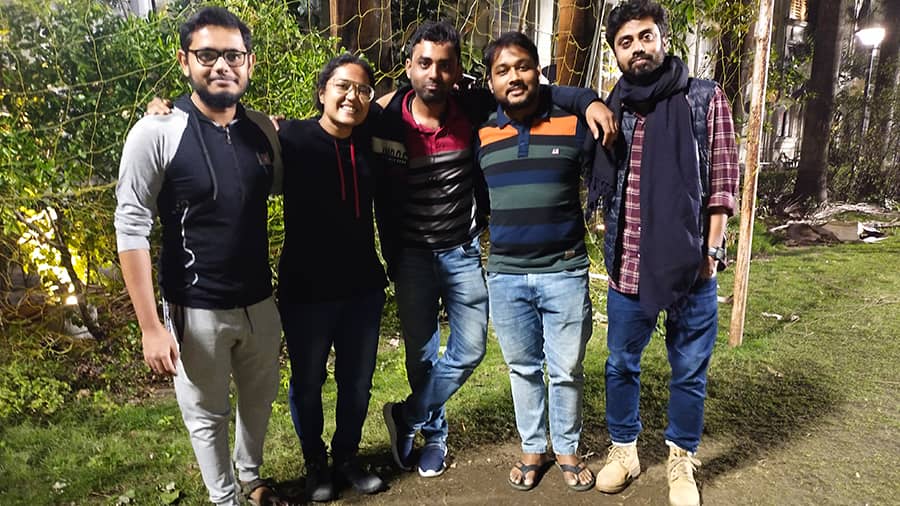 Brazil's Samba Boys have got many in Presidency University dancing to their tunes
Debrup Chaudhuri
Presidency University, especially its PhD students, are mostly stacked with Brazil fans. Rajdeep Roy, 34, is supporting Argentina and Brazil, while nurturing a soft spot for Germany. Avijit Mandal and Ruchira Mukherkee, 26 and 28, respectively, are Brazil cheerleaders, while opting for Germany and Croatia as their second teams. All this makes Joykesh Roy Barman, 28, somewhat of an outlier, since he intends to root for Portugal.
Portugal and England among the favourites at St Xavier's College, Park Street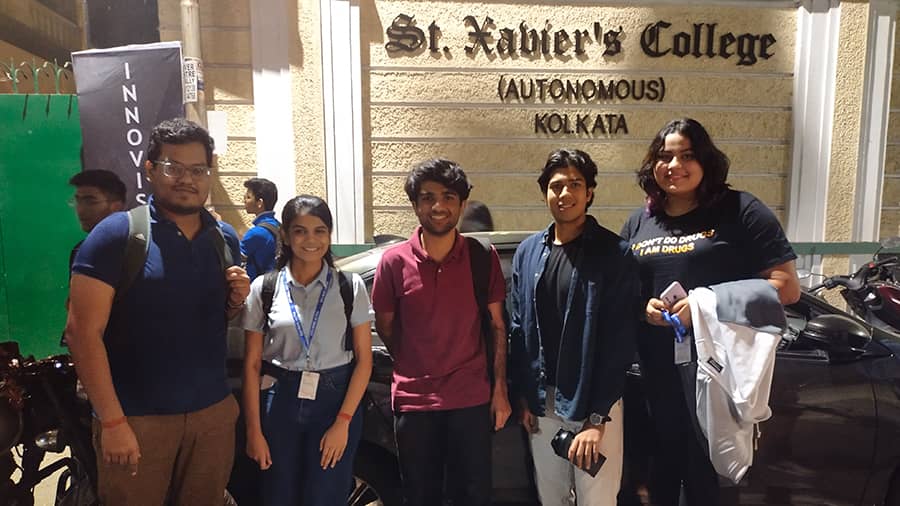 St. Xavier's, Park Street, is filled with Portugal and Ronaldo supporters
Debrup Chaudhuri
Portugal just about beat England when it came to winning over Xaverians at Park Street. Naman Kajaria and Shruti Jain, both 20, and Soumyadeep Dutta, 19, are all Portugal supporters. Even though Naman and Shruti recount Germany and Spain's winning goals from 2014 and 2010 as their favourite World Cup moments, respectively. In another point of consensus, they all adore Ronaldo. Mohit Joshi, 20, is one of many from St. Xavier's who have their allegiances firmly with England. Portugal are Mohit's back-up.
All about England at JD Birla Institute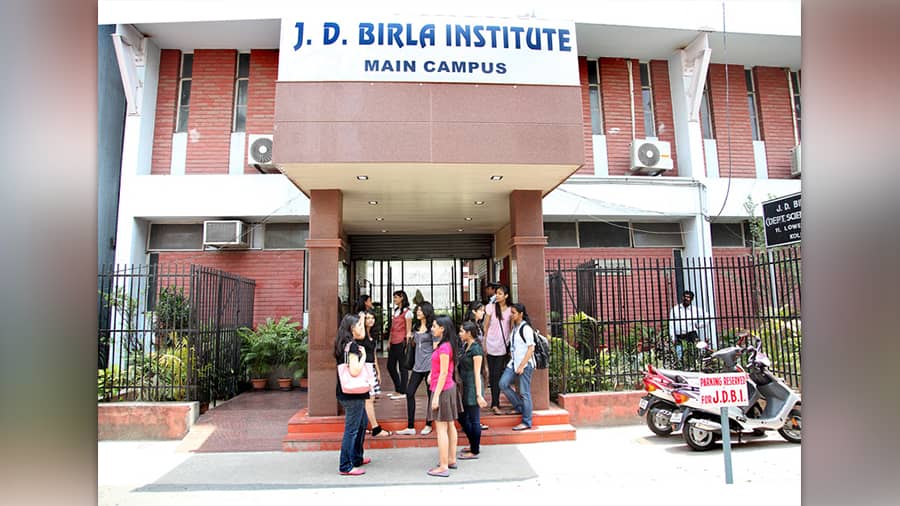 England are the flavour of the month when it comes to World Cup support at JD Birla Institute
TT archives
England seem to be on everyone's lips at the JD Birla Institute. Among those with unfiltered devotion for the Three Lions are BBA students Rajshree Khedwal, 19, and Khushi Jain, 21. Rajshree also hopes for a promising run from the US in Qatar, while Khushi has Spain as her second favourites.