Undertrial commits 'suicide' in Birsa Munda Jail hospital cell
Body found hanging with 'jailer murdered me' written on foot SP denies any foul play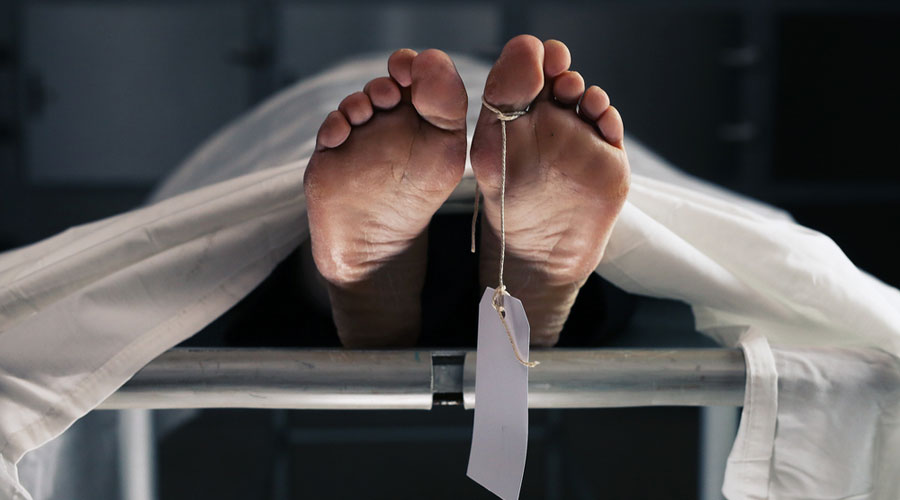 Representational file image
---
Ranchi
|
Published 22.11.21, 06:45 PM
|
---
A 32-year-old prisoner, under trial for murder, allegedly committed suicide in a cell at the hospital of  the Birsa Munda Central Jail in Ranchi on Saturday, but a message written on his foot has raised concerns over security of prisoners at the largest jail in Jharkhand.  
"Jailer ne mera murder kiya hai (the jailer murdered me)" was found written on the foot of the deceased's body when jail authorities recovered it, opening up possibilities of foul play by another prisoner or one of the staff members. Other suspected lacunae in the incident have also left jail authorities worried.
According to sources in the Ranchi jail, the prisoner, identified as Virendra Munda, hanged himself with the help of a towel on a door frame which was six-and-a-half feet tall. Munda was five-feet-three-inches tall, and it seemed quite impossible for a person to hang himself in such a cramped setting, sources said.
Birsa Munda Central Jail SP Hamid Akhter, however, said that Munda was in distress after the death of a family member last week, and was shifted to the jail hospital for treatment. Akhter denied any foul play, claiming Munda had tried to jump off a balcony in the jail hospital a day before hanging himself at his cell, indicating that he was suffering from depression and was suicidal.
"The prisoner was depressed after learning about the death of his family member, and we had to move him to the jail hospital after he had bouts of extreme anger and displayed violent behavior," said Akhter, adding that the jail administration has sought a judicial probe in the matter.
Munda died in a cell at the hospital, which is not a high security zone, jail authorities said.
The Jailer of Birsa Munda Central Jail, Mohammad Naseem, could not be contacted for comment. The Jail Superintendent, however, clarified that Naseem was not seen anywhere close to Virendra Munda's cell before the incident.
As per figures with the jail authorities, there are over 3,600 prisoners in the Birsa Munda Central Jail and around 1,200 of them are convicts.