Tata Steel initiatives to preserve biodiversity
The company has stood firm to the UN slogan on International Day of Biological Diversity as 'We're part of the solution# For Nature'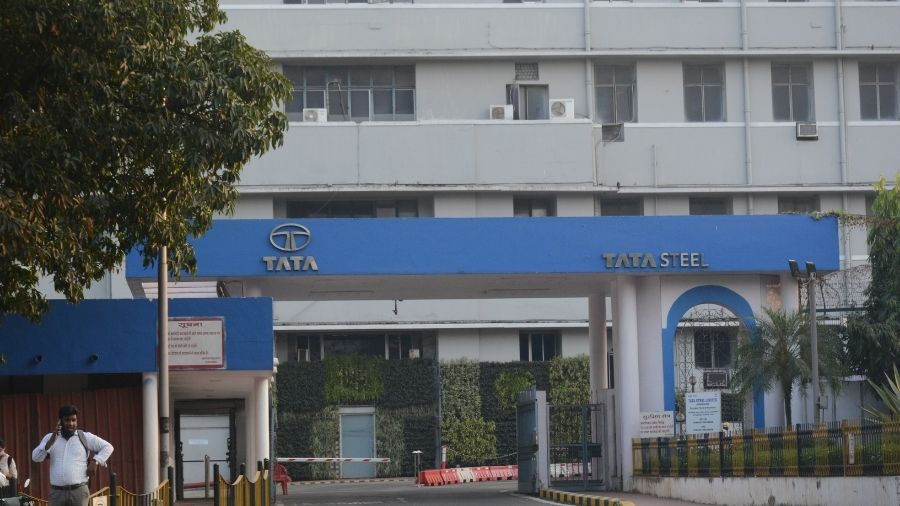 One such initiative of Tata Steel was reclamation of 62 acres of Jugsalai Muck Dump (JMD) as eco-park near Jugsalai in Jamshedpur. 
File picture
---
Jamshdepur
|
Published 24.05.21, 01:28 AM
|
---
Tata Steel has taken steps to preserve biological diversity in its operational areas through various initiatives in the last few years and has stood firm to the UN slogan on International Day of Biological Diversity as "We're part of the solution# For Nature".
One such initiative of Tata Steel was reclamation of 62 acres of Jugsalai Muck Dump (JMD) as eco-park near Jugsalai in Jamshedpur. 
"JMD was formed over the years by dumping of cinder and slag, mainly consisting of iron and coal, since the soil texture was such that it was devoid of any organic matter and also has high temperature. Hence, not conducive for sustainable biological growth in normal conditions. Under these circumstances, a soil texture was created to enhance water retention, provide better aeration, improve physical and biological conditions of soil and promote development of root system which also gave strength to dump soil stabilisation,"
Tata Steel spokesperson informed.
The spokesperson further said, "JMD posed severe environmental, safety and health hazards for the people of Jamshedpur. A comprehensive rehabilitation plan was implemented for slope stabilisation and vegetative growth for biological reclamation of the muck dump.
"Eco-restoration approach implemented with 100% biodegradable non-synthetic geotextile coir mat and coir logs on the dump slope and with application of growing media in slurry form of minimum 5 cm thickness, with a ratio of Neo-peat, top soil, and manure with micro nutrients before and after laying of the geotextile coir mat, followed by plantation of grass and shrubs and create environmentally safe and sustainable green cover and suitable 'geo green blanketing' to protect side slopes and prevent soil erosion and dust control," the spokesperson added.
Another initiative was transforming the 5-acre municipal solid waste dump into a lush green area at Dalma View Point, a picnic area on the Marine Drive, adjacent to the XLRI Jamshedpur in December 2020.
"The existing dump has been converted into a green park by layering the dump with soil and plantation of variety ranging from erosion of soil to stabilisation of slopes. Air and water pollution from the contaminated dump site was affecting the adjoining area. The slopes of the dump have been stabilised by Wadelia trilobata, a plant species which has an extensive root system. These species help in attracting various species of butterflies. The surrounding area to the dump has been converted into a green zone ranging from plantation area, grass lawns and picnic area. The picnic area is attracting species of butterflies, birds and insects by planting trees and shrubs of various nature and importance.
"A pond has been developed inside the picnic area to use the run-off water and equipped with a fountain to maintain the dissolved oxygen level and improve the quality of water in the pond," the spokesperson informed.
The other initiative was rejuvenation of the Bara pond in Sidhgora area of Jamshedpur.