Raghubar Das uses foul language against government
STATE DIGEST: Bokaro traffic meet; police officer commits suicide; accident on Ranchi-Patna highway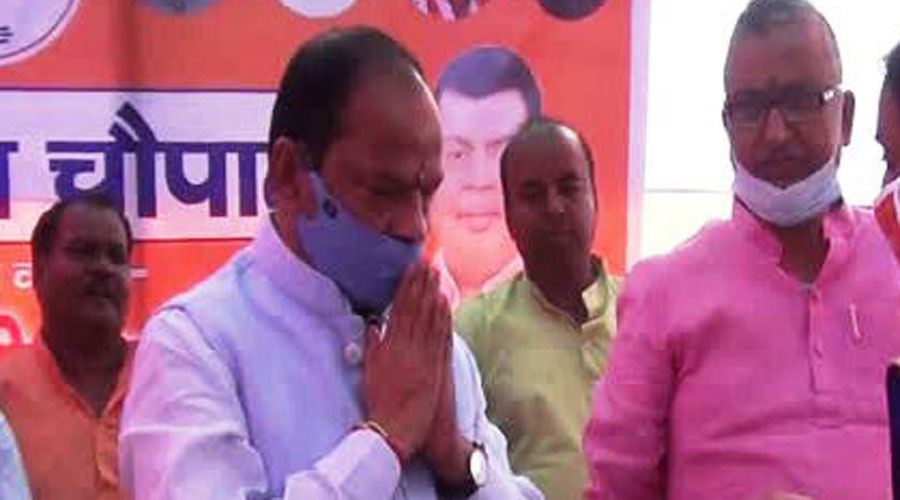 ---
---
BJP's national vice president and former chief minister Raghubar Das on Saturday termed the leaders of JMM-Congress government as 'chotta (a petty thief)' ruling the state.
Das was in Bokaro for a campaign for Yogeshwar Mahato in the Bermo Assembly by-election.
He was addressing a Mahila Chaupal organised at the Tiro Mor of Jainamod. He also stated that the Hemant Soren government is "Nikkami (useless)" and that it's every lie is coming out.
Co-working president of Jharkhand Congress, Rajesh Thakur said BJP has now started using abusive words against them as they are fearing defeat.
"The kind of language being used by the former Chief Minister is not at all tolerable. Today, the way Raghubar Das has used abusive words among women about the government is disgraceful. Before saying such wrong words Das should first realise that many cases are still pending against them in the Anti-Corruption Bureau."
Bokaro traffic meet
Deputy Commissioner, Rajesh Singh held meetings with traffic officials and directed them to prevent road accidents by placing rambles breaker and signage boards on the roads.
Receiving complaints about unsystematic parking of trucks and trailers making the road accident prone specially near Weigh Bridges, the DC ordered necessary legal action against the heavy vehicles parked chaotically on roadside.
Many vehicles were found parked in the wrong direction said district transport officer, Sanjeev Kumar.
Police officer commits suicide
Assistant sub-inspector, Vijay Tirkey posted at Nagar police station committed suicide on Saturday.
The wife of the deceased informed the city police that her husband was not picking up the phone. After this, a constable was sent to Vijay's house from Nagar police station.
When the policeman reached Tirkey's house, he saw him hanging and informed the police station.
Accident on Ranchi-Patna highway
An SUV overturned near the Hazaribagh wildlife sanctuary on Ranchi-Patna highway on early Saturday morning killing the driver on the spot.
Two persons present in the SUV in which one Kundan Kumar died on the spot and another Kunal Kumar sustained severe injuries.
The body was sent for postmortem to Hazaribagh medical college and hospital.
The two were residents of Bokaro and were going to Aurangabad in Bihar.
Police officials said the driver Kundan lost control on the vehicle and it overturned.