Private train from Tatanagar
Tatanagar to Shalimar is one of the routes which will get a daily private train: Sanjay Ghosh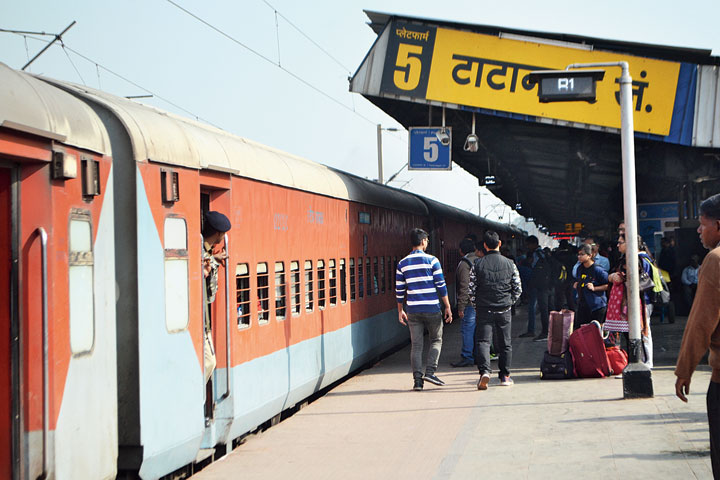 ---
---
The 242km Tatanagar to Shalimar — an intercity station serving Howrah and Calcutta — railway route can look forward to a daily passenger train run by a private entity after the Union ministry of railways and Niti Aayog incorporated it among 100 routes across the country that will see private companies operate passenger trains.
Officials at the New Delhi-based Railway Board said that last week Niti Aayog floated draft documents requesting for submission of project information memorandum by January 17. The project, Private Participation: Passenger Trains, had identified 100 routes, including Tatanagar-Shalimar, Howrah-Anand Vihar via Tatanagar, Howrah-Patna, New Delhi-Patna , Howrah-Chennai and Mumbai-New Delhi.
Sanjay Ghosh, chief public relations officer of South Eastern Railway, said the railways ministry and Niti Aayog are spearheading participation of private entities in operation of passenger trains. "The 100 routes have been divided into 10-12 clusters. Tatanagar to Shalimar is one of the routes which will get a private train. It will be a daily train which will have a single rake," he said.
Railway Board officials said the private operator will have the right to collect market-linked fares and will be provided flexibility of class composition and halts. "Privatisation will help in introducing modern technology with reduced maintenance," an official said. "It's also aimed at improving efficiency."