Plum jobs for NIT graduates in Covid times
Over 91 pc students placed, no offers revoked by recruiters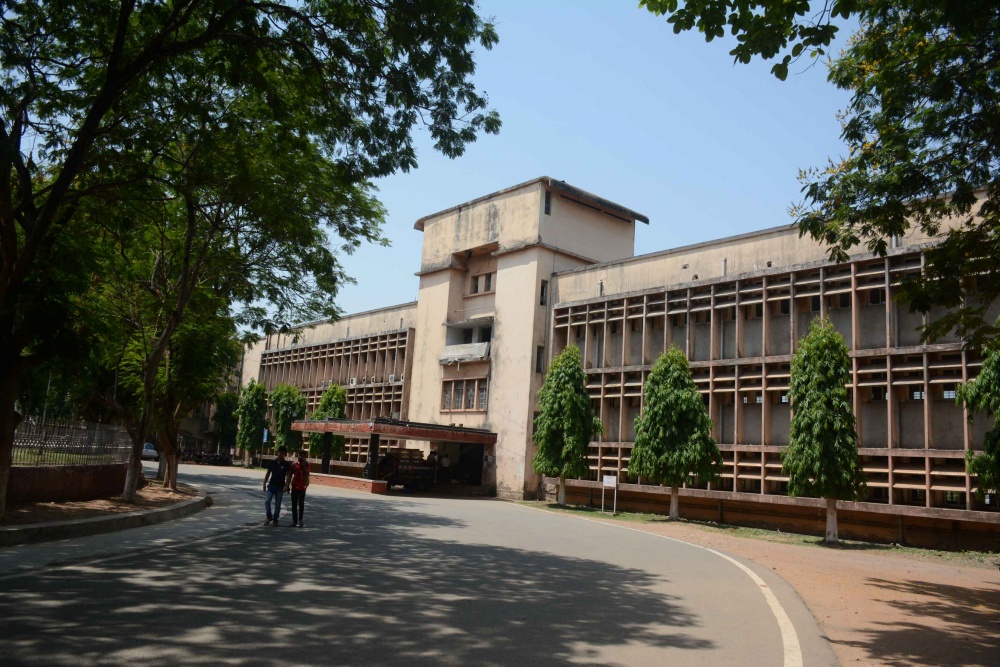 ---
---
NIT Jamshedpur had suffered large-scale job and salary cuts, but the leading technical institute of the region has some good news amidst the Covid pandemic, having successfully completed the placements of the 2016-20 batch, with no offers revoked by any of the recruiters.
The recruitment process for the 2016-20 batch began in the first week of August 2019 and continued till May this year, where around 600 B.Tech students who had registered bagged jobs in various companies.
The last leg of recruitments between March and May was affected due to the nationwide lockdown, but recruiters hunted students virtually using Skype, Zoom and other apps.
Officials of the training and placement cell of the institute said over 100 companies, including recent recruiters TVS Motors, Wipro and Dunzo, participated in the drive and selected students from various streams of engineering.
The highest salary of Rs 43.30 lakh per annum was offered by software giant Microsoft, which picked two students, Aman Kumar and Kanishka- both from the computer science engineering (CSE) stream last year. Amazon selected nine students with the second best offer at Rs 28.75 lakh per annum.
Infosys emerged as the top mass recruiter, picking 42 students offering Rs 3.6 lakh, followed by Capgemini hiring 28 students (Rs. 6.8 lakh) and Amdocs picking 23 students at Rs 6.6 lakh.
Here is a list of recruiters and their offers per annum (in parenthesis)
Wipro: 3 hired (Rs 6.50 lakh)
TVS Motors: 4 hired (around Rs 7 lakh)
Dunzo: 3 hired, (Rs 21 lakh)
Tata Steel: 11 hired, (Rs 10.11 lakh)
Deloitte: 16 hired (Rs 7.6 lakh)
Nokia: 23 hired (Rs 7 lakh)
Medlife: 6 hired (Rs 12 lakh)
Lowe's India: 8 hired (Rs 19 lakh)
Qualcomm: 2 hired (Rs 20 lakh)
General Electronics: 3 hired (Rs 16 lakh)
EXL: 23 hired (Rs 6 lakh)
Optum UHG: 23 hired (Rs 11.6 lakh)
Oyo: 9 hired (Rs 10.5 lakh)
ZS Associates: 6 hired (Rs 8.93 lakh)
Professor-in-charge of the training and placement cell, Prahlad Prasad said, 'We have achieved placement percentage of over 91, which is impressive.. We are also fortunate that no offers were revoked at this tough time. We are thankful to the recruiters for this. '
He said that placement statistics has witnessed a growth in the past couple of years under new director KK Shukla and the training and placement cell.
Aman Kumar, who was picked by Microsoft, speaking to The Telegraph Online on a phone call from Patna said, 'I am happy. I got a job in my dream company, where I will join during the end of June. I have been placed in Bangalore, but initially I have been asked to work from home.'
He said during lockdown, recruiters leveraged their IT capabilities and made alternate arrangements as per their commitment via digital media.
Statistics from the training and placement cell revealed that the average CTC for the outgoing batch of 2020 is Rs 8.7 lakh per annum and that around 110 companies participated in the placement drive.