PG courses: NMC team inspects MGM medical college
Visiting NMC team carries out queries of faculty in the medicine department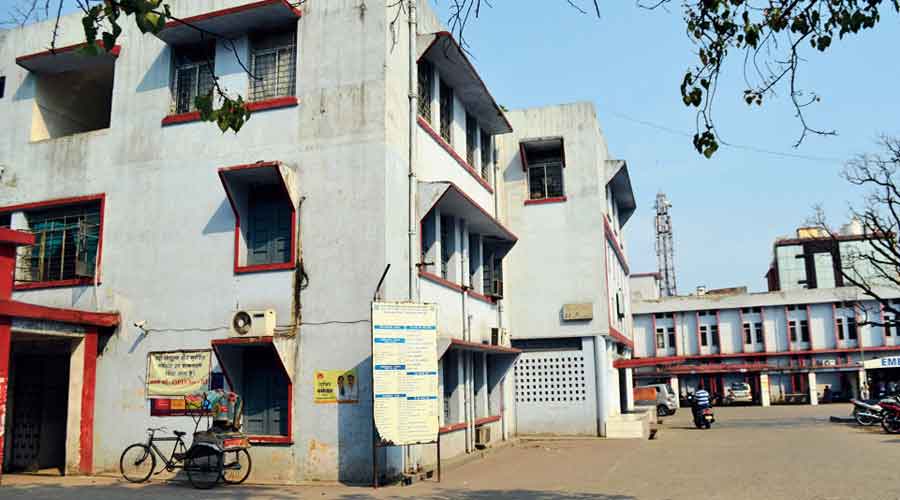 MGM medical college hospital at Sakchi
File Picture
---
Jamshedpur
|
Published 30.04.22, 06:06 PM
|
---
A one-member team of National Medical Council (NMC), New Delhi on Saturday visited MGM medical college and hospital in sequel to assess the existing infrastructures of the institutions prior to giving nod for beginning post graduate course in the Medicine stream. 
The MGM medical college authority had sought commencement of PG level study in medicine stream in the college for six seats, leading the NMC to send Dr Janak Kumar for the inspection of the college and hospital. 
Dr Kumar who is professor at the Ahmedabad Medical College began the inspection from 9 am on Saturday and was continuing it till the evening. 
The visiting NMC team first spent three hours at the medical college at Dimna assessing the MGM medical infrastructure there. After the lunch at 12.30 pm, he travelled six kms to the medical college hospital at Sakchi where he devoted two hours in the inspection. After the inspection of the hospital, he resumed his inspection at the medical college. 
Dr KN Singh, principal, MGM medical college said besides inspecting existing infrastructural facilities at the college, the visiting NMC team was carrying out a detailed queries of the faculty in the medicine department. 
"The NMC team is making each and every member in the Medicine department's faculty to appear before him individually and is taking note of the qualification and level of experience in the field.  It cannot be said what is going to happen to our aspirations for beginning the PG course in the our college, " said the principal while talking to The Telegraph Online. 
During the inspection of the hospital, the NMC team talked to the patients admitted in the Medical ward and at the Emergency ward beside carrying out the interaction with the patients as well as doctors in the out-post department in the hospital. 
During the inspection, the NMC team did not reply queries by the media. The principal Singh who accompanied the visiting team said the result of the inspection regarding the PG course in Medicine stream will be known after the inspection report is submitted at the NMC, New Delhi only. 
Presently, PG courses are run in the MGM medical college in five streams for which 33 seats have been granted by the NMC.