'Normal' monsoon forecast for Jharkhand
Ranchi Meteorological Centre predicts 96 per cent rainfall, with a model error range of plus-minus 4 per cent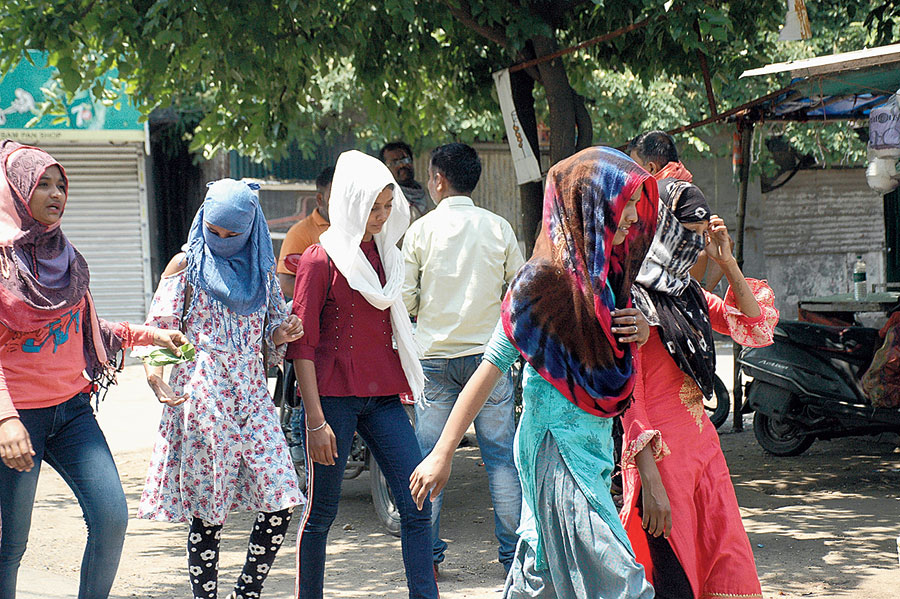 ---
---
The monsoon is expected to be normal in Jharkhand this year, according to a India Meteorological Department (IMD) report.
The New Delhi-based IMD, in its first stage long-range forecast issued on Wednesday evening, predicted a normal monsoon in the country with 100 per cent of long-period average (LPA), with a model error of plus-minus 5 per cent.
Building its studies on this forecast, the Ranchi Meteorological Centre predicted 96 per cent rainfall, with a model error range of plus-minus 4 per cent, in Jharkhand.
In weather parlance, rainfall between 96 per cent and 104 per cent of the LPA is considered normal.
"There is less possibility of deficient or excess rain. Monsoon is expected to be normal in Jharkhand and eastern India this year," a senior IMD official said over phone from Delhi.
The official went on to say that the IMD will issue an updated forecast in early June as part of the second-stage-long range forecast for monsoon.
"Apart from the updated forecast, rainfall for various geographical regions will also be issued. By that time, more information on the evolution of El Nino will be available," he said. He also hinted that El Nino is not likely to impact this year's monsoon.
The forecast applies to the four rainy months — June, July, August and September — during which the climate is dominated by the south-west monsoon.
Director of Ranchi Meteorological Centre S.D. Kotal said the first phase of the long-range forecast was an indicator of a good monsoon.
"We are expecting a normal monsoon in Jharkhand. The rainfall is expected to be fairly distributed across the state," said Kotal, adding that so far showers in the pre-monsoon months have also been impressive in Jharkhand.
The Met official explained that excessive heating of land during the pre-monsoon months results in good monsoon rain.
"The mercury had already crossed the oppressive 40-degree-Celsius-mark in several parts of the state, including Jamshedpur and Daltonganj. More heating of land is expected later this month, May and June till the arrival of monsoon, which is an indicator of good monsoon," he said.
According to IMD's long-range forecast, this year monsoon is expected to arrive at the normal time in Kerala on June 1. Last year, the monsoon had hit Kerala coast on June 8.
Officials at the Patna Meteorological Centre, which also keeps tab on Jharkhand's weather, said at present they saw no adverse condition that might impact a normal monsoon in the state.