Jobless but undeterred, martial arts exponent continues to train students
Amit Modak wants poor kids to gain employment as teachers of the combat and self-defence arts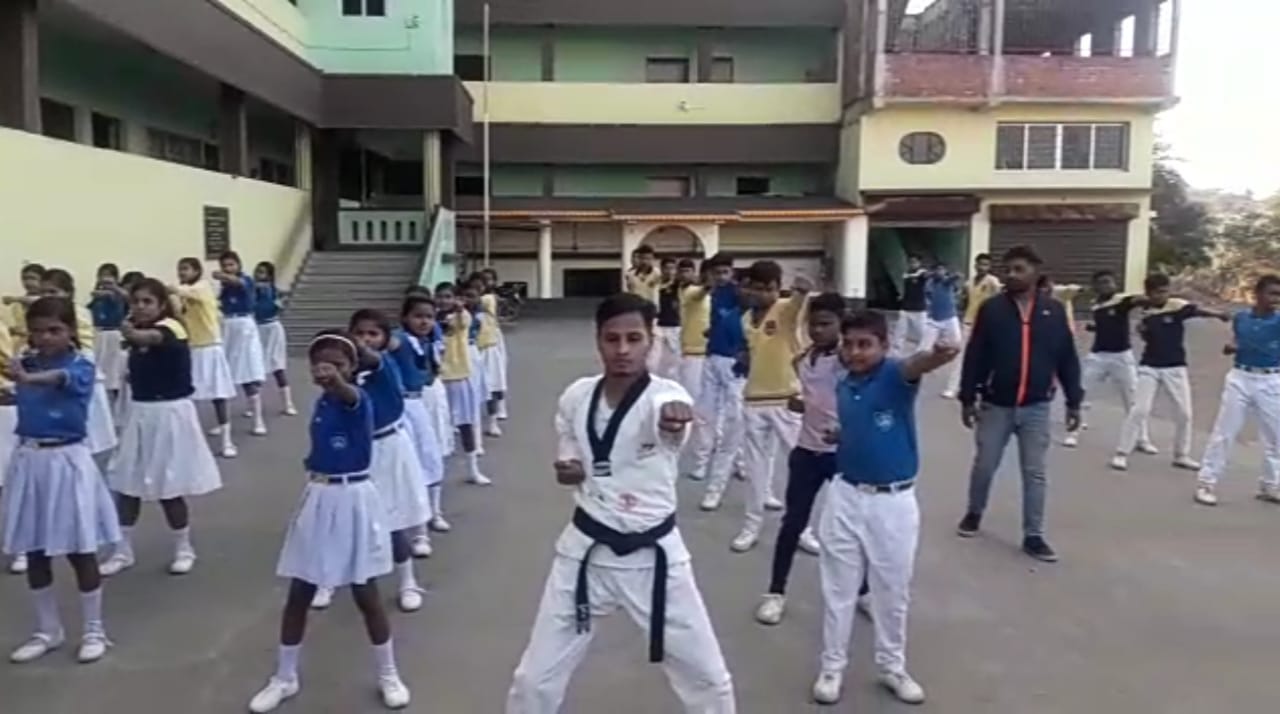 ---
---
He has the world record for the fastest punches in a second. He is talented but a jobless martial arts exponent.
However, unemployment has not deterred Amit Modak, a resident of Gamharia in Seraikela-Kharsawan district, to pass on his expertise to poor students of government schools. The 22-year-old trains boys and girls of schools in Seraikela-Kharsawan, Ranchi, Simdega and Hazaribag to prepare them for the role of martial arts teachers in government and private schools.
"The government has not paid any attention to my feat. I have run from pillar to post for a job but my efforts have so far come a cropper. But I took my disappointment in my stride and thought to train school students so that they can get a job as martial art teachers," Amit said while speaking to The Telegraph Online.
Modak achieved the feat for the fastest punches (10 punches in one second) in January last year. The High Range Book of World Records, a Hyderabad-based organisation established to explore talented, creative, outstanding, innovative or philanthropic people and honour them by certificates, recognised the skills of the youngster.
"I applied to the High Range Book of Records whose jury watched my punches in New Delhi. They again invited me to Durgapur in Bengal and certified my taekwondo punches. I thought I would get a job but nothing happened," Amit said.
Modak, who excels in taekwondo and karate, heads the Youngistan Warriors of Martial Art, an NGO formed five months ago. "I train school students under my NGO's banner for free. I want students to get employment. My NGO also works in Seraikela-Kharsawan Ranchi, Simdega and Hazaribag. The training has been discontinued due to the pandemic but would resume once the lockdown ends," he added.
According to him, the students from standard V to X are keen to learn martial arts and he feels happy watching them work hard. "Though it's just a start, I feel satisfied by the keenness of the students. I am sure my hard work will pay dividend in times to come. I have to be patient and hope for the best," Modak said, adding he has also started working for women empowerment under Beti Padhao Beti Bachao Abhiyan.
The karateka has also trained a bunch of martial art exponents for free. They are involved in training school students in various districts.
Amit has won medals in national and international competitions. He keeps in touch with martial arts coaches across the country to hone his skills.