In CBSE class 12 exams, girls perform better than boys
Bihar-Jharkhand region pass percentage of 74 better than last year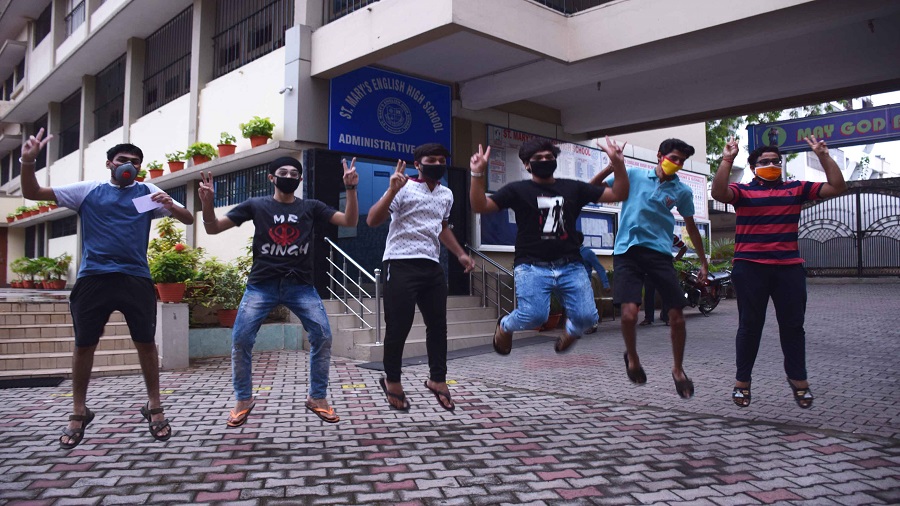 ---
---
Girls performed better than boys in the CBSE Class XII examinations, the results for which were declared on Monday with the Bihar-Jharkhand region notching up a success rate that was an improvement since last year but lower than the national average.
More than one lakh students had appeared for the exam from around 1,300 CBSE-affiliated schools in the Bihar-Jharkhand region. The region recorded a pass percentage of 74.57, almost 8 per cent better than last year's 66.73 but lower than the national pass percentage of 88.78.
In Jharkhand, around 35,624 students appeared from over 250 schools. Of them 30,992 students, or 87 per cent, passed. Girls outperformed boys with a pass percentage of 89.92 against 85.09.
"The result has been better this year. The national pass percentage has also improved from last year. We have many 90 per cent scorers and students are elated with their performance," said Ram Singh, principal of Delhi Public School- Ranchi.
The CBSE class XII board examinations were scheduled to be conducted from March 15 to March 30. But the Covid-19 pandemic led to the cancellation of exams scheduled from March 19 in 12 subjects and in 11 subjects for students of north-east Delhi that witnessed riots during the time.
These exams were re-scheduled to July 1 to July 15 but had to be cancelled again. CBSE calculated the final marks based on the orders of the Supreme Court which approved assessments based on a number of criteria.
DPS-Ranchi boy excels in science
Around 9,000 students appeared for the exams in Ranchi. Delhi Public School (DPS) Ranchi's Ansh Makker secured 99.2 per cent marks in science and was said to be the topper in the state.
Ansh aspires to become an engineer and is preparing for Indian Institute of Technology (IIT). He attributes his success to his grandmother, who he lost last year. "My grandmother always motivated me to study and perform better. I lost her last year, but I think she played a key role in moulding me," said Ansh, who wants to pursue engineering in computer science.
Ritu Kumari of Holy Cross School, Bokaro, emerged state topper in the commerce stream scoring 98.2 per cent, while Ria Srivastava from JVM Shyamli-Ranchi was state topper in arts scoring 98.4 per cent in aggregate.
Nishchal Goel of DPS-Ranchi secured 98 per cent in commerce. For the first time, students of DPS-Ranchi appeared for class 12 exams in the humanities stream, and 36 of 43 students secured more than 90 per cent, said DPS-Ranchi principal Ram Singh.
"It is a matter of pride for our institution that we have produced the state topper in science. Our students have done exceptionally well this time. Nearly 80 per cent students secured more than 90 per cent marks," said Singh.
Students from other city schools also performed well. Prerna Kumari of DAV Kapil Dev in Ranchi scored 98 per cent in science. Out of the 361 students who appeared for the exams, 91 secured more than 90 per cent marks.
Pranjal Singh Katiyar of Sarala Birla School scored 96.2 per cent marks, the highest in among his schoolmates. Kashish Jain scored 95.2 per cent in commerce.
Ashish Ranjan of Kairali School scored 96.2 per cent in science, while Isha Snehal scored 95.2 per cent in commerce. Prashant Kumar of Oxford Public School scored 97.6 per cent in Science. Chandraprabha from the same school scored 97.4 per cent in commerce.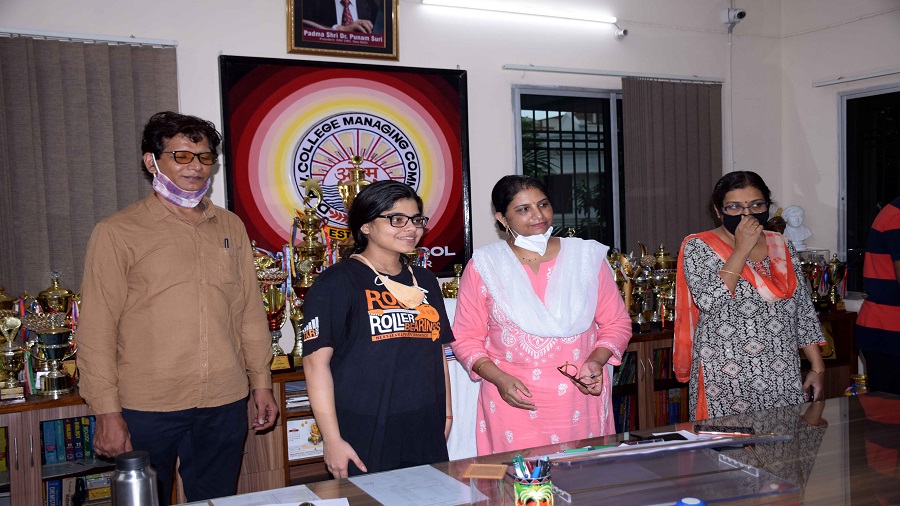 Assessment criteria
For students who completed all their papers, results were declared on the basis of their performance in the exams.
For students who could appear in more than three subjects, the average of marks obtained in the best three subjects were awarded in the remaining papers.
For students who appeared in only three subjects, the average of marks obtained in the best two subjects were awarded in the remaining subjects.
Those who appeared in only one or two subjects, performance in internals and practicals were considered to collate their final results. These students have the option of appearing in examinations to be conducted by CBSE to improve their grades.
Counselling
CBSE will start post results counselling over toll-free number 1800-11-8004 from July 13 to July 27 from 9.30am to 5.30pm. The idea is to help students and parents address all issues and queries.
"The results seem to have been better than last year. Exams in only four subjects - biotechnology, computer science, geography and business studies _ couldn't take place but the scores are satisfactory. Also, students can appear for optional examinations if they want to," said Jamshedpur CBSE city coordinator Pragya Singh, who is the principal of DAV Public School, Bistupur.