IIT(ISM) students to return to campus after 17 months
All pupils can attend classes from their hostel rooms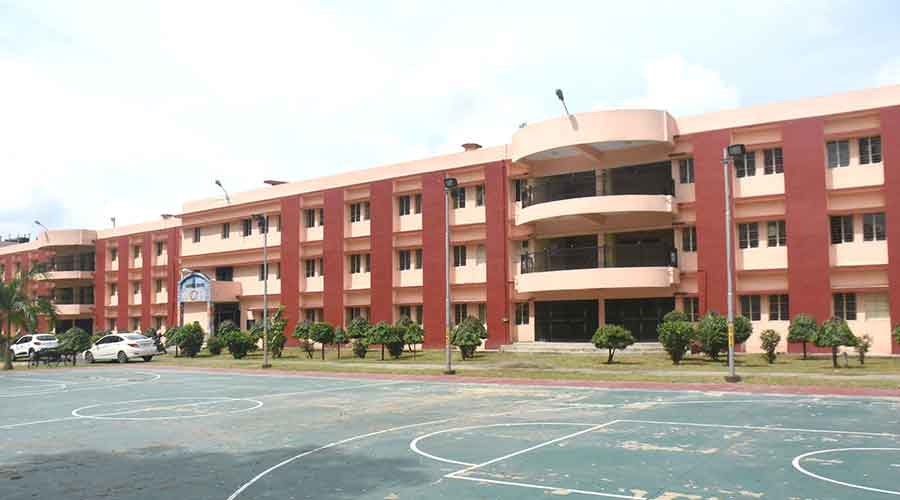 One of the hostels (Sapphire Hostel) of IIT (ISM) in Dhanbad on Monday.
Gautam Dey
---
Dhanbad
|
Published 30.08.21, 08:36 PM
|
---
IIT (ISM) has decided to open the campus for altogether 1901 senior research scholars and final year postgraduate and undergraduate students in two phases on September 1 and September 20 after a gap of more than 17 months.
The physical classes however will not be launched immediately and students will be attending classes from their respective hostel rooms.
However, the students will be allowed to attend the laboratory and workshop as per the necessity by strictly observing the social distancing norms.
While 768 research scholars and M. Tech final year students will be allowed entry during the first phase on September 1, around 1133 final year different PG courses as well as final year B.Tech students will reach campus on September 20.
Rajiv Shekhar, IIT (ISM), while talking to The Telegraph Online said, "All necessary preparation for accommodating students are going on in full swing and at present we have allowed only the senior students of different courses."
Mrityunjay Kumar Singh, dean of student welfare of IIT (ISM) said, "All students will have to remain in quarantine at their respective hostels rooms for seven days after arrival at the campus during which food packets will also be provided in their rooms itself by the housekeeping staff."
"All students who have been allowed entry must have taken at least one dose of vaccination prior to arrival at the campus and they will be allowed to venture out of the hostel after the completion of necessary medical tests at the institute health centre," said Singh.
"While the 458 male research scholars will be accommodated at Opal, Jasper and Emerald Hostel, 810 B Tech final year students will be decked up at Amber Hostel while 136 M Sc Tech and 41 MBA final year students will get rooms in Topaz hostel," he said.
"The M. Tech final year students will live in Sapphire Hostel while all girl students will be decked up in Rosaline hostels," said Singh and added that the students after coming out of quarantine will all have to follow all necessary protocols, like mandatory wearing of masks, maintaining social distance while attending laboratories and workshops, dining in messes etc.
"For almost all the students, including the PhD Scholars and final year undergraduate and postgraduate students, physical classes have already been completed in online mode while the necessary guidance about the submission of dissertation etc will be conducted online," said Singh.
Ram Manohar, senior security officer of IIT (ISM) said, "Cent percent vaccination of all 40 mess staff besides the house keeping staff have been completed and besides that we have completed the refurbishment of all the hostels and clearing of some weeds that have grown outside the hostel grounds have also been completed."
"We have also devised the SOP for following any staff being detected positive etc as to how they will be provided treatment and isolation as per necessity," further said Manohar.
Notably, after March last year the campus was closed for students and though some research scholars were allowed entry for a brief period of around two months in between but they were again sent back after the second wave.