Early signs of winter, there's a nip in the air across state
Minimum readings drop in Ranchi, Jamshedpur; residents give up ACs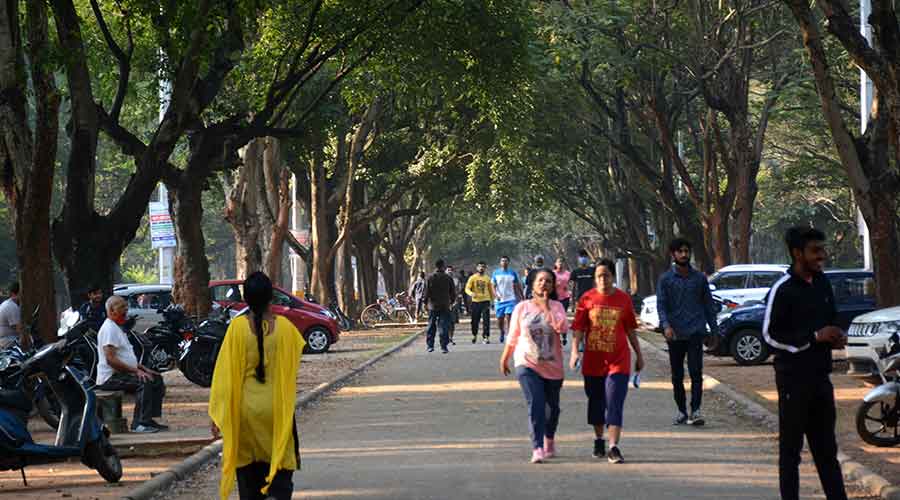 ---
Jamshedpur
|
Published 27.10.20, 05:27 PM
|
---
There has been a nip in the air in Ranchi, Jamshedpur and several other places across Jharkhand during the last couple of days, the early signs of winter that are so familiar around Diwali and Kali Puja.
For the past two days Ranchi notched night readings (minimum temperature) of around 16 degree Celsius, a notch below normal while Jamshedpur hovered around 17 degree Celsius, two notches below normal, in  sync with the exit of the monsoon that is accompanied by north-westerly winds.
In Bokaro, the minimum reading plummeted below 15 degree Celsius (14.6 degrees) for the last two days, four notches below normal. Minimum readings in Daltonganj, Dhanbad, Hazaribagh, Koderma, Chatra, Deoghar and other districts also witnessed a drop due to the dominating north westerly winds.
"The wind pattern over the state has changed. It is fluctuating between northerly and westerly. Usually, such wind patterns lead to a fall in minimum readings," said S. D. Kotal, director of IMD's Ranchi Meteorological Centre.
According to last year's Met data around this time, the minimum reading was hovering around 18 degree Celsius in Ranchi, while it was between 20-23 degree Celsius in Jamshedpur.
A senior weather analyst at IMD's Patna Meteorological Centre, which also keeps tabs on Jharkhand's weather, said three factors lead to a fall in night readings - the departure of the southwest monsoon, changing wind patterns and a sharp drop in water vapour in the atmosphere.
Residents have been feeling the change in weather conditions. "For the last two days we have stopped using the AC. The weather has become pleasant both in mornings and evenings," said Avantika Singh, a homemaker at Sonari.
Ranchi resident Pankaj Ghosal said, "I can feel the nip in the air during morning walk. Winter seems to have come early this year." 
Weathermen at IMD's Regional Met Centre at Alipore in Calcutta issued a forecast of dry weather over Jharkhand for the next 72 hours. " Weather conditions will be dry with clear sky over Jharkhand during the next few days. In today's (Tuesday's) satellite and other Met studies we found no adverse weather system which would impact Jharkhand's weather during the next 72 hours," said a duty officer.