Doctors list dos and dont's
According to doctors, Aged people and infants more prone to illness during winter and requires extra care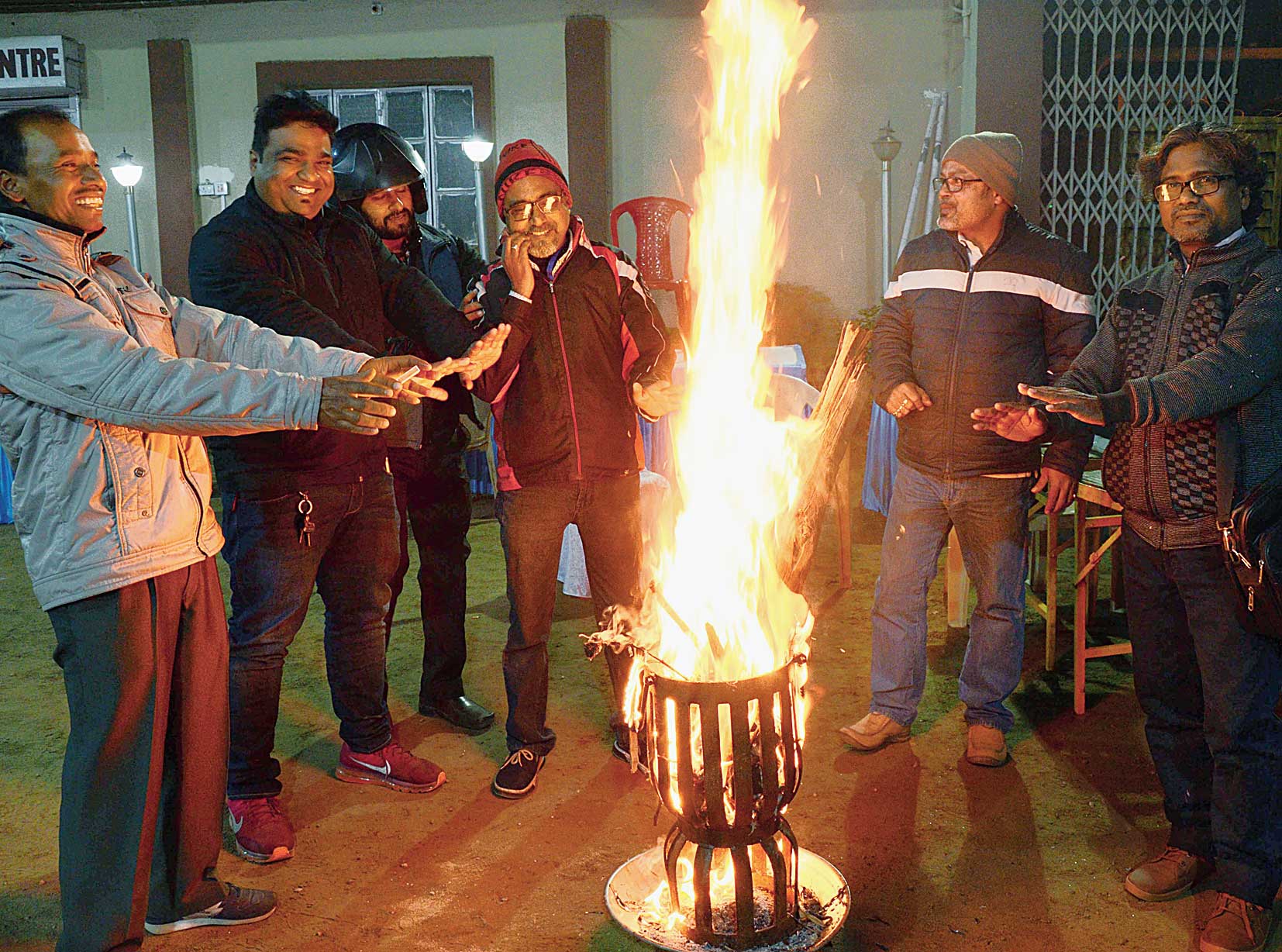 ---
|
Ranchi
|
Published 20.12.19, 11:12 PM
---
City doctors have suggested several precautions that the capital residents can adopt to stay healthy at a time the mercury is steadily heading south.
Dr J.K. Mitra, the medicine department head of Rajendra Institute of Medical Sciences (RIMS), advised residents to avoid morning walks before sunrise.
"Respiratory problem is very common during winter. During this time, the problem of high blood pressure increases among the older people. High blood pressure can cause stroke and heart attack. One should not skip taking medicines. If you have to walk in the morning, do so after sunrise when it becomes a little warmer. Avoid cold water while taking baths," Mitra said.
On dietary safeguards, Mitra said one should not take spicy and cold food. "It is better to avoid roadside food, Keep having soups."
President of RIMS Junior Doctor Association, Dr Ajit Kumar, said aged people and infants were more prone to illness during this weather and required extra care.
"It is advisable to keep their bodies fully covered. Their rooms should be equipped with heaters or warmers. They should be immediately taken to the doctor in case of a respiratory problem," Kumar said.
A senior doctor of Alam Nursing Home in Bariatu, Tanveer Alam, said junk food should be avoided during this time."Junk food should be consumed in limited quantity. One should eat lots of green vegetable to stay healthy," Alam said.
Pranav Narayan, a doctor at Samford Hospital in Kokar, said one should be mindful of covering the ears properly before stepping out of the house.
Dr S Bhandari of Bhagwan Mahavir Medica Super Specialty Hospital suggested wearing of clothes in layers.
"Layering up is always a good idea. Sometimes two cotton clothes are warmer than one sweater. One should also wear warmers inside sweaters," Bhandari said.