Class 11 student earns praise for his portrait of Sonu Sood
Hazaribagh's Tinku Kumar gifts paintings to CM, PM, various MLAs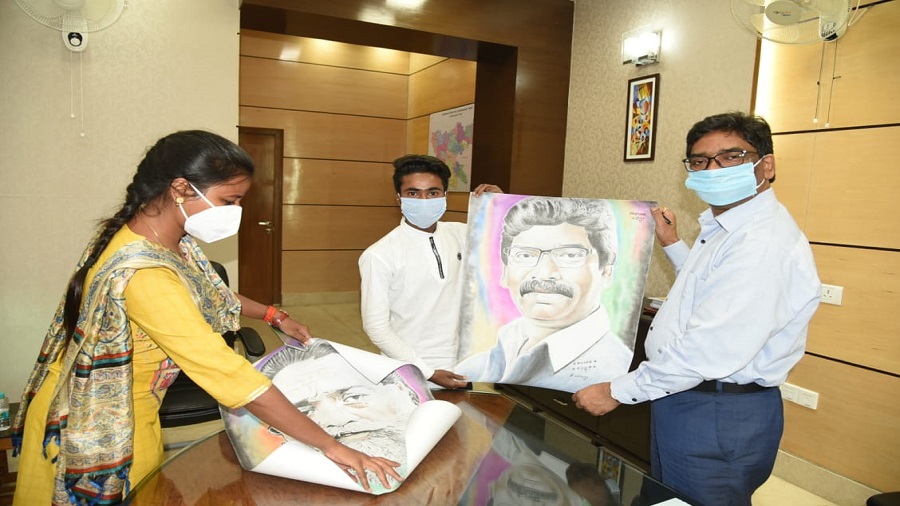 ---
---
Tinku Kumar, a 16-year-old student of the Hindu +2school in Hazaribagh earned praise from Bollywood actor Sonu Sood for tweeting a portrait he made of the actor, who commented immediately, saying "It's awesome bhai".
Apart from her artwork of a number of coronavirus warriors in the district, the class 11 student used pencils, paintbrushes and soft pastels to paint a picture of chief minister Hemant Soren and his father Shibu Soren.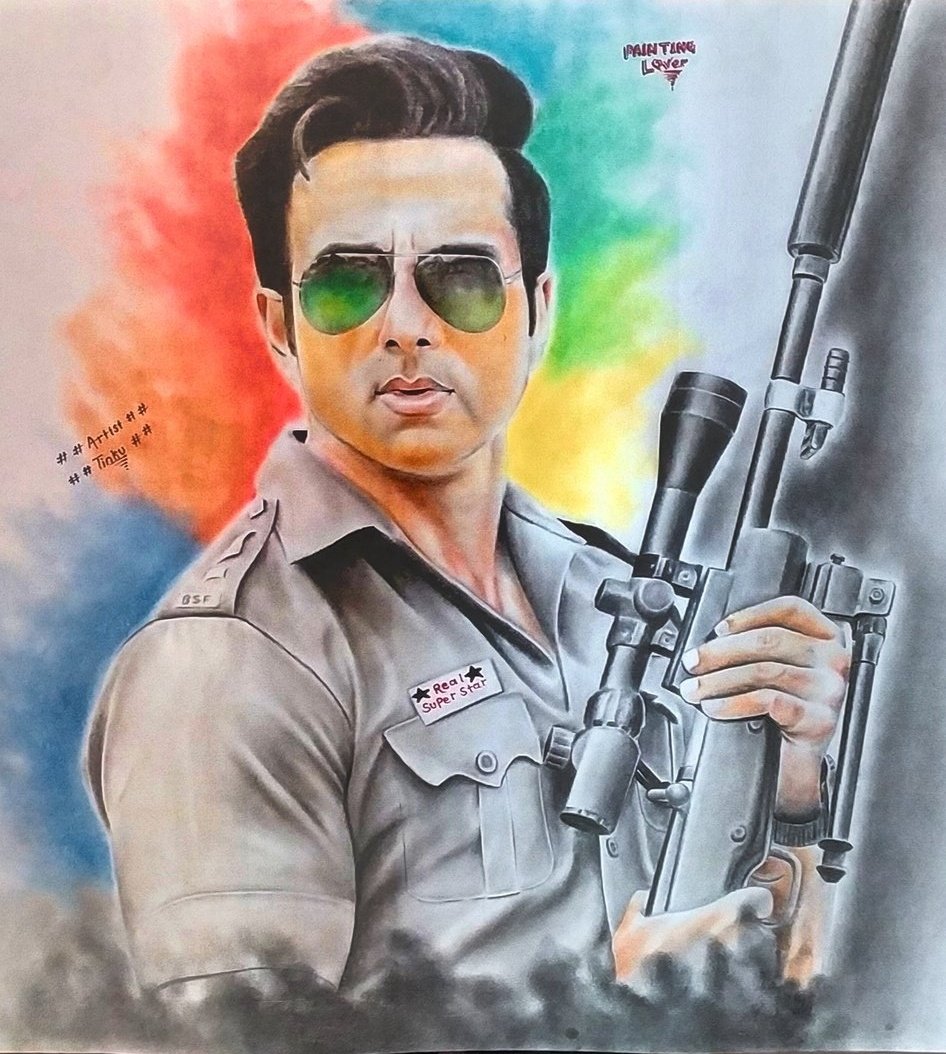 Barkagaon congress MLA Amba Prasad who appreciated the young artist for his talent took him to Ranchi on Wednesday evening, to meet the chief minister in his office.
Tinku also gave him the artwork.
Soren praised Tinku and asked him to continue with his work, assuring all help to artists from his government.
A resident of Noora Chowk, Tinku said he had no prior training in artwork, and has long since been painting on his own.
He said so far he had made a number of paintings of coronavirus warriors and gifted them.
The recipients also included prime minister Narendra Modi, Jharkhand MP Jayant Sinha, Hazaribagh Sadar MLA Manish Jaiswal, Chatra MLA Satyanand Bhokta, MLA Amba Prasad, Simaria MLA Kishun Kumar Das and others.
MLA Manish Jaiswal also praised Tinku for his talent.
"He made all these paintings during the lockdown period and I can only say that he is also a coronavirus warrior, with a brush in hand", Jaiswal said.