BJP suspends Sukhdev Bhagat, likely to rejoin Congress
STATE DIGEST: Covid testing drive in Ranchi; 4-year-old dead after plaque mishap; Hazaribagh paddy field gutted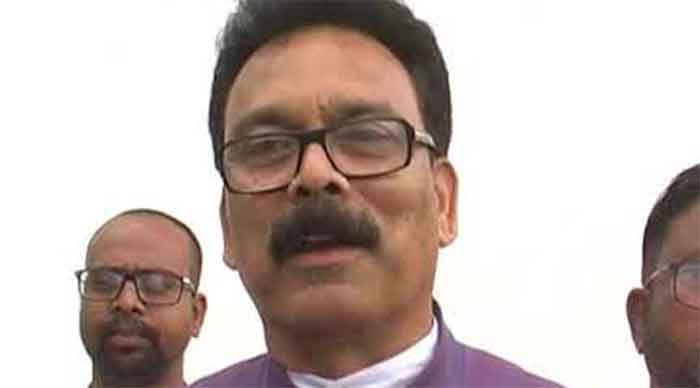 ---
---
The state BJP on Friday suspended former Lohardaga MP and senior worker Sukhdev Bhagat for a period of six years.
BJP's state general secretary Aditya Sahu said, "His letter of suspension was signed by the party president Deepak Sahu on Thursday night."
A bureaucrat turned politician, Bhagat, was former president of the Jharkhand Pradesh Congress Committee (JPCC). However, days before the assembly polls in Jharkhand last year, he switched to BJP after being denied a ticket by the Congress to contest from Loharadaga.
In 2019 Lok Sabha polls, he was fielded by Congress from Lohardaga parliamentary seat but was defeated by BJP's Sudarshan Bhagat.
He is trying to rejoin the grand old party and was in regular touch with the Congress leadership. He distanced himself from the NDA camp for campaigning for the November 3 bypolls in Dumka and Bermo, which is why he was finally suspended, said BJP sources.
Covid testing drive in Ranchi
The district administration on Friday announced a mass testing drive for Covid-19 across 31 places on Saturday.
The move is intended at detecting large scale infection, if any, after Durga puja to curb the transmission of the virus, said officials.
The drive will be held from 10am-6pm. As many as 14 centres have been earmarked in urban pockets while 17 have been put up in rural pockets.
"The testing will be done on all four modes namely—rapid antigen test (RAT), nucleic acid test (NAT), Reverse transcription polymerase chain reaction (RT-PCR) and True Nat as per the requirement," a district notification said.
According to Thursday night's Covid bulletin, Ranchi's total tally stands at 25,414 of which 23,511 have been discharged, 172 died and the rest are active cases.
4-year-old dead after plaque mishap
A four-year-old boy died in Jarga village of Punai Panchayat in Daru block when a plaque broke and fell on him.
The incident took place, around 40kms away from Hazaribagh district headquarter. Relatives said the boy was sitting close to the plaque when it suddenly cracked and fell on him injuring him grievously. He was taken to the nearest hospital but was declared brought dead.
Daru block development officer Ram Ratan Barnawal said if the boy died due to a plaque falling then action will be taken against the people responsible.
Hazaribagh paddy field gutted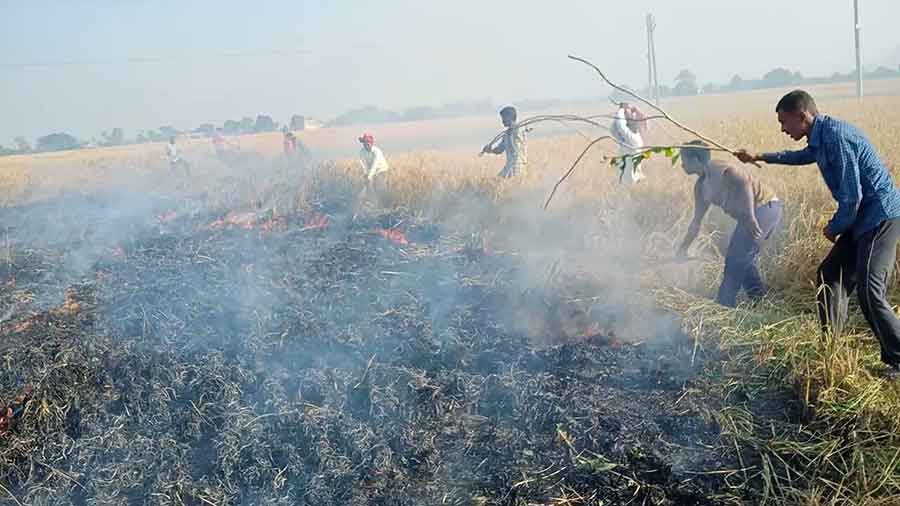 A paddy field caught fire on Friday behind JMS church near Mahtikra area in Barkagaon when a 11000 volt overhead wire fell on it.
This overhead wire supplies power to areas like Chorka, Pandariya and Palandu. The paddy on the 10-cottah field was destroyed causing huge loss to farmers.
The farmers have demanded compensation for their losses from block
officials.